Hurricane Sandy
Major wind storm hits East Orange, NJ
10/28/12 - 10/29/12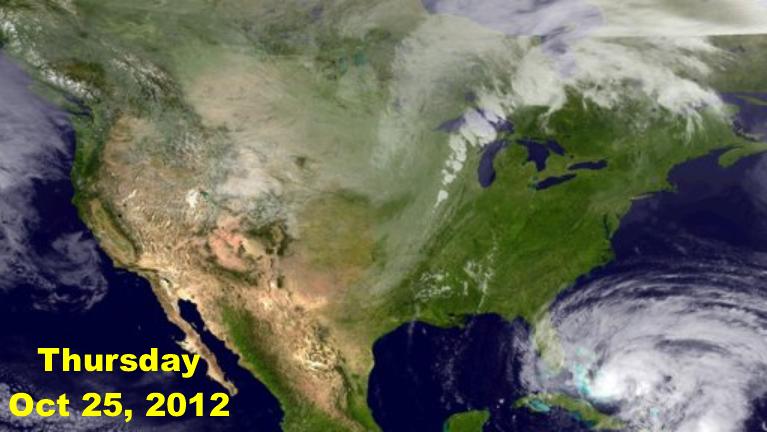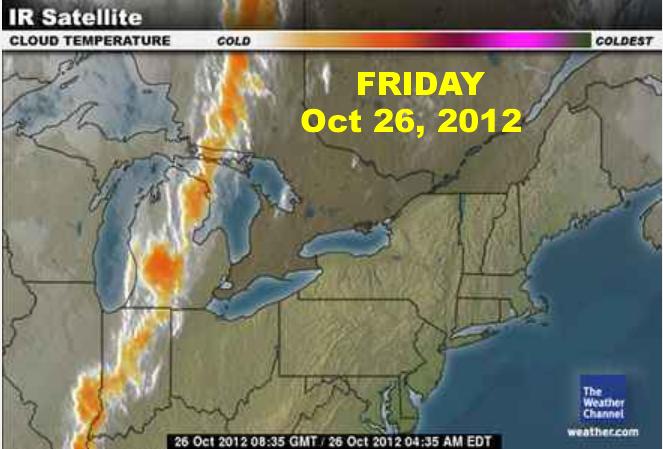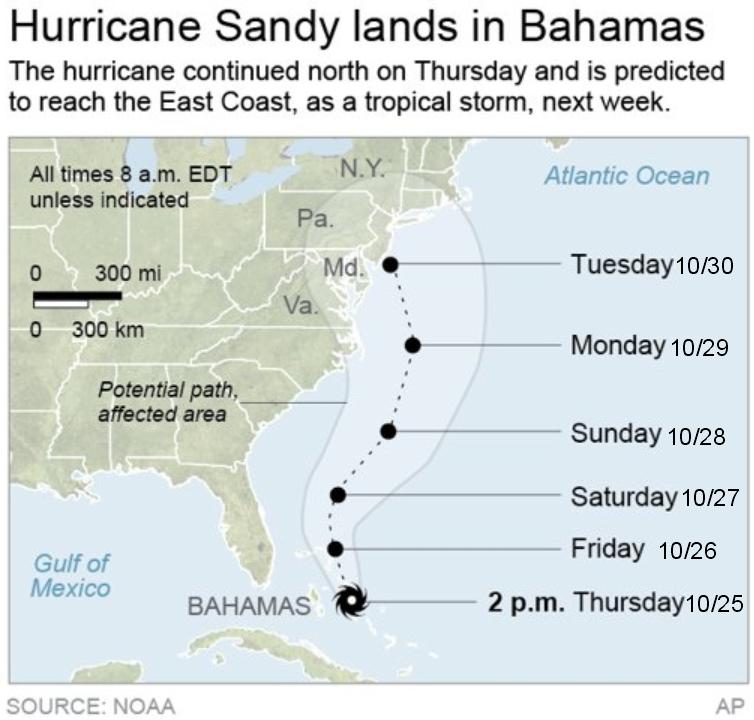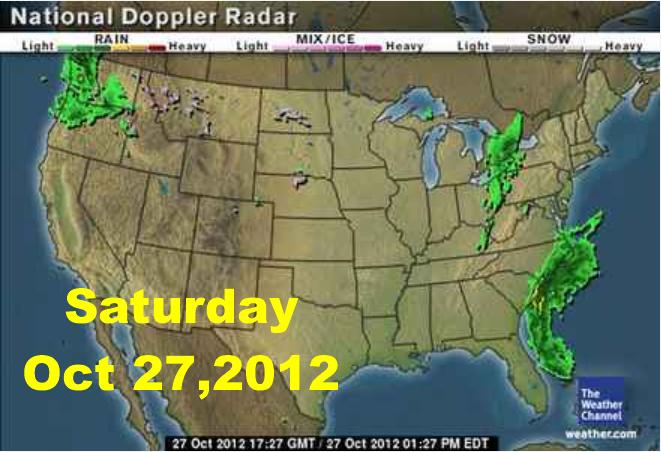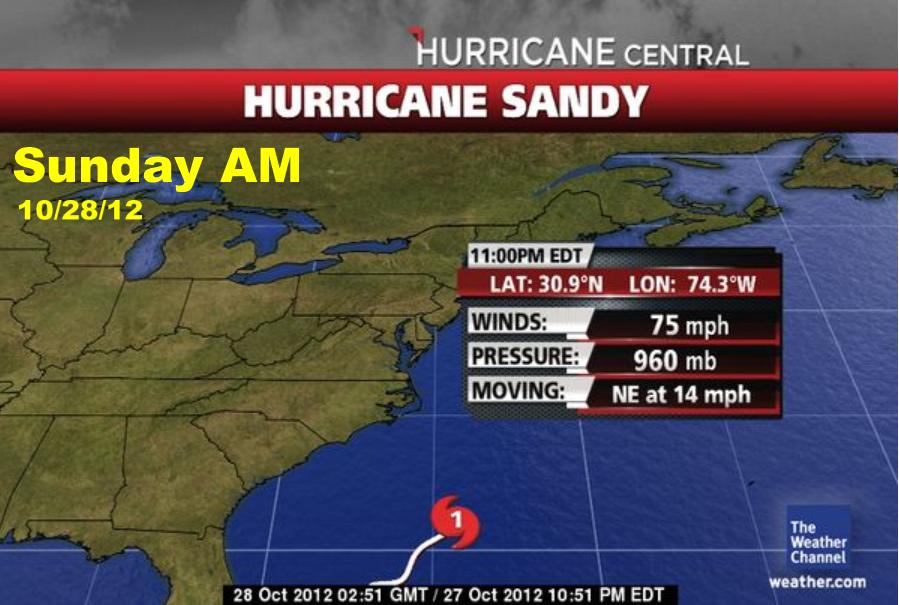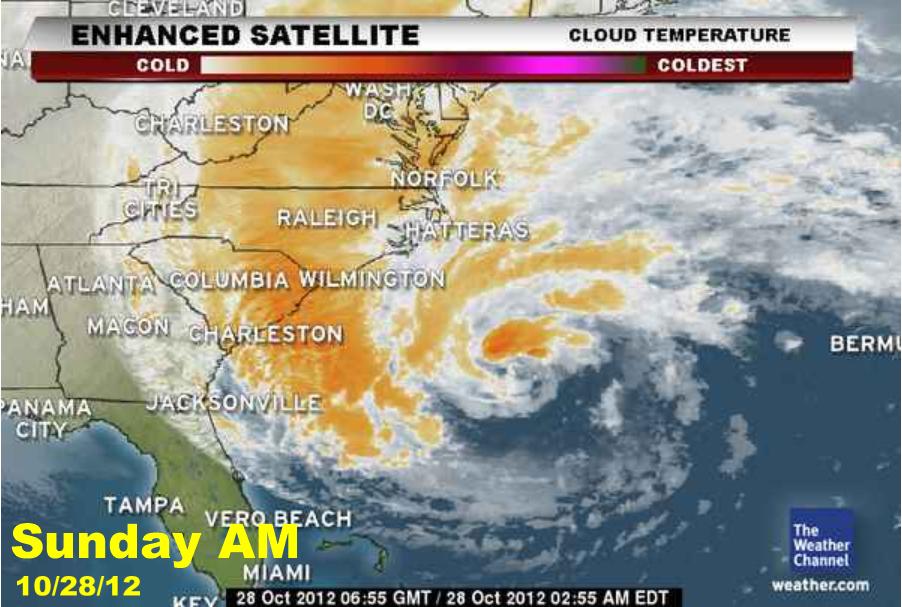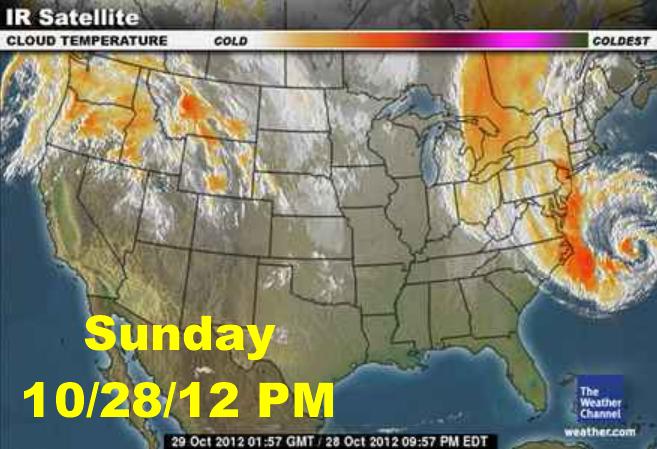 10/28/12 about 6:00 PM - A huge (more than 100) flock of black birds with a blue sheen began flying from south to north ahead of the advancing hurricane.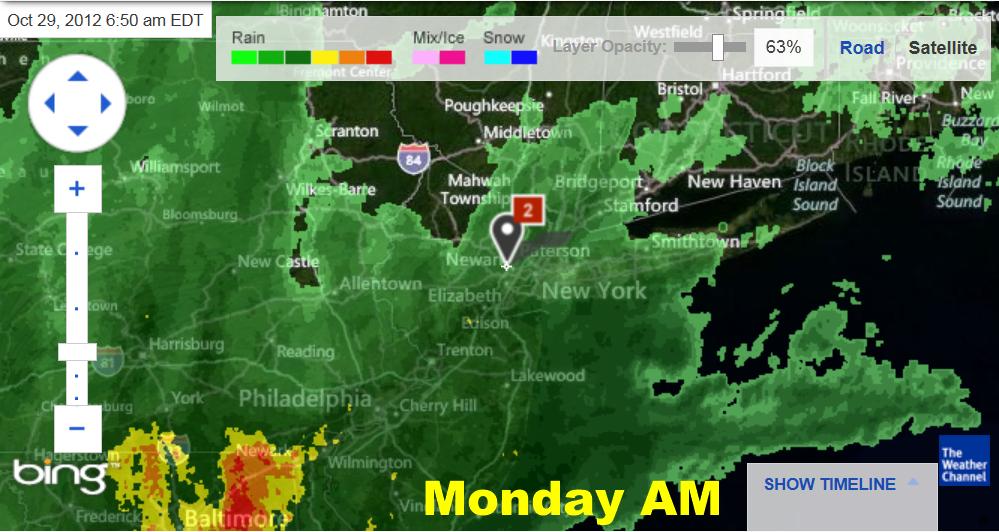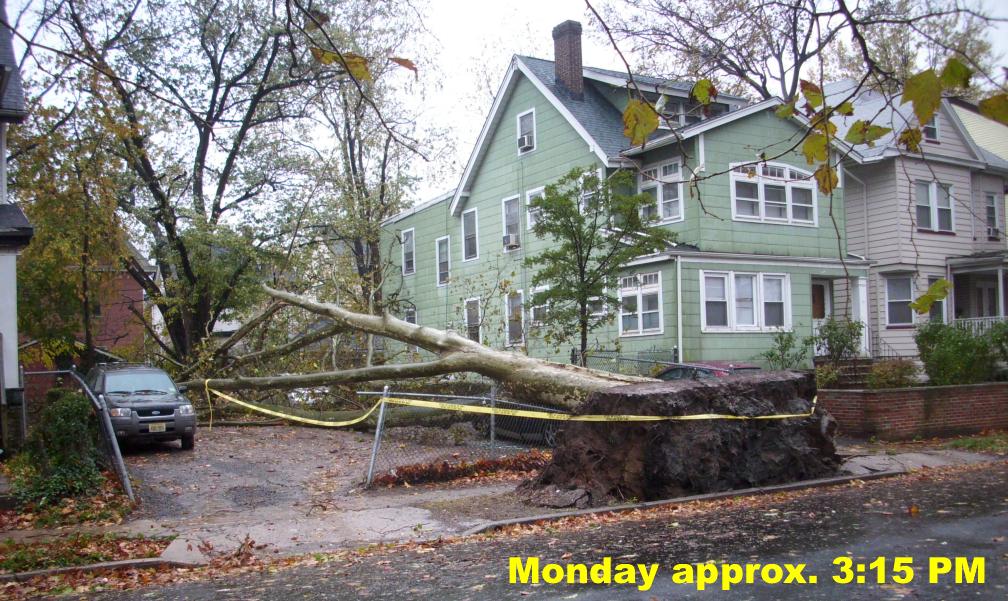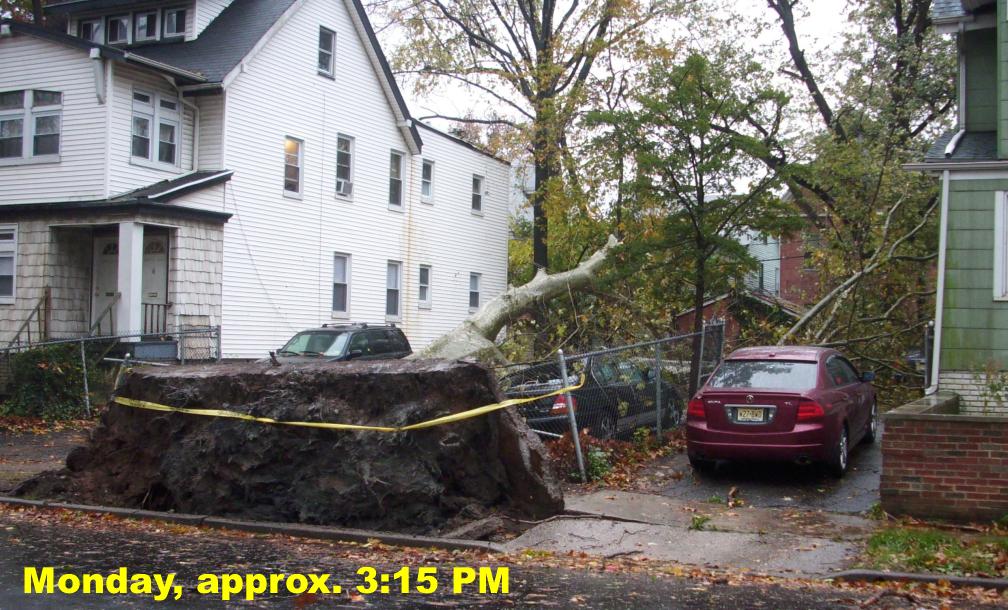 Sycamore Tree down between two houses on Melrose Avenue, East Orange. Root system dead. Car beneath it damaged. At 8:15 PM a large tree branch fell across the road at about the same spot on the same street. It was too dark and rainy to photograph and too big for us to move, so we called the Fire Department and let them handle it.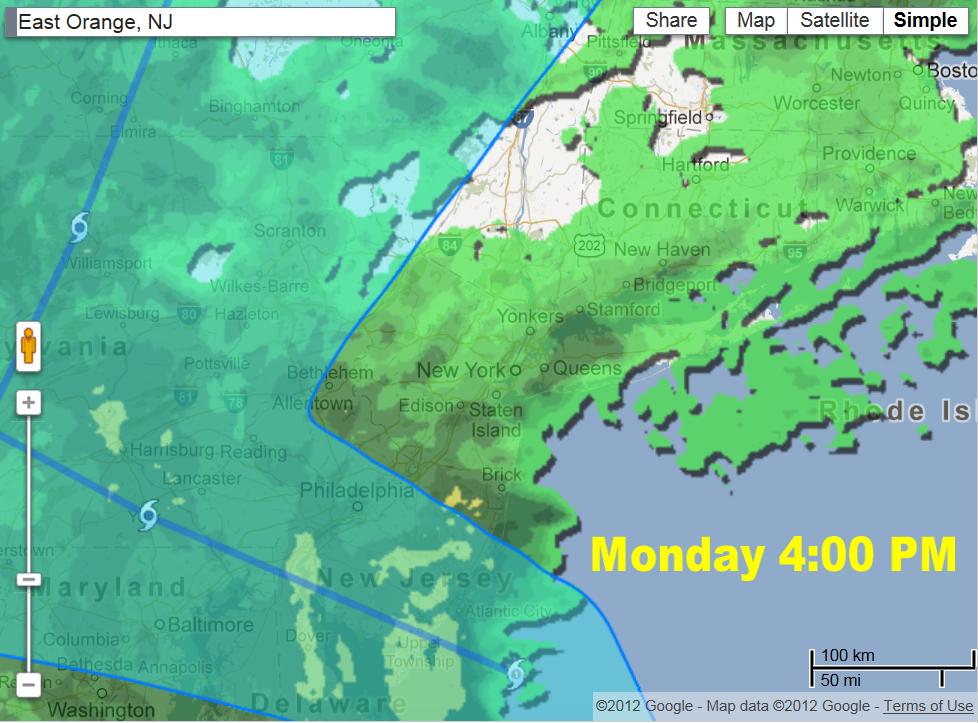 Aftermath 10/30/12
The storm has moved on to Pennsylvania and from there to northern New York State.
The following photos show some of the damage that was left behind in East Orange.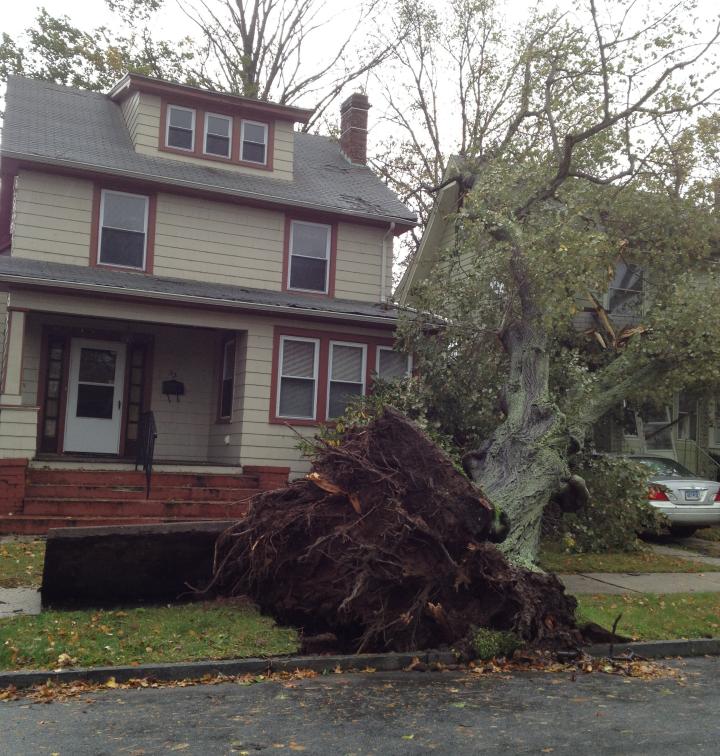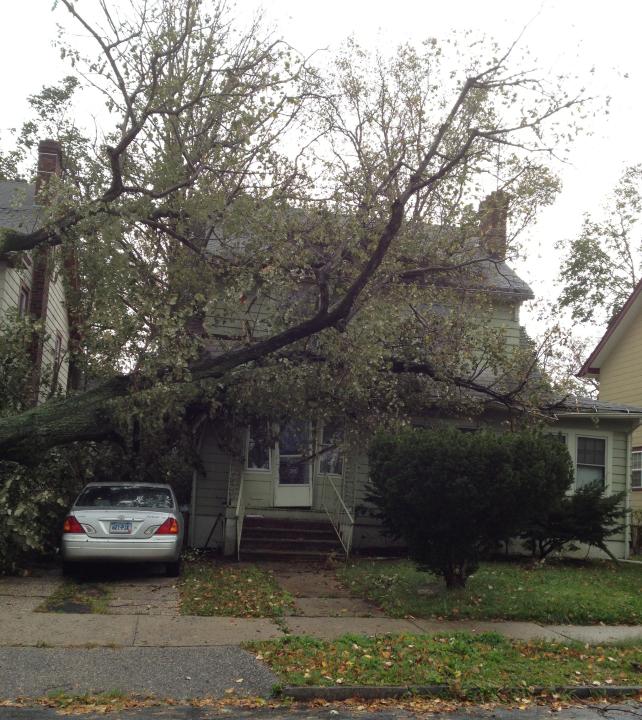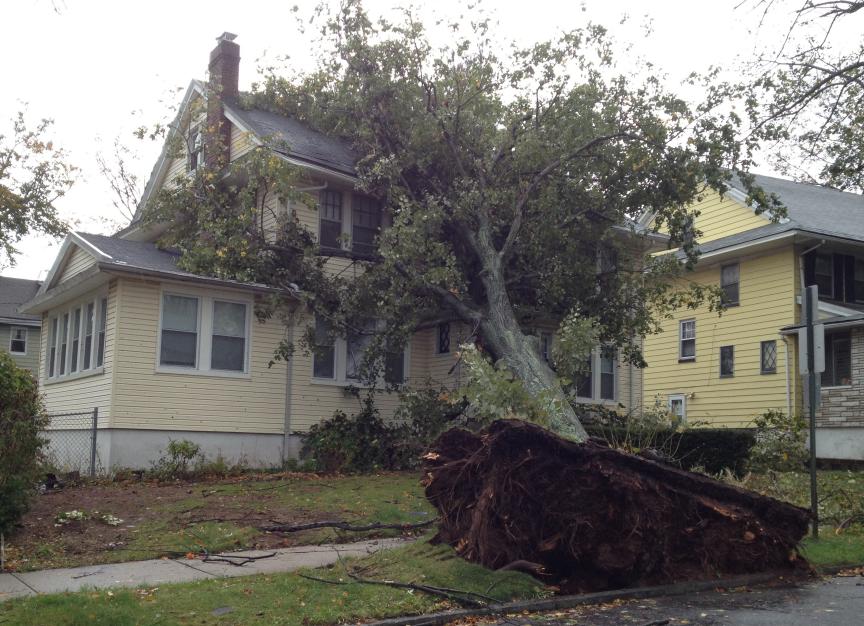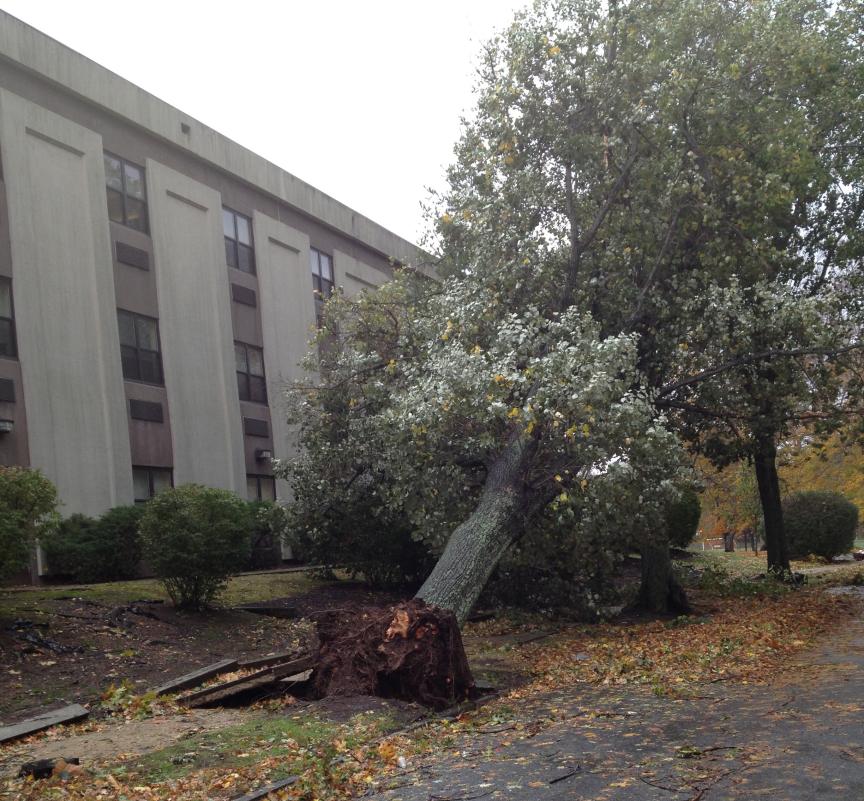 Brookhaven on S. Harrison Street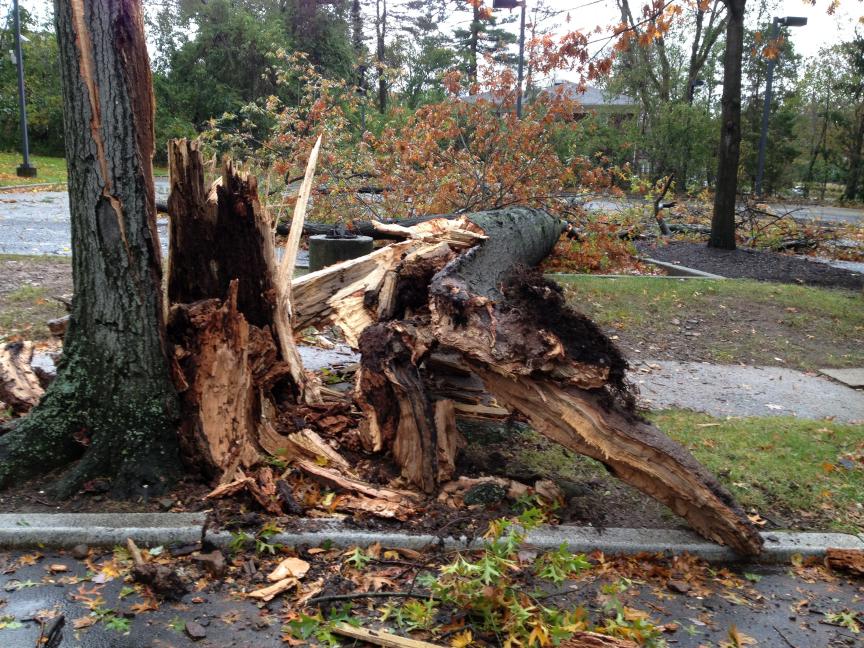 Brookhaven on S. Harrison Street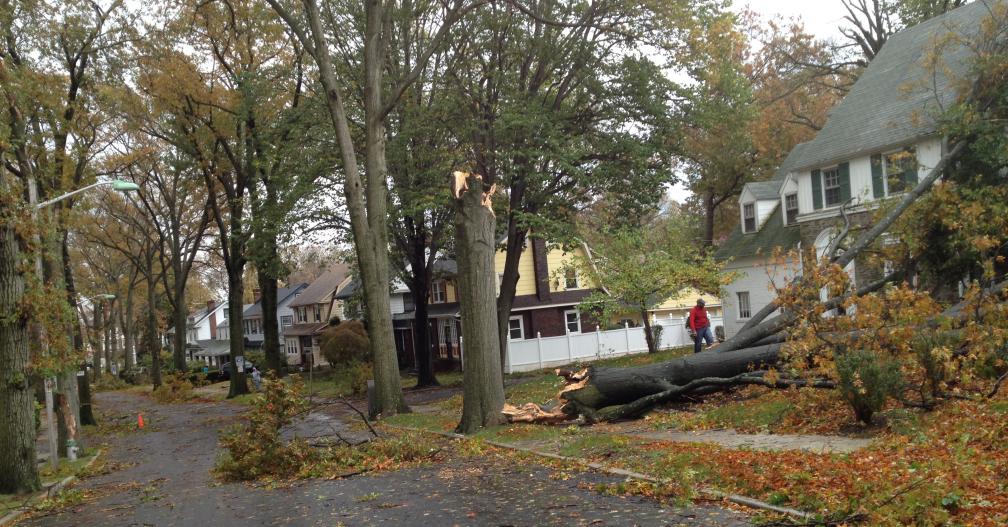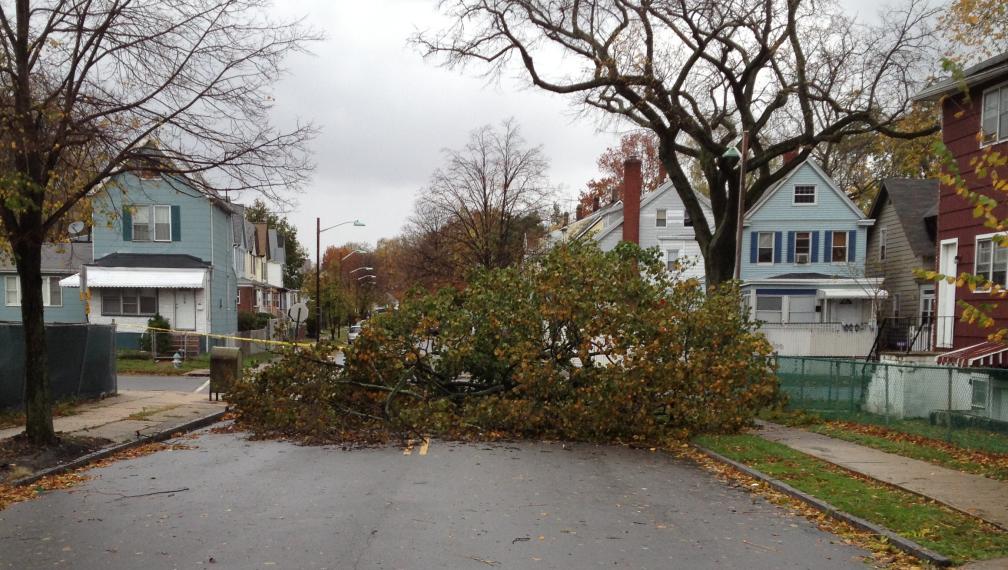 Rhode Island Avenue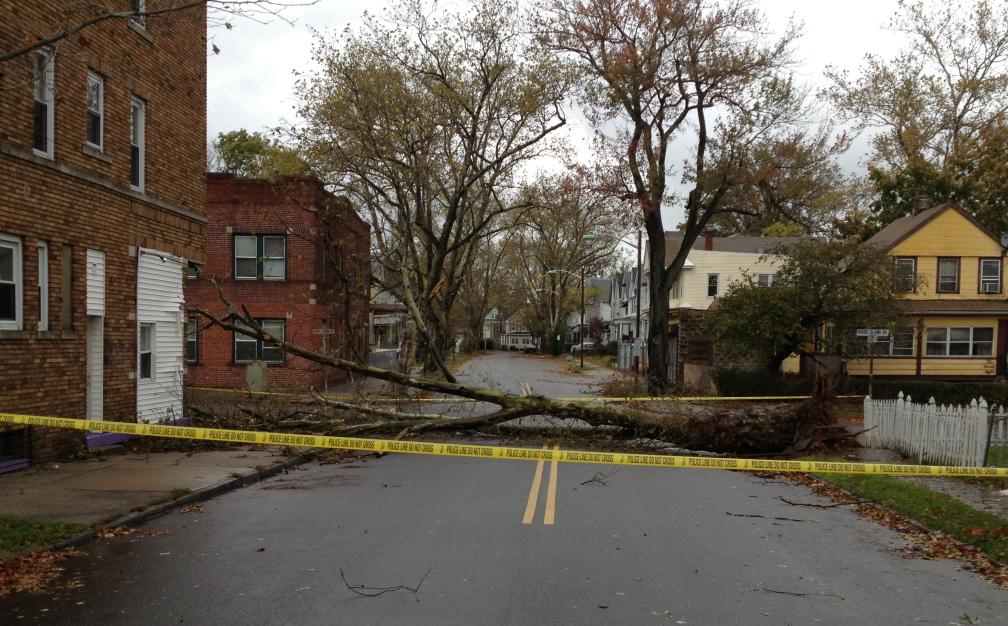 Rhode Island Avenue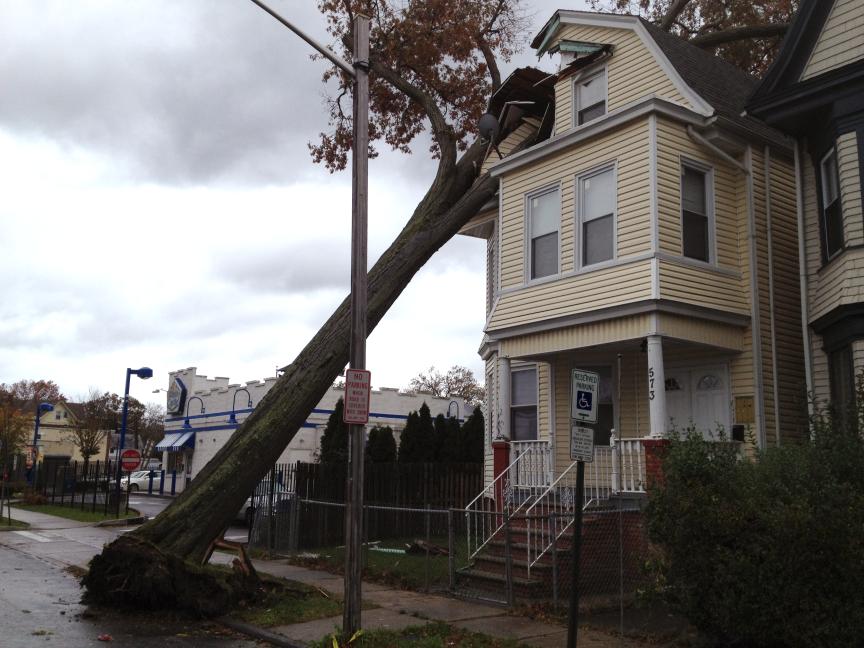 South Clinton near S. Orange Avenue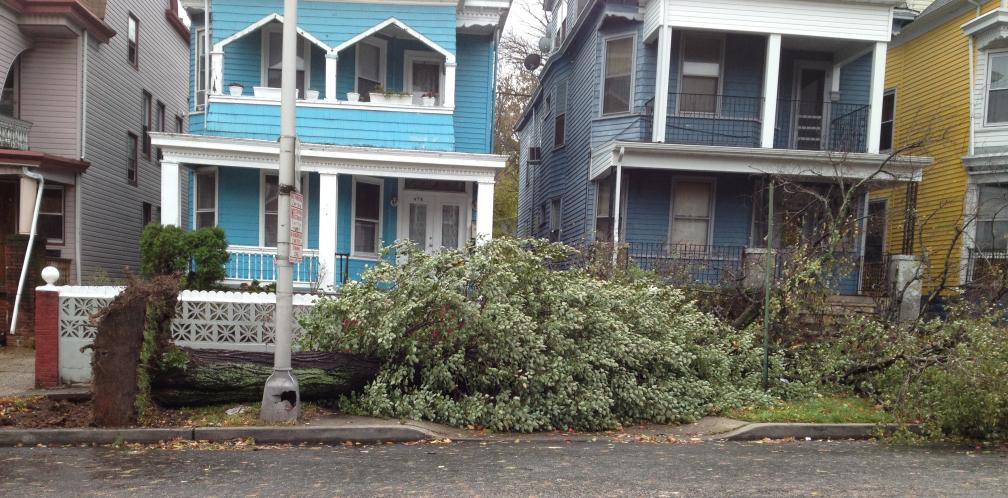 Park Avenue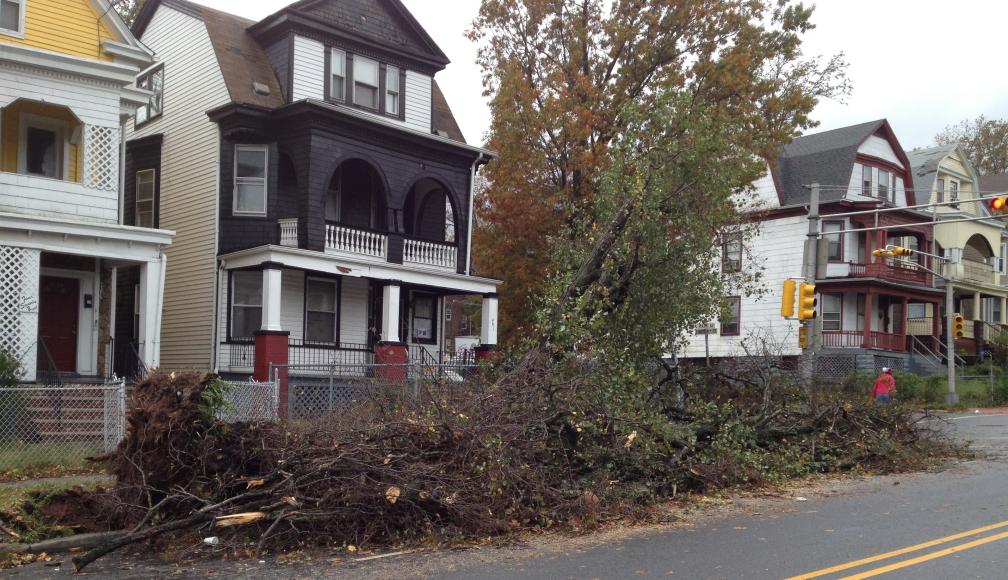 Corner of Lincoln St. & Park Avenue.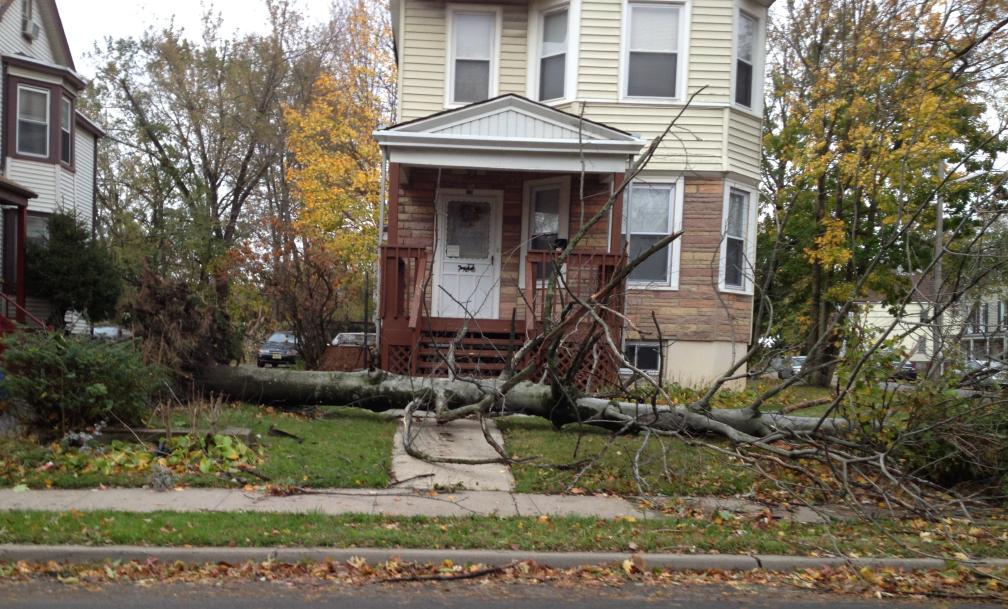 Dodd Street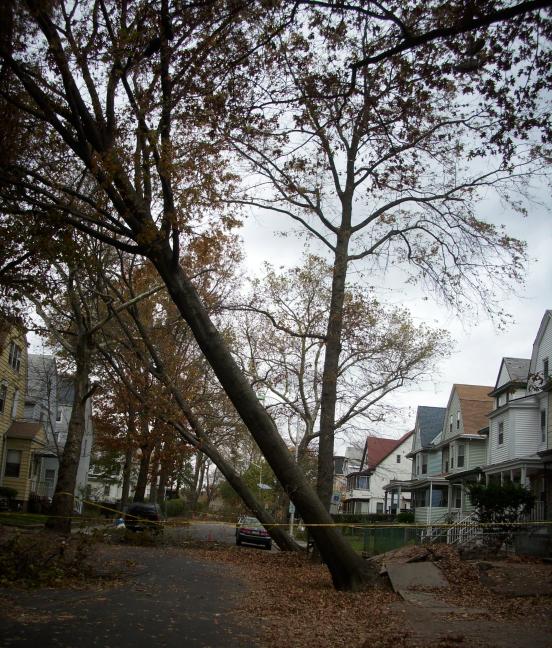 Amherst Street
According to a phone report on 11/05/12 from Mayor Robert L. Bowser, 160 trees were reported down around the city, 60 of them having landed on houses.