Dedication of Harry James Ball Court
07/02/13
During its heyday in the late 1960's and '70's, Elmwood Park became a haven for basketball. It was an oasis where the game was played from sun up to long into the night.

The fabled court served as host site of a summer basketball league which attracted a legion of basketball luminaries including: Julius Erving "Dr. J," Earl "The Pearl" Monroe, Nate "Tiny" Archibald, Kelly Tripuka, Elnardo Webster, Sr., Cleo Hill, Charles Brown, Mel Knight, Dennis Motley, Jerry Clark, Warren Melvin, Mike Dabney, Kim Fisher, Troy Webster, and many other top professional, college and high school players.

It was one of the 'go to' stops for top players and attracted fans from across the tri -state region.

The summer league featured night games and quickly gained a reputation as northern New Jersey's version of the Rucker Basketball League in Harlem. The name of basketball legend and East Orange native Harry James will be enshrined at center court in recognition of his contributions as the individual
principally responsible for the establishment of the summer basketball league. In 1969, the league literally put East Orange and Elmwood Park on the map as the epicenter of high performance basketball.

The July 2, 2013 Grand Opening and Basketball Court Dedication Ceremony offered a day of exciting activities. After the official introductions and ceremonial ribbon cutting, there was a youth Basketball Clinic, the reinstatement of the Summer Basketball Leagues, Student and Adult All-Star Games, as well as music, food and fun for the entire family.

(excerpts from the city's poster for the event)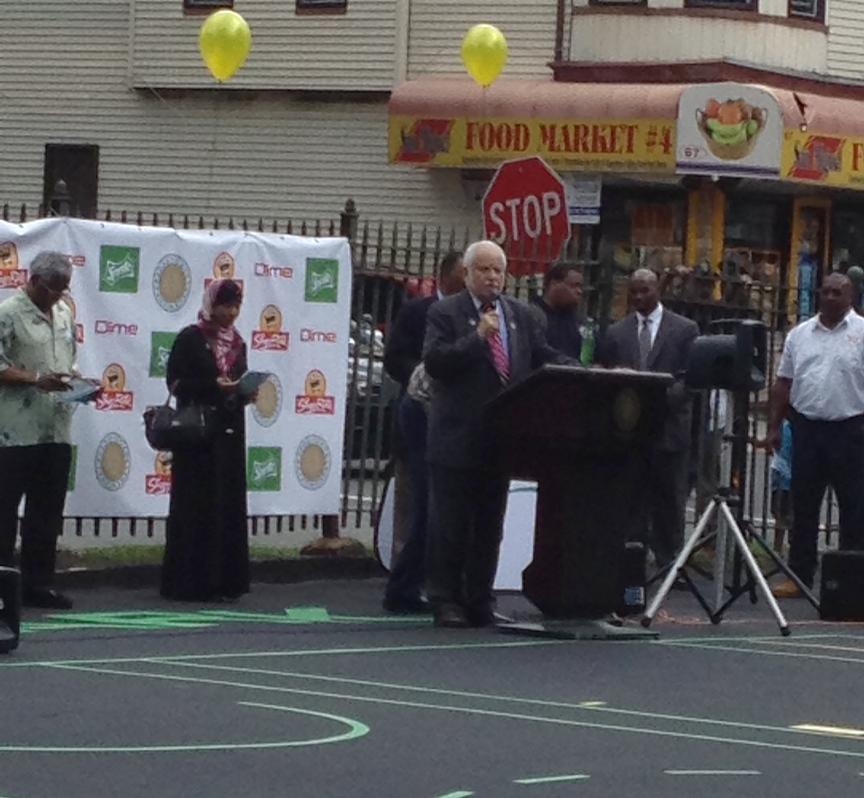 Photo By Frederick Goode
Mayor Robert L. Bowser welcomes the city residents who have come to participate in the dedication.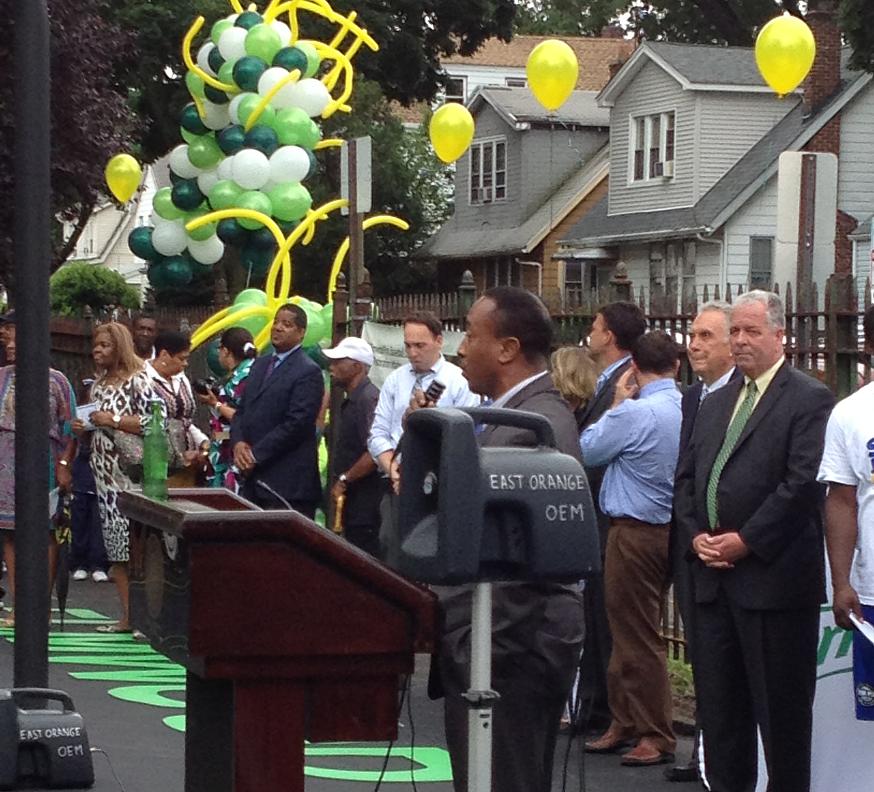 Photo By Frederick Goode
Third Ward Council Person Ted Green welcomes the crowd.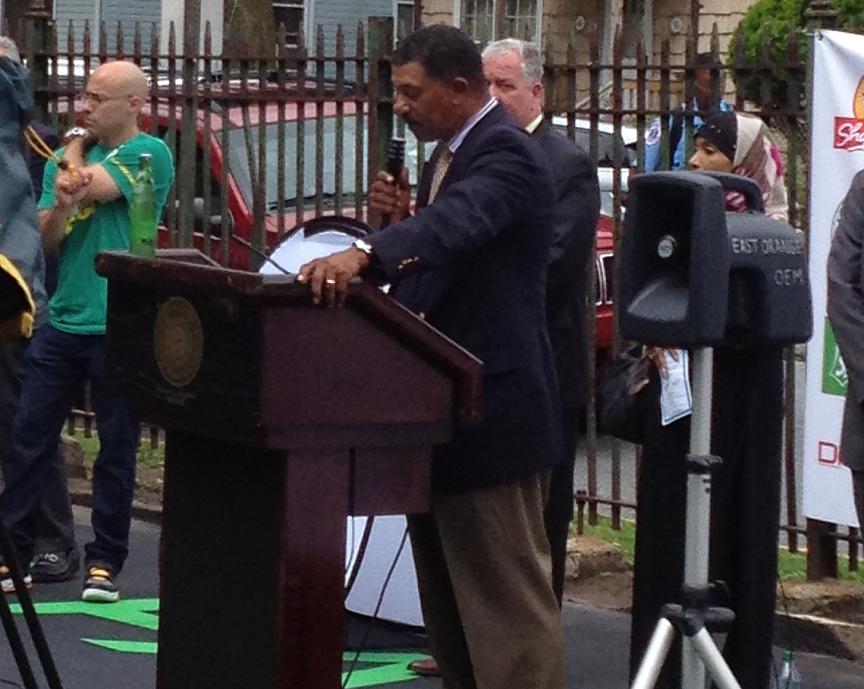 Photo By Frederick Goode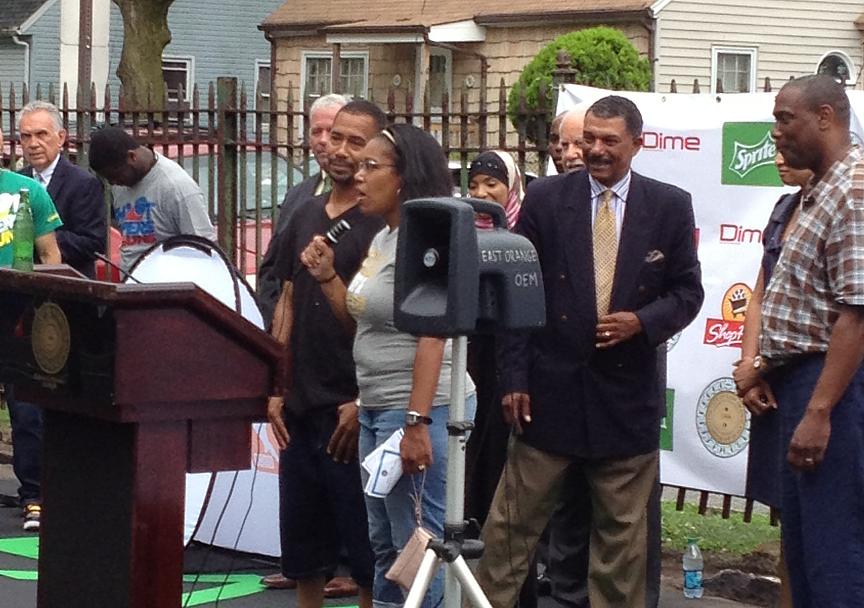 Photo By Frederick Goode
Mr. and Mrs Michael James thank the participants on behlaf of the James family.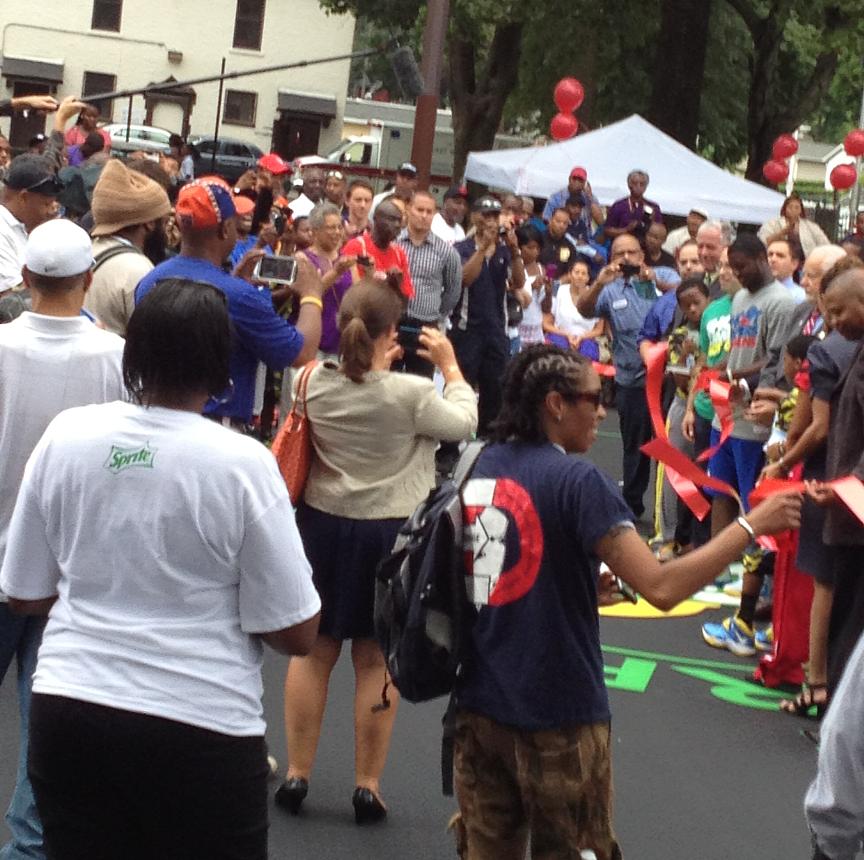 Photo By Frederick Goode
The ribbon is cut and the games begin. See more on the East Orange Facebook Page and other news sites.