NW 1

Washington Academy as it looked in 2008, before it closed. This is a view from the corner of Elmwood Ave. and Sanford Street.
Washington School
Elmwood Ave., Sanford St., Kenwood Pl.

The same corner view in 2013.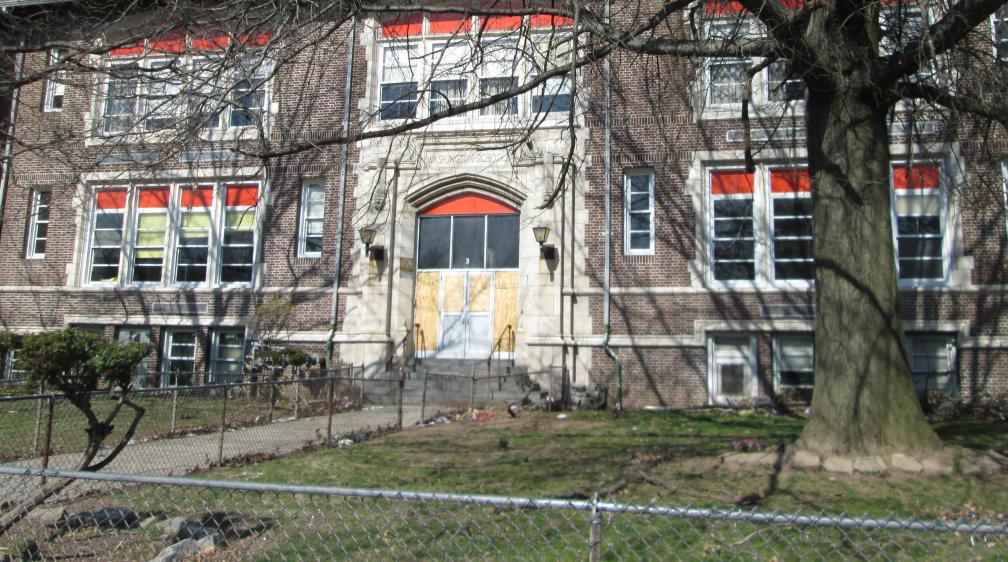 The front entrance, boarded up.
The building was abandoned by the City when new Cicely Tyson Elementary School was built.
Problems: While I was taking the above photo of the front entrance, a woman walking two pit bulls came by, released the dogs from their leashes and they promptly ran into the front school yard through that open gate to do their business. It seems that the school yard has become a neighborhood dog run. Fallen tree branches have piled up against the building.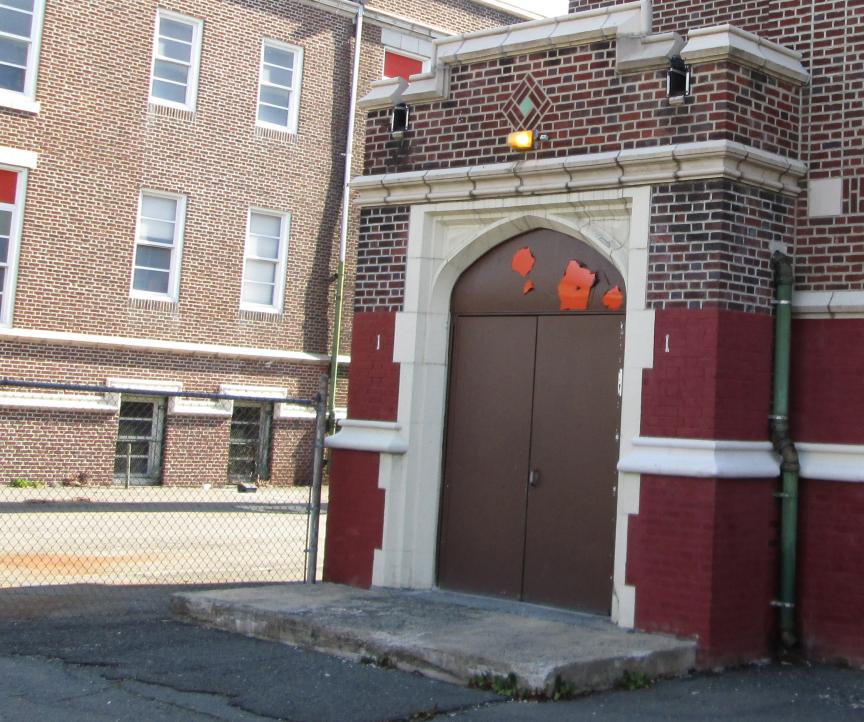 The back entrance to the school gym
Problems: The light above the door is on, showing that we, the taxpayers, are still paying the electric bill for the school. I could also hear a constant, but faint, beeping as if from some perpetual alarm going off deep inside the school.
Solutions: