Staying Connected Bulletin
Issued 1/6/14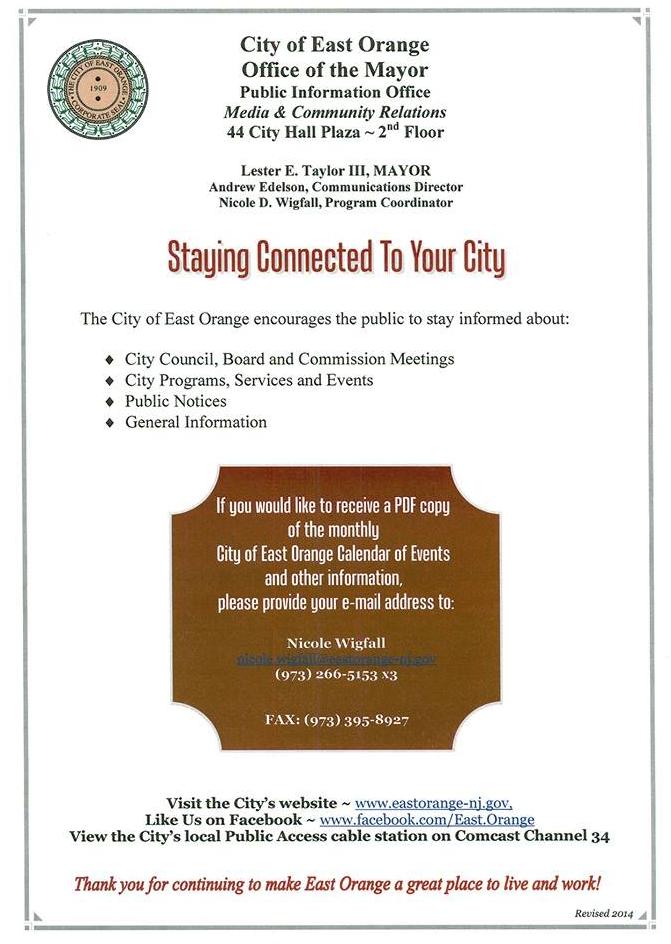 Seniors: Can you read Nicole Wigfall's e-mail address on this bulletin?
East Orange Residents who don't have Comcast Cable TV, can you tune in to Channel 34?
The January Calendar of Events was published on the City Web site on time. The February Calendar was never published at all, and the March Calendar was published 3 days late.
Do you feel connected to your city?
Use Browser Arrows to Go Back