First Daffodil of Spring 2015
04/10/15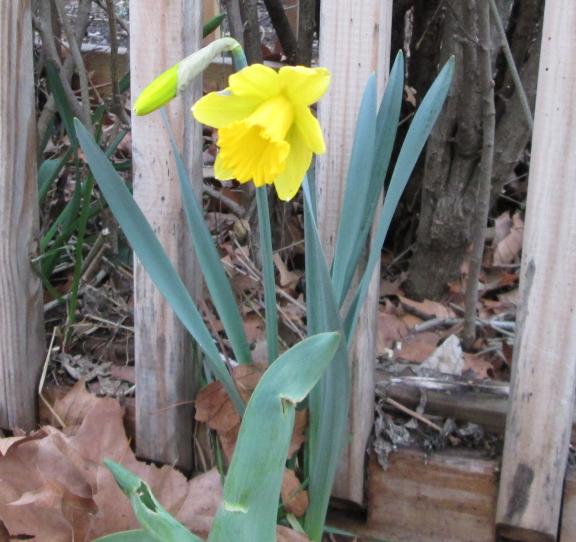 Like my "report" on the First Crocus of Spring, this refers specifically to East Orange, NJ and my own front yard. Other daffodils and crocuses may have bloomed already, but no one else seems to be paying attention to them in my local area, so I have to be the one to announce their arrival in the city of East Orange. I'd happily put up photos from other gardeners, but only if they are sent to me at

[email protected]

for inclusion in the East Orange True News. Include some information about where and when they first appeared this Spring.
Jim Gerrish