Spring Garden Photos for 2016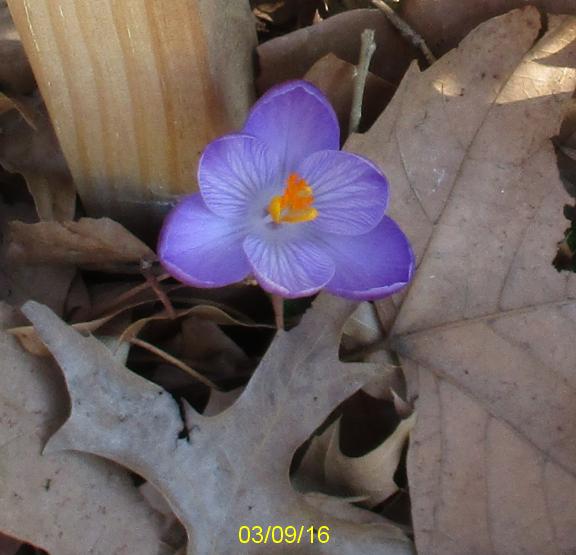 The warmth of Spring 2016 arrived early this year. On March 9th, right after an early March snow, the first crocus peeked out from the dry leaves of Autumn in my front yard on Sanford Street in East Orange.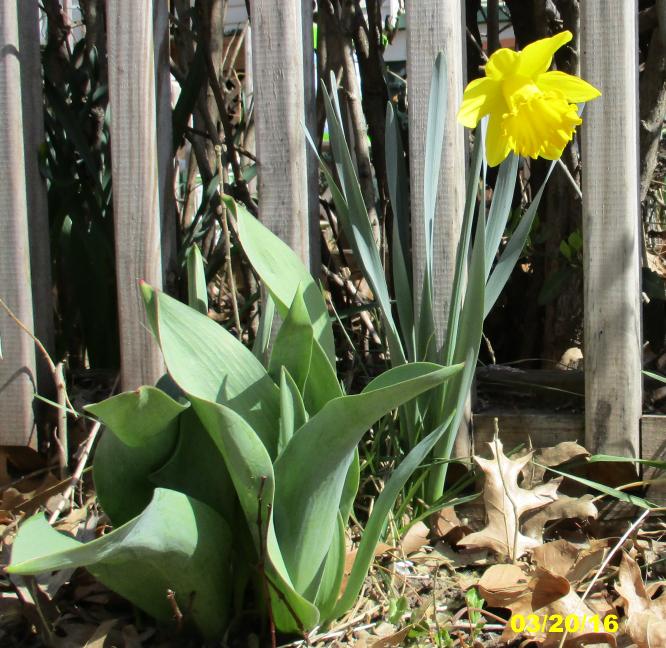 By the "official" first day of Spring ( the Spring, or Vernal, equinox) the front yard daffodils had blossomed and the tulips (large leaves to the left) were starting to emerge. It promises to be a spectacular Spring. More to come . . .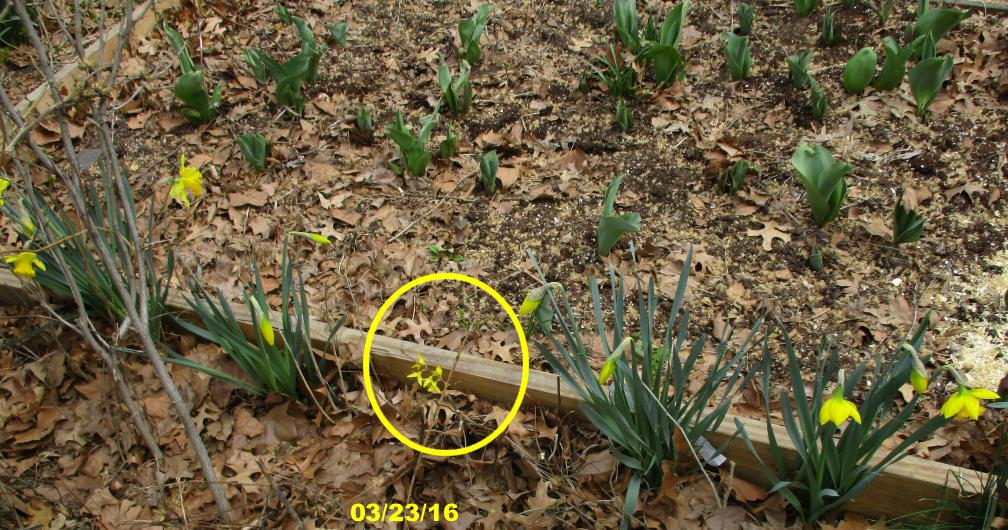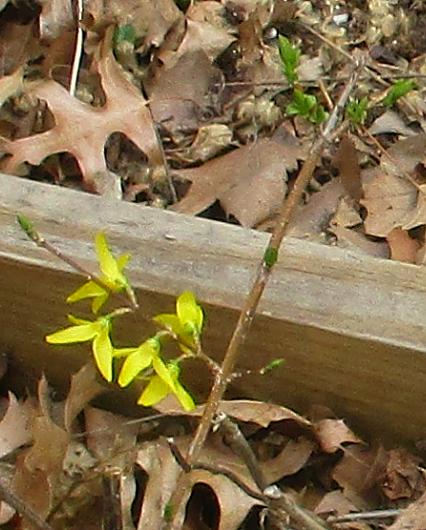 Last year (2015) I added a plant of Asian origin to the garden: Forsythia. My tiny plant shows the nature of the Forsythia to first blossom and then later to add green leaves. My Father used to time the coming of Spring to the first day of the opening of the Forsythia plants around the neighborhood, and we children all took bets on what day that would be (he usually won!). Today's lucky day seems to be 3/23/16 and true to form, the Forsythia has blossomed in yards and parks all around the city of East Orange on this same day on plants much larger (and older) than mine. Happy Spring!
If anyone else in East Orange wants to share their garden photos on this page as their gardens come to life during the Spring and Summer of 2016, please feel free to send them to me at

[email protected]

.