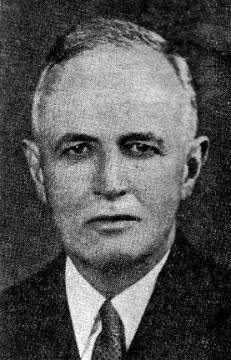 Dr. Clifford John Scott
1880 -1936
Born in Conneatville, PA, Dr. Scott received his bachelor's degree at Allegheny College. He played football, was president of the debating society, manager of the Glee Club, and belonged to Phi Kappa Psi Fraternity. He was also a member of the Quill Club literary society.

His first school administrative post was as a supervising principal at Reynoldsville, PA. Then he went to a similar position at Uniontown, PA. In 1914, Dr. Scott became superintendent of schools at Wilmington, DE. He later served three years as president of the Delaware State Board of Education, and was a trustee of Delaware University where he obtained his doctor of pedagogy degree. He also served as a member of the Board of Managers of the Delaware State Industrial School.

At a convention of the National Education Association (NEA), he happened to meet Miss Blanche P. Durgan of the East Orange Board of Education. She recommended him to the board to succeed Dr. Edwin C. Broome who had recently resigned to take a post as superintendent in Philadelphia. Although he was not an official candidate, the East Orange Board of Education offered the position to Dr. Scott and he accepted. He served as East Orange Superintendent of Schools from 1921 to his death in 1936.

Dr. Scott took up residence at 131 Woodland Avenue in East Orange. One of his projects as Superintendent of Schools in East Orange came from work he had done earlier as Superintendent in Wilmington, Delaware on establishing junior high schools. As a result he was instrumental in establishing the Vernon L. Davey Junior High School in 1930 (today it is known as the Cicely Tyson School of Performing and Fine Arts- and is about to be replaced yet again with another school named after Cicely Tyson). Dr. Scott died before the school that bears his name was completed, but he envisioned it as a combined junior and senior high school. Dr. Henry E. Kentopp, succeeding Dr. Scott upon his death, reorganized the school as a senior high school and it was named Clifford J. Scott High School in 1937.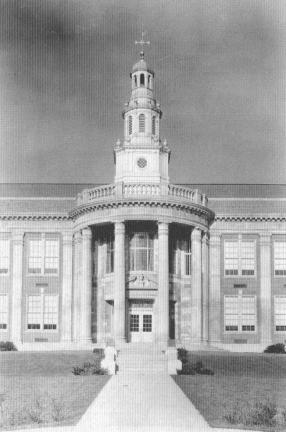 Today, Clifford J. Scott High School has been renamed as East Orange Campus 9.