Map Section 2 - Building A
1831
Second Presbyterian Church (Brick Church)
Main Street and Prospect St.

Brick Church at the corner of Main Street and Prospect Street, photographed in 1907. The building on the right is Muir's Department Store. Automobiles share the road with horses and buggies. Electric wires line the streets, mainly to power the trolley. The street lamps run on gas. Women's skirts are full length. Men wear bowler derby hats. The streets are either hard packed clay or brick. The sidewalks are of brick, slate or concrete.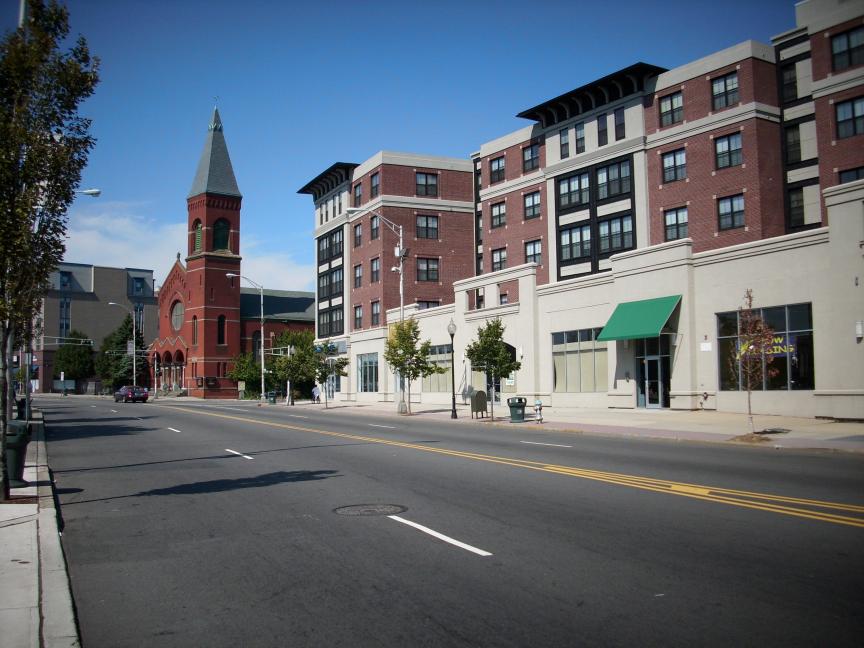 The same viewpoint in 2008. The church is no longer Presbyterian. Muirs is gone and has been replaced by new stores and apartment buildings. The electric wires are all underground and are used for street lights, signal lights, and for powering buildings.The only horses seen these days occasionally ride in parades. Everyone else rides cars, motorcycles or bicycles. A few police patrol on electric Segways. The trolley is gone, replaced by buses. The internal combustion engine may be on the way out, as gas prices in some areas are already $4.00 per gallon and rising. The streets are asphalt; the sidewalks are concrete with brick sometimes used for decorative effect.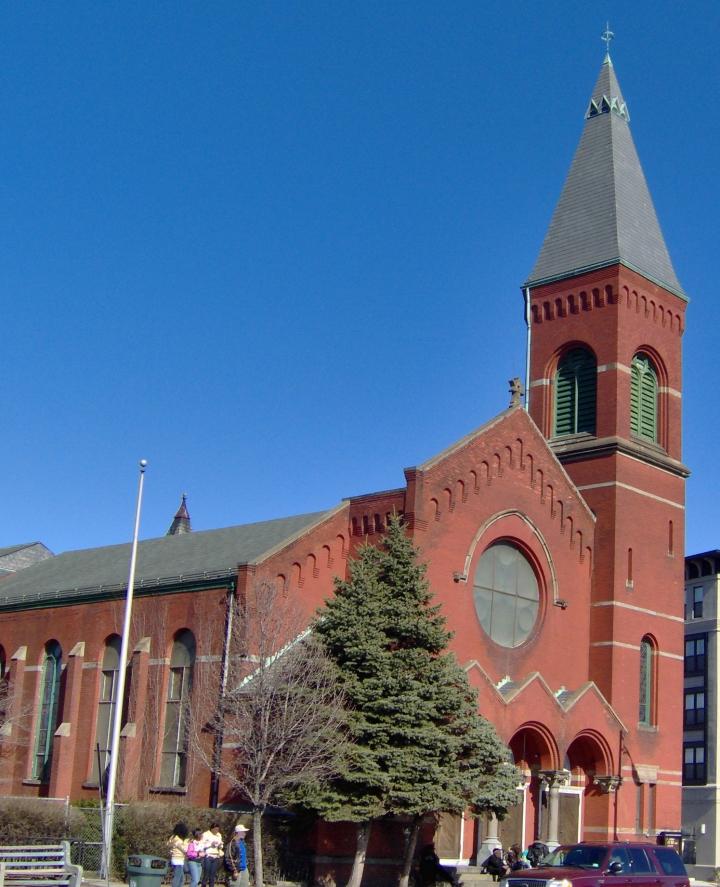 Brick Church received its nickname almost as soon as it was built in 1831 from the distinctive red colored bricks made from red Jersey clay. Most of the details are also formed of brick, with only a few marble decorations on the pillars and crosses. When the railroad station was put in, it was immediately called Brick Church station, as were many of the businesses in the area. There was even a "Brick Church ice cream."
Today it is known as Temple of Unified Christians at Brick Church but the building retains its historic importance to the City of East Orange as its first "official" church.