John Dodd's Grist Mill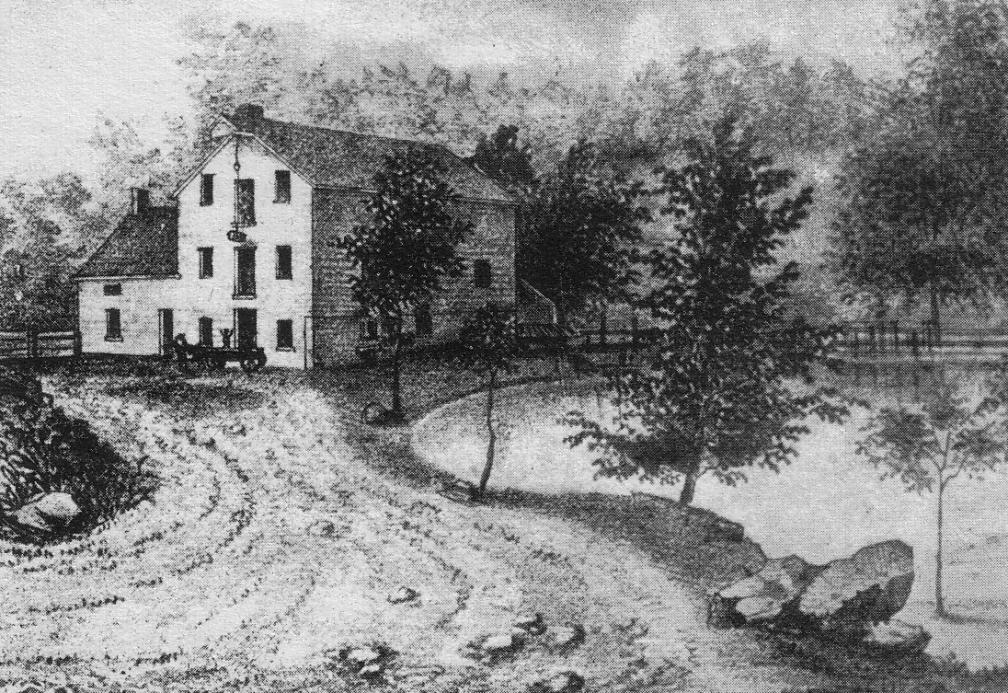 Drawing of the Dodd Grist Mill, as it was in 1735. It stood in the spot where the Watsessing Field house is located today.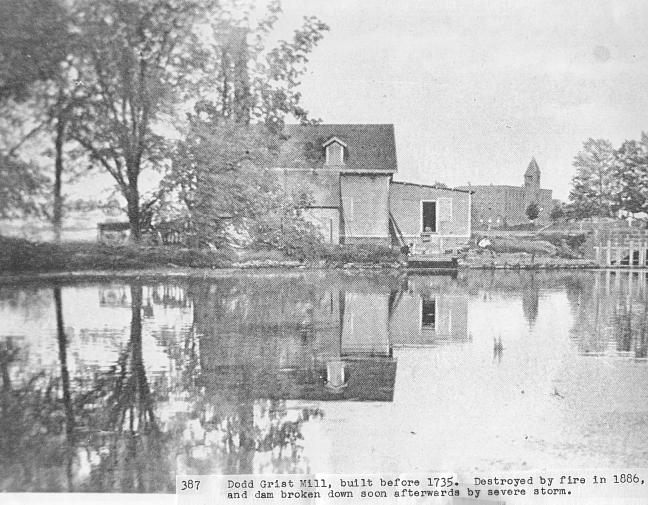 This photo of the Grist Mill, taken before 1886. The numbered photo is from the Archives of the First Presbyterian Church in Orange. Michael J. Mateyka, of the Bloomfield Historical Society, has found a matching photo in the collection of Mr. Frederick Branch, and verifies that the photo was taken in 1884. The building that can be seen in the background remains a mystery. It is clearly three stories high and is built in the style of a school of that time.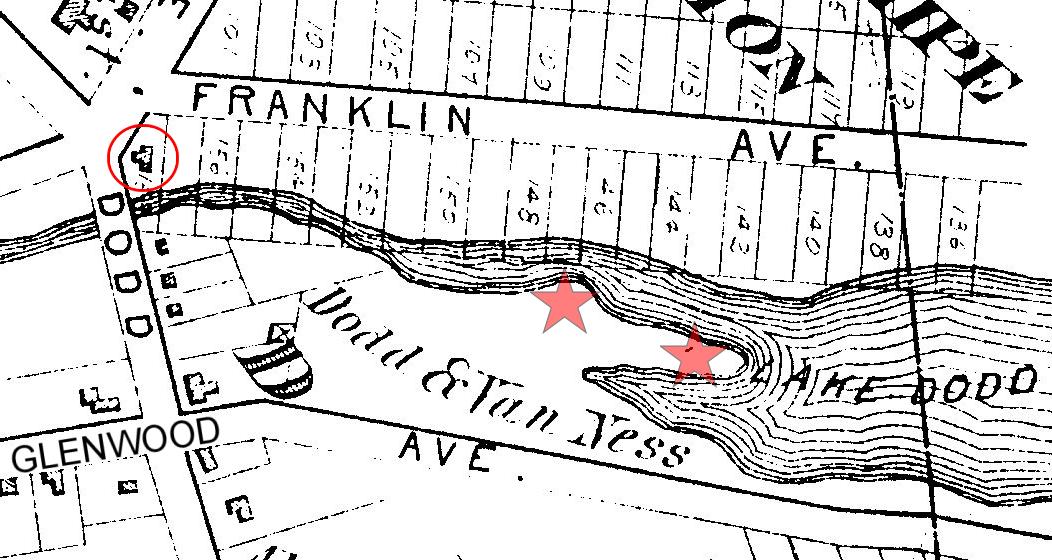 The stars placed on this 1881 map are guesses at the location of the Grist Mill. The building circled is at the location of today's Franklin Branch Library and the New Jersey Explorer's Museum.
Further Resources of Interest on this subject: