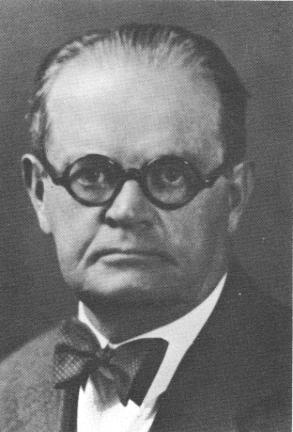 Edward E. Bruen
The first mayor of East Orange
In its 30 years of existence, the Township was administered and meetings were held first from the office of Moses Williams, then in the Ashland School and later in the Commonwealth Building, after it was erected at Arlington Avenue, near Main Street and the Railroad. These makeshift arrangements proved inadequate for a growing, burgeoning administrative machinery. In 1892, a contract was given out for the erection of the first Municipal Building on the north side of Main Street, between Winans and Walnut Streets. The land cost $5,000 and the building, $5,204. Besides the township administration, the police department was allotted space in the new structure.

The move into the new headquarters spurred the talk of becoming a city which had been a topic much discussed in the days when consolidation was a burning issue. In 1895, after the Fifth ward had been created, an act of the State Legislature allowed the Township the authority to elect a President, with all the powers of a mayor. Joseph P. Thompson was the first elected to this new office, followed in successive two year terms by Col. Abraham Ryan and Edward E. Bruen.

Still, the township form of government irked the efficiency minded town fathers. Mindful of the population, which had by now grown to 30,000, one civic figure characterized the local situation as "a man, endeavoring to array himself in boy's clothing." A special election was decreed for December 9, 1899, at which voters were asked to approve the idea of incorporating East Orange as a city. This they did, with eyes glowing at a look into the future.

A city deserves a new headquarters. East Orange, already earning a reputation for being one step ahead of events, had planned for a new City Hall. It was to be built in front of the existing structure. Not only was the idea anticipated, and plans for it already in existence (since 1896), but the city went one step further. Anticipating also a big "yes" vote for incorporation as a city, the government had laid plans for occupying the new building on December 11,1899, two days after the election.

The new structure was directly in front of the old one, cost $29,000 and was, in truth, ready for business on the day the city's first Mayor, Edward E. Bruen, was sworn in. The Township Committee altered its name to the East Orange City Council and sat right down to business.