1903 - 2009
Then and Now
The East Orange Library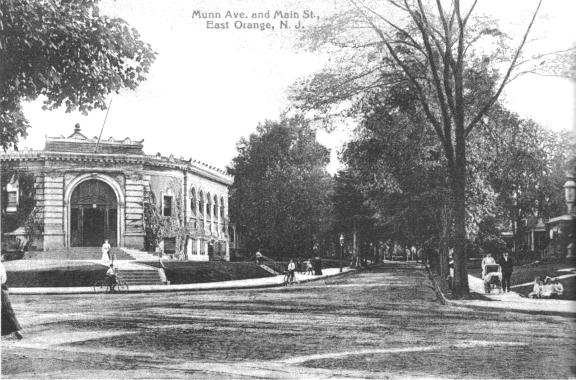 We don't have a photo of the dedication of the East Orange Library in 1903.This photo is from the early 1900's when there were few automobiles and people walked or rode bicycles to the library. For the few horses and buggies that needed to be "parked," the street was sufficient and there were no parking lots as we know them today.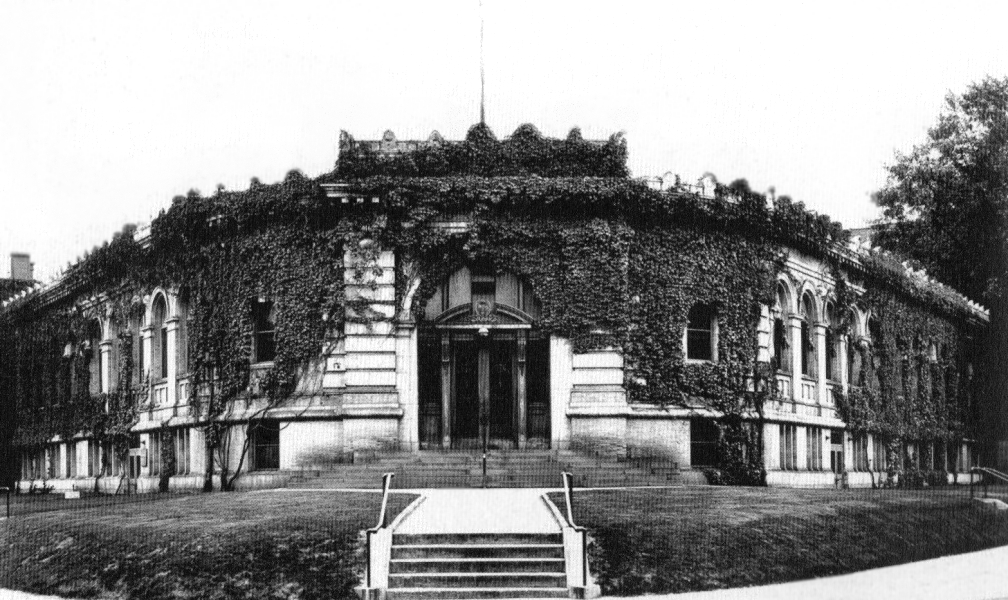 The East Orange Public Library officially went into business on January 22, 1903, mainly because a boyhood friend of Andrew Carnegie lived in East Orange. Carnegie had made funds available at that time for the development of library facilities in communities which had none. His boyhood chum, Alexander King, was a resident here and was instrumental in getting an initial grant from Carnegie to build the Main Library. Notice the ivy covered walls in this 1926 photo.
This photo of the Library's Main Reading Room, taken in 1913, shows the grandeur of a time gone past. Today's libraries are sterile and bleak by comparison.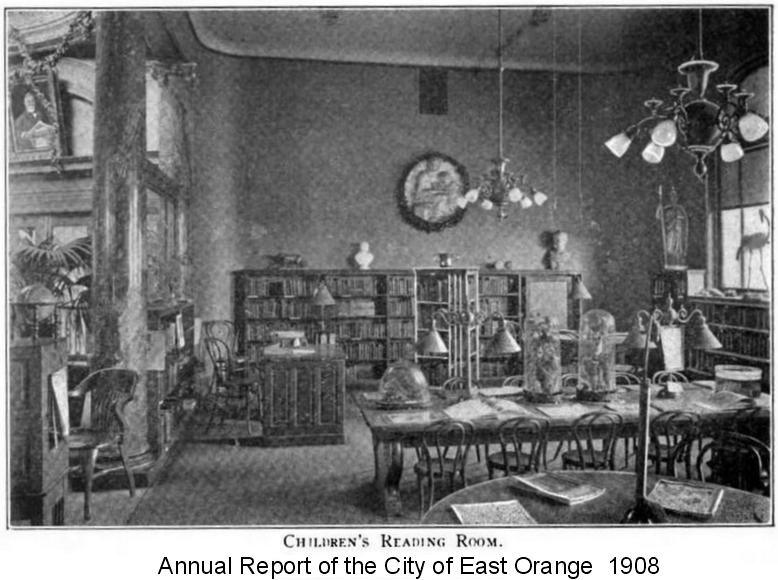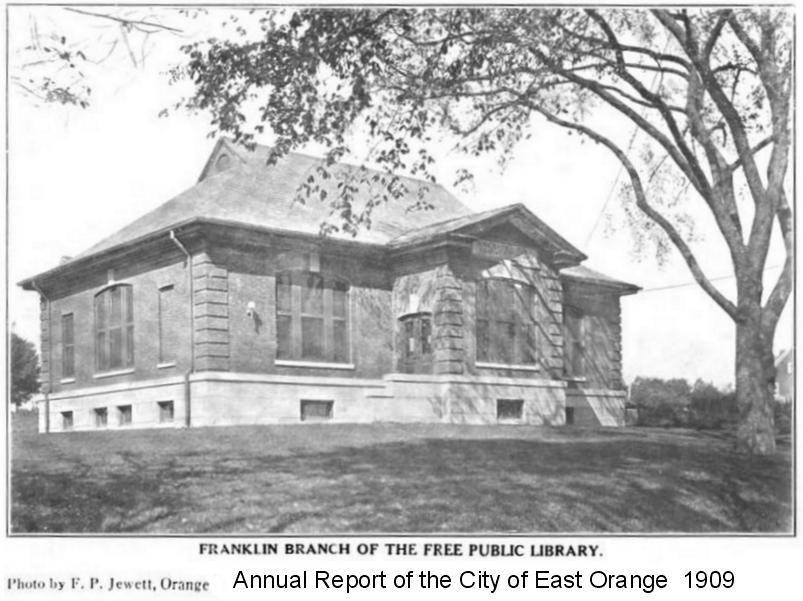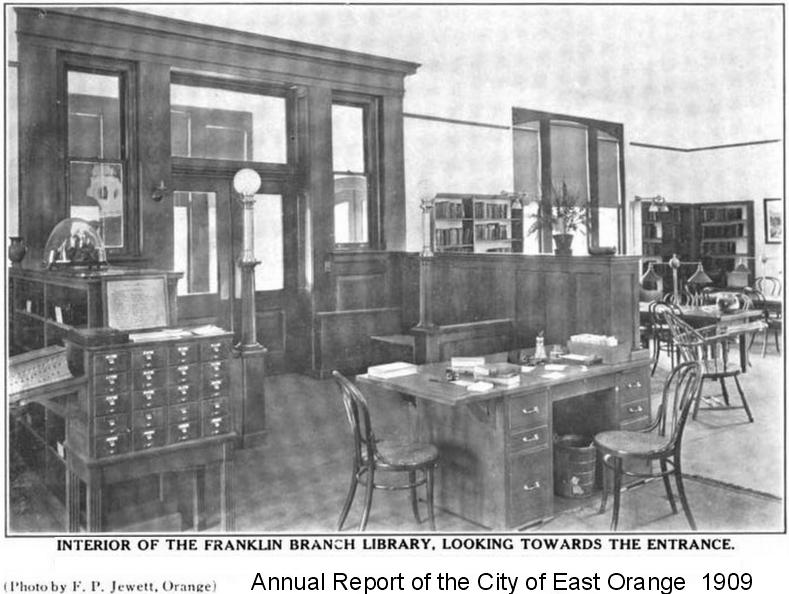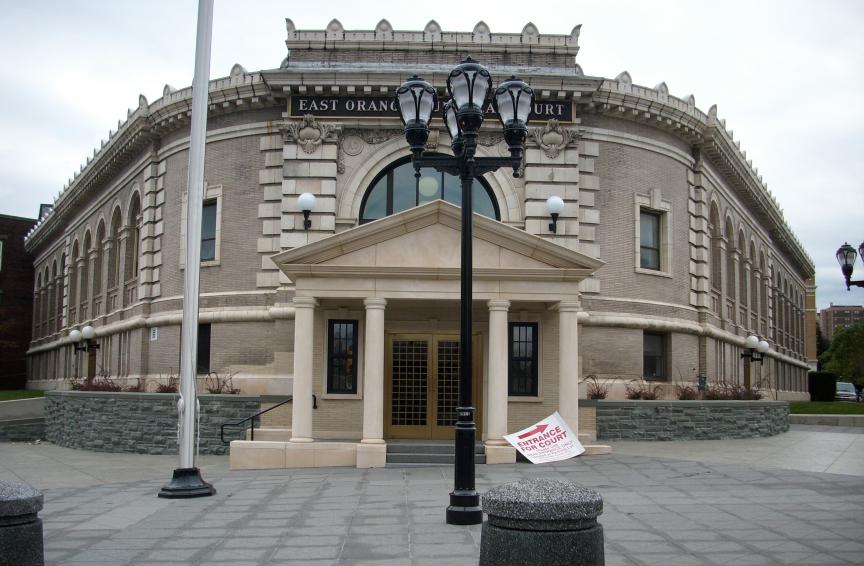 Today (2009) the Carnegie Library has been converted into The East Orange Municipal Court. The automobile has taken over the streets and parking lots have to be built next to every public building. We now know the damage that ivy can do to brick walls, and after the restoration of the outer surface of the old building, it seems that ivy will be banned from this new building.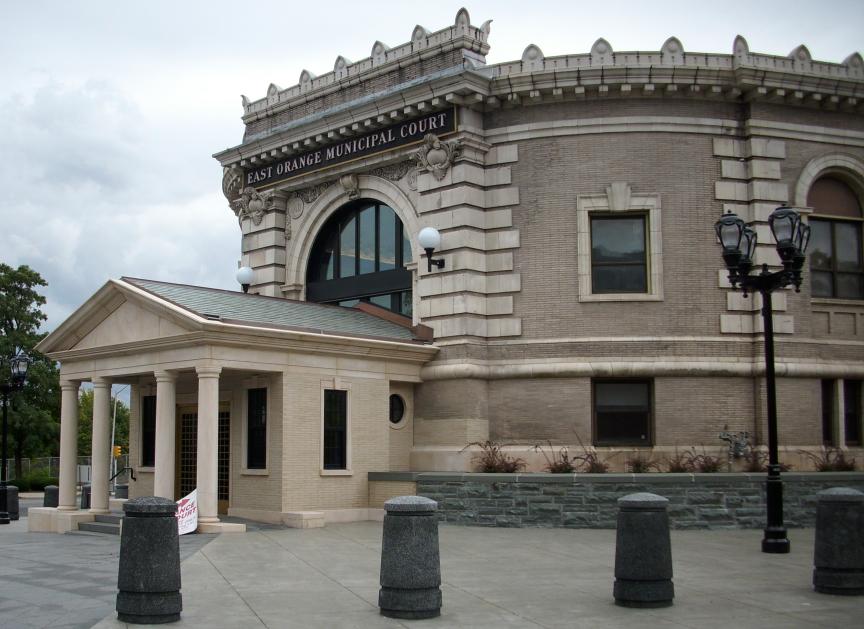 The side view shows how the original stairs were brought "indoors." The huge marble "pillars" are not decoration, but provide a measure of security for the front of the building.
Further Resources of Interest on this subject: