1905
Stockton School Opens

Excerpt from The History of the Oranges, Volume 3:
Indication of the growth of Ampere (Fifth Ward) was the demand for another school in that vicinity early in the decade of 1900-1910. A lot was therefore purchased on William street, extending from Nineteenth street to Greenwood avenue, and the school house named in honor of Richard Stockton, the only martyr of the Signers of the Declaration of Independence and a Jerseyman, was opened for the reception of pupils on February 13, 1905. William H. Smith was placed in charge as the principal. The building contained twelve class rooms, an auditorium on the third floor and other necessary rooms. The Stockton coat of arms appeared in the stained glass windows of the auditorium.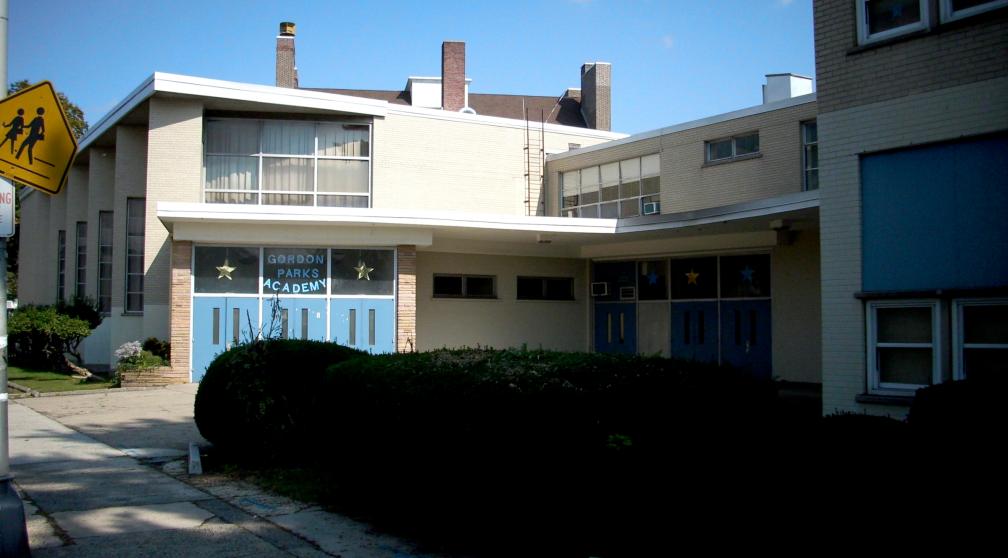 In 1998, the school was renamed Gordon Parks Academy.
Further Resources of Interest on this subject:
More history, photos and information about Stockton School and the local surrounding area can be found on former Stockton student Jeff Smith's Stockton School Blog: http://www.stocktonschool.blogspot.com/