c. 1909
by Jim Gerrish
Madame Desno
P.O. Box 131
East Orange, N.J. (before Zip Codes)
In April of 2015, I was contacted by Keith A. Klink of Lawrenceburg, KY regarding some interesting historic documents he had found relating to one "Madame Desno" who operated a women's health business in East Orange in the early 1900's.
This was a time that American women everywhere were talking about "Women's Suffrage" and women's rights in general. Women were also beginning to seek information about various forms of contraception (about which it was illegal to talk or write in those days).
At this point, we know nothing about Madame Desno, or Mrs. A. Desno, except that she lived and worked in East Orange, NJ in the general area that was known as Central Block.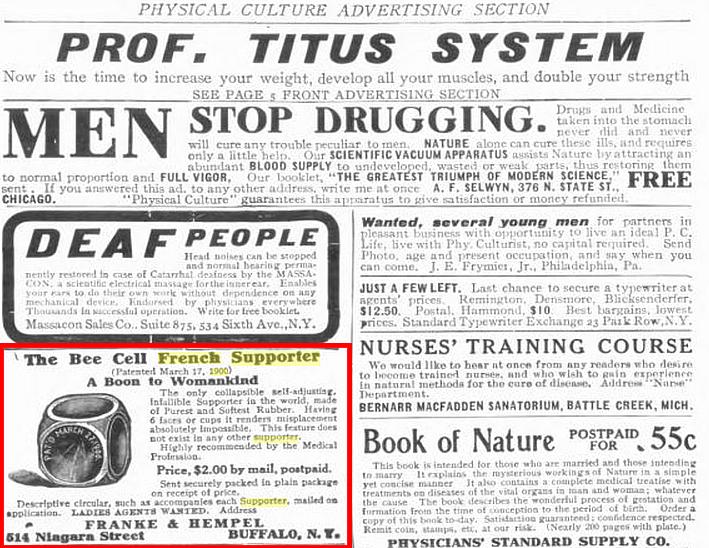 Madame Desno probably answered an advertisement like the one above, shown and outlined in red, in the 1908 edition of Physical Culture. She became a "Ladies' Agent" for a similar product called "The Perfect French Supporter, A Boon to Womankind."