1911-1912
The East Orange Lincoln Statue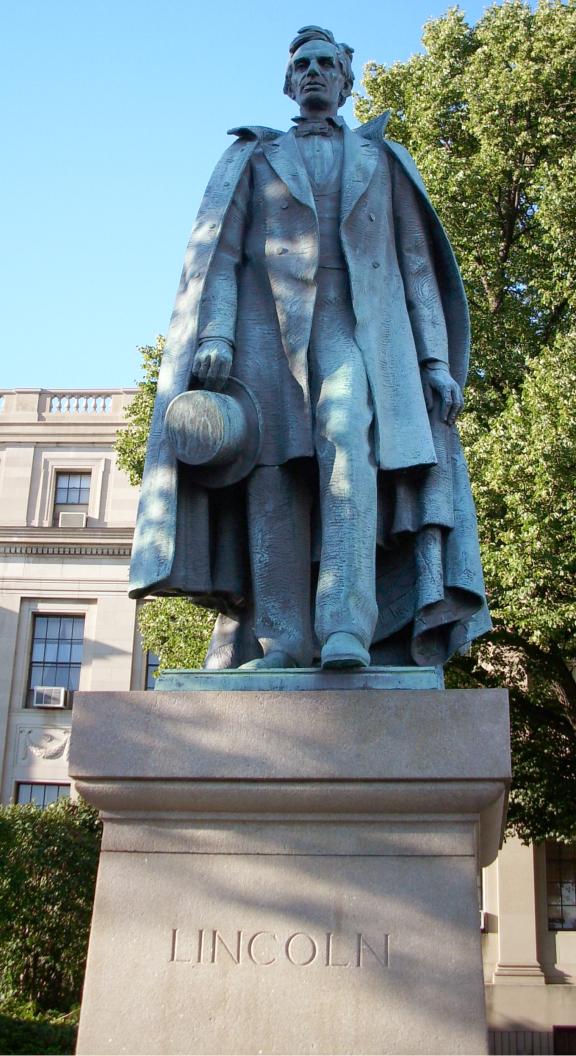 This bronze statue was designed by sculptor Frank Edwin Elwell, and was dedicated on June 14, 1911 at its original location on the North Oraton Parkway near New Street.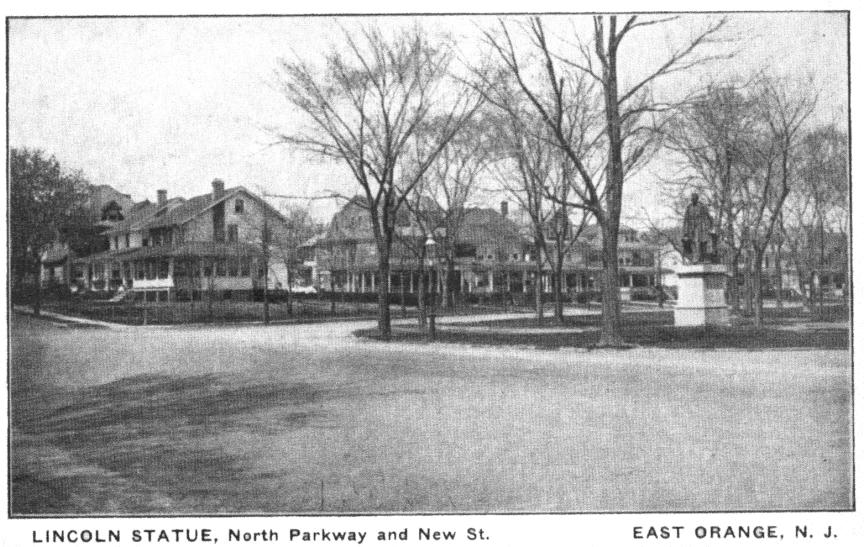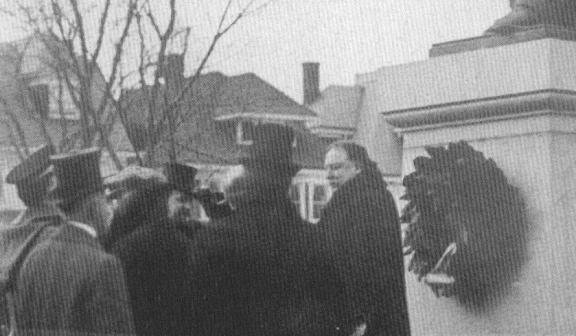 February 9th, 1912, President William Howard Taft came to East Orange and placed a wreath at the base of the statue on Oraton Parkway. Taft is the hatless man next to the statue base.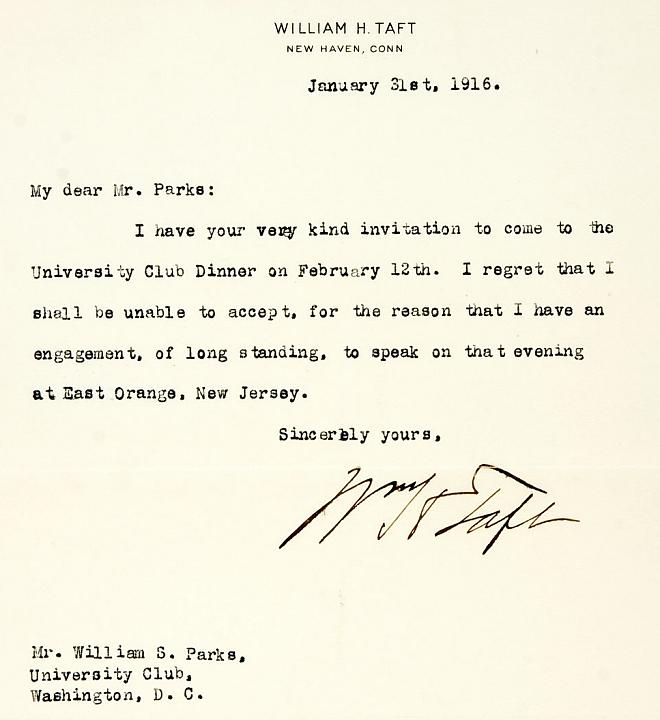 A letter recently (6/5/15) sent to us by Tim Hartis of South Carolina, shown above, indicates that President Taft had friends in East Orange and made other Lincoln's Day visits here even after he left the presidency in 1913.
In the 1950's The Lincoln Statue was moved to its present location in front of City Hall because of the construction of the Garden State Parkway.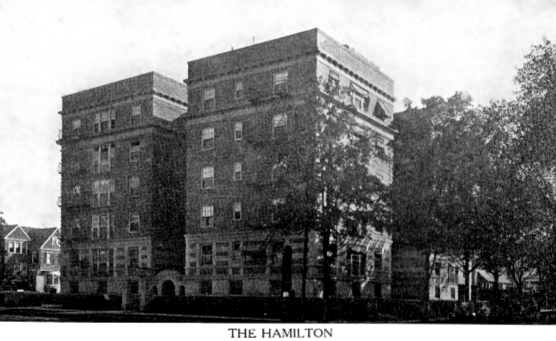 The building that started it all was The Hamilton, constructed in 1911 as a luxury dwelling for 36 families on the corner of Central and Munn Avenues. It featured open fireplaces, gas lighting, timbered dining rooms and even included a restaurant on the ground floor. The restaurant gave way to shops as Central Avenue expanded its businesses because of the trolley lines.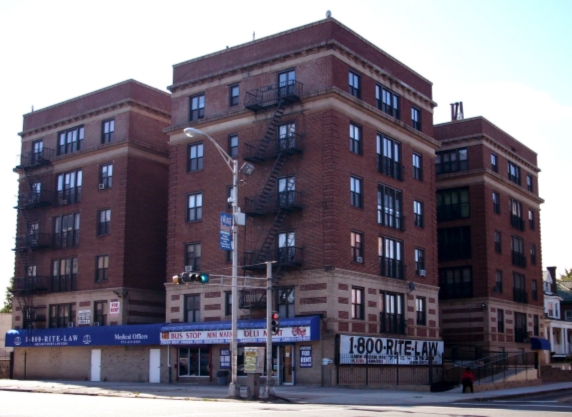 Today, in 2008, it is still used as an apartment building but the stores have changed and the corner is now a busy bus stop.
By the mid 1930's East Orange had more apartment buildings than any other community its size on the eastern seaboard. A housing boom followed both World Wars, with most of the new construction being apartment buildings. The majority of residents of East Orange today live in apartments.
Further Resources of Interest on this subject: