1963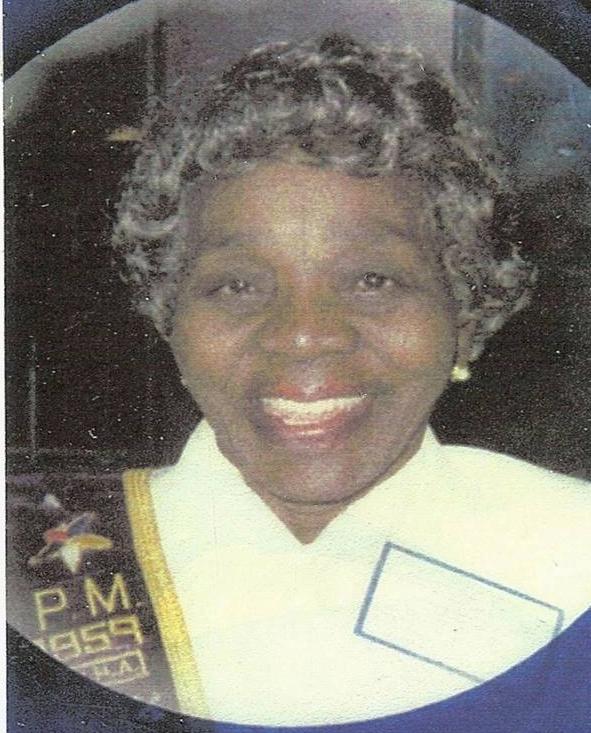 Eunice Flanders Cary
Opened the First Emergency Shelter for Foster Children in Essex County
Beginning in 1963, and for more than 20 years later, a new of life of love and guidance began for more than 100 African American male youngsters when Mrs. Cary opened the first Emergency Shelter for Foster Children in Essex County. As adults, many have found rewarding positions as fireman, bank manager, bus driver, businessmen and minister.

"My boys" as she often refers to them, visit her frequently to show their love for their "Mom" who showered them with loving care and a full measure of discipline. They often recall how they had to assemble at the dinner table neatly dressed in shirts and pants. It was a requirement for them to become Boy Scouts and attend Sunday School, values which they cherish and wish that all parents would impart on their children.

At the ripe age of 98, (2016) Mrs. Cary smiles easily and exudes quiet dignity and strength. As a testimony to her commitment to youth, the Historical Society of East Orange, Inc. renamed a section of South Maple Avenue for her in commemoration of her home on South Maple Avenue where she cared for the young boys.

Together with her foster children, Eunice Flanders raised three children, Bernice Sanders, who resides with her mother and gives her tender loving care and Jean Hipkins and George Cary, both of whom are deceased.

Mrs. Cary has been a member of Messiah Baptist Church in East Orange since 1945 and is lovingly referred to as the "Mother of the Church." On May 10th, in recognition of National Foster Parent Month, Mrs. Cary received a proclamation from the City of East Orange, a floral tribute from the Community Collaborative of East Orange and a citation from City Council.

In addition to her role as a foster parent, Mrs. Cary was an active member of the Order of the Eastern Star, PHA, East Orange; a Life Member of the National Council of Negro Women, Section of the Oranges; a member of Ruth Court is, Past Most Ancient Matron Heroines of Jericho and Rose of Sharon Court #4, Order of Cyrenes, PHA and she has worked with the United Way and the Bureau of Toys Services.

Before her retirement, Mrs. Cary was an avid gardener and took great pride in growing a variety of roses in her spacious back yard. Her home is filled with a variety of flowers and plants that friends have given her as remembrances of her days in the garden.