Veterans Memorial Day Ceremony
at City Hall
11/11/15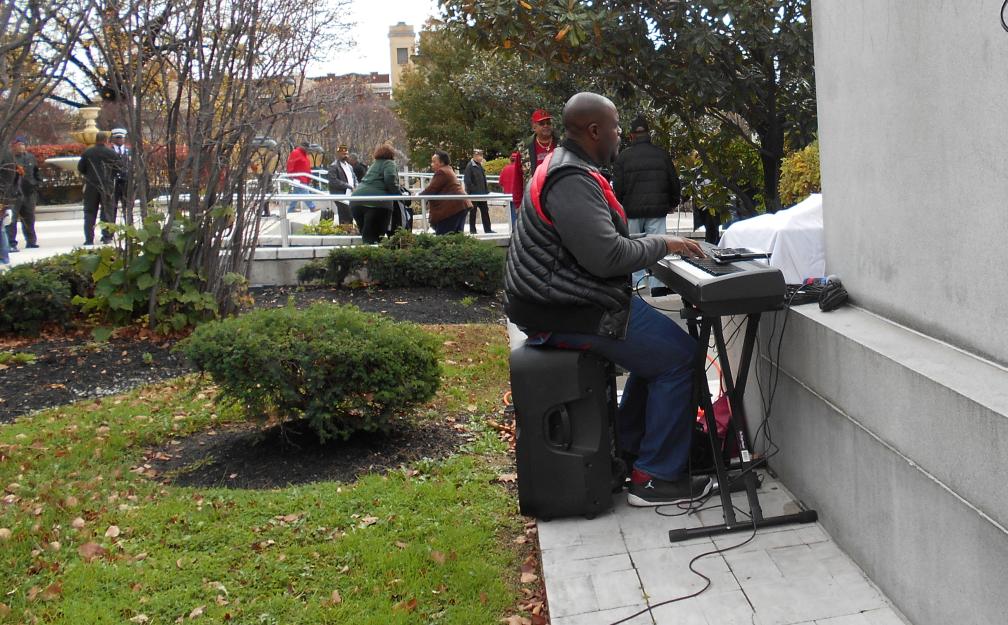 It is a crisp autumn morning for this year's celebration of Veterans Day in East Orange. There will be no band or choir today, but there is a keyboard player hiding behind the memorial stone, who will play a variety of hymns while the veterans assemble out front. For taps, he will press a button and play a pre-recorded version while he conducts the air with his hand. I'm sure no one notices this (or cares) but me.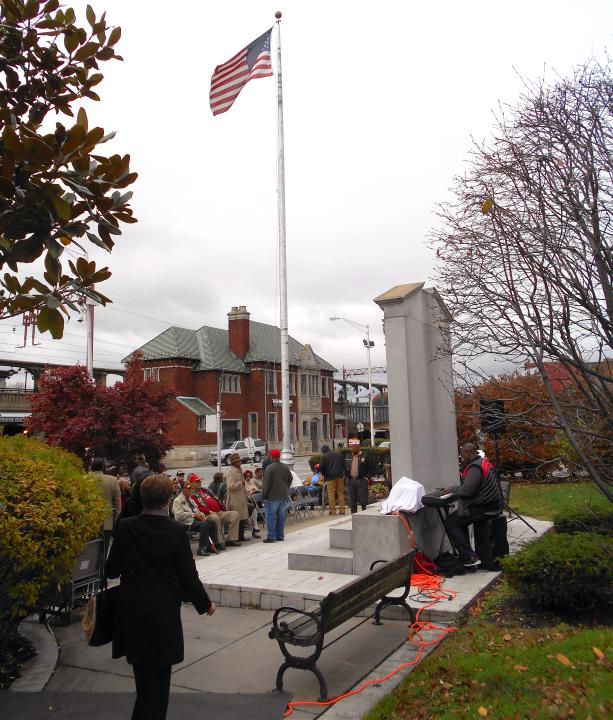 Instead of having the veterans march in to take their seats, they will already be in place when the color guard marches in with the wreath.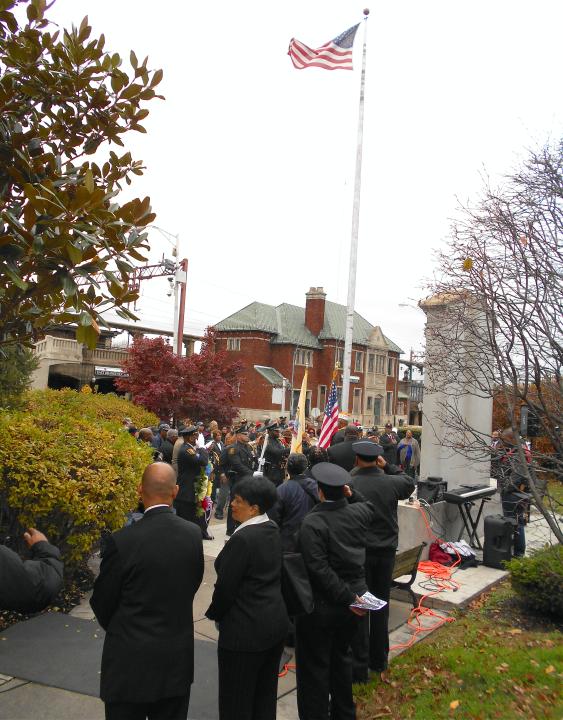 While everyone recites the Pledge of Allegiance to the Flag, I recite my own Pledge of Allegiance to the Constitution. Then the computerized "Taps" is played, the invocational prayer is recited, and the speeches begin.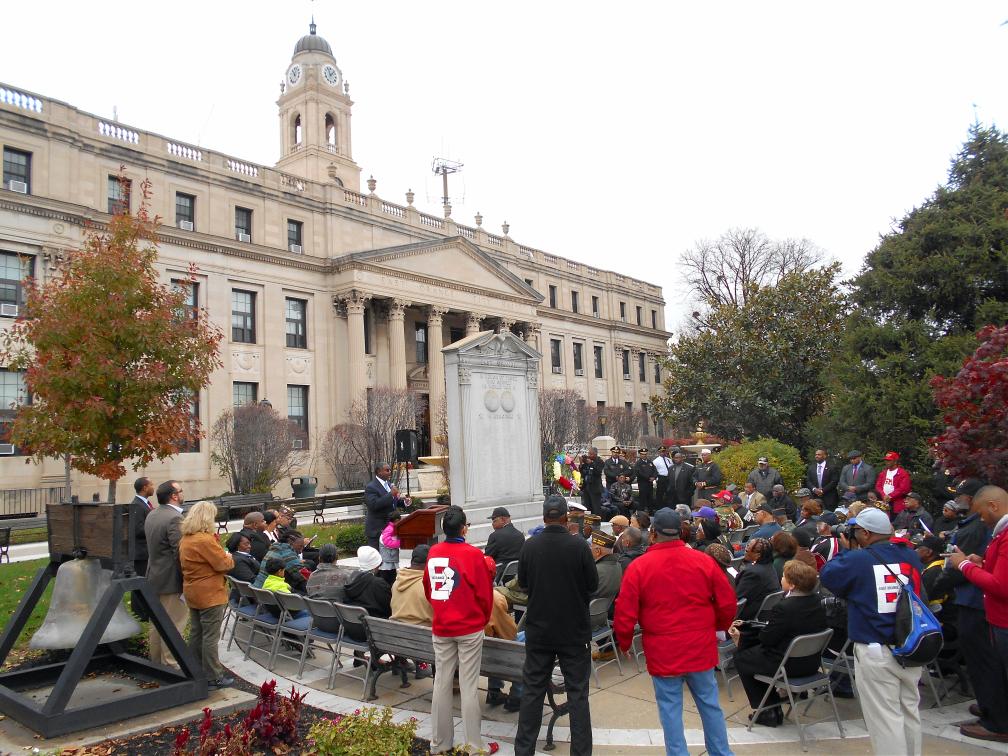 That is usuallly my cue to depart, so I leave the office sitters and office seekers to their self-congratulatory praises and count myself lucky to have lived through yet another year.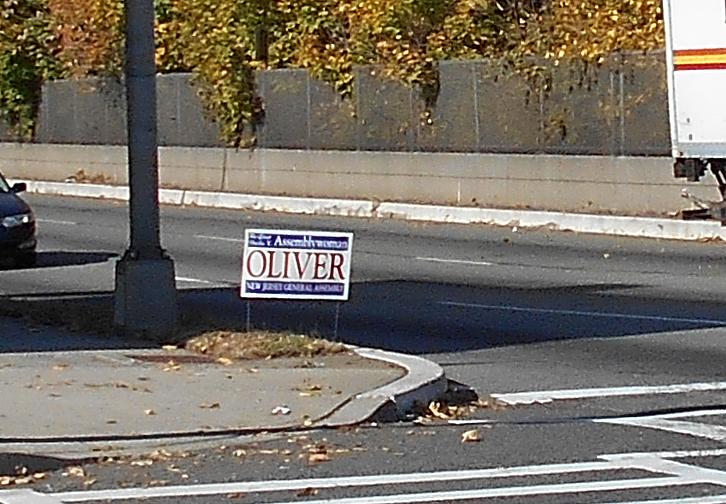 On my way back home, I saw the campaign litter of Shiela Oliver still in the "municipal right of way" at the corner of Evergreen Place and Parkway Drive East. Come and pick up your trash, Shiela. It's been 8 days since the election!
© 2015, James Gerrish and Frederick Goode, Temporary Custodians of the Web site