NE1-044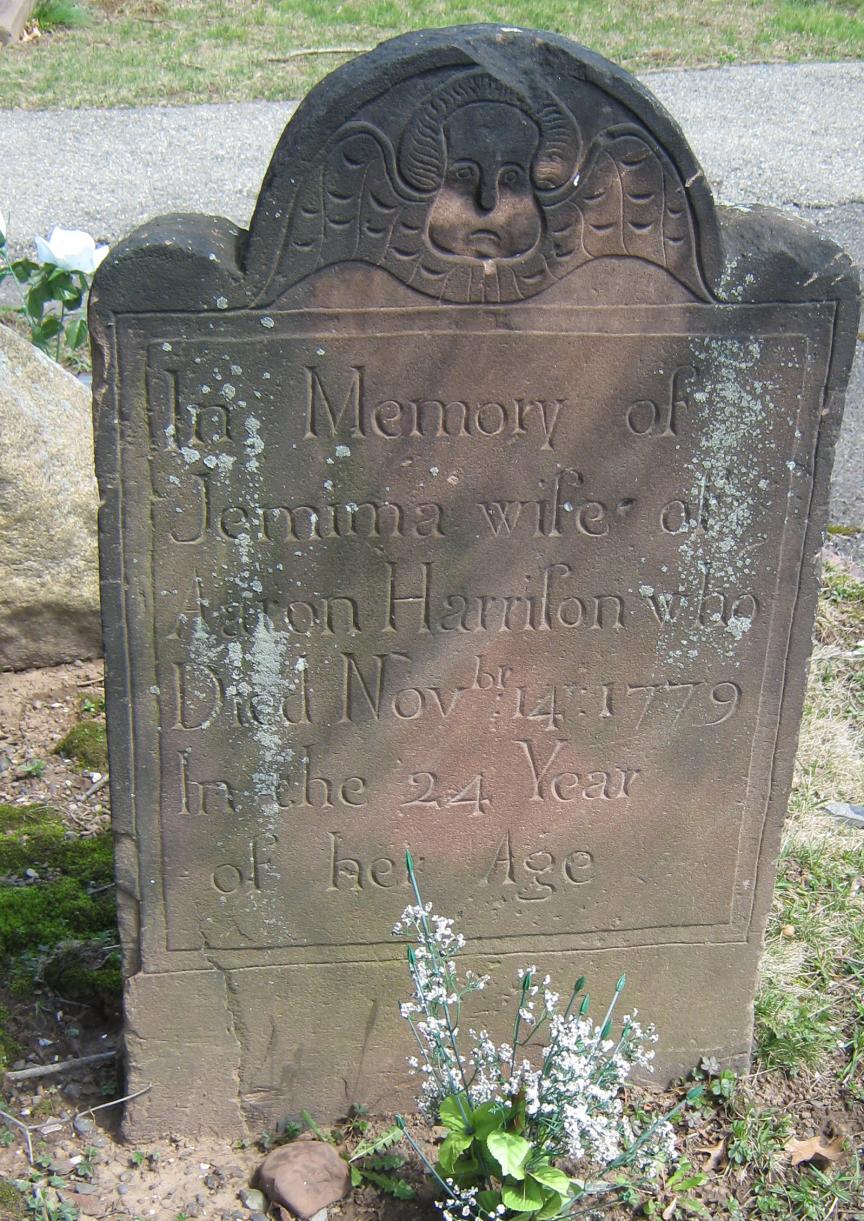 It is inscribed:
In Memory of
Jemima wife of
Aaron Harrison who
Died Nov. 14, 1779
In the 24 Year
of her Age
Jemima is most famous for the Diary, simply entitled "Her Book," that she kept from 1772 to 1778, most recently published by The Carteret Book Club in 1930. A copy of it resides at The New Jersey Historical Society in Newark, NJ. You can read more about her on-line HERE. A special memorial to Jemima is included at the Old Burying Ground in item # NE1-045. You can see a bit of the memorial, which is mounted on a boulder, in the background to the left of this headstone.
Page 44 of
Inscriptions from Monumental Stones in the Public Cemetery at Orange, formerly Orangeville, 1847 Volume 2
This is a handwritten book from the Archives at First Presbyterian Church in Orange, NJ.