Lincoln School
1908 -1909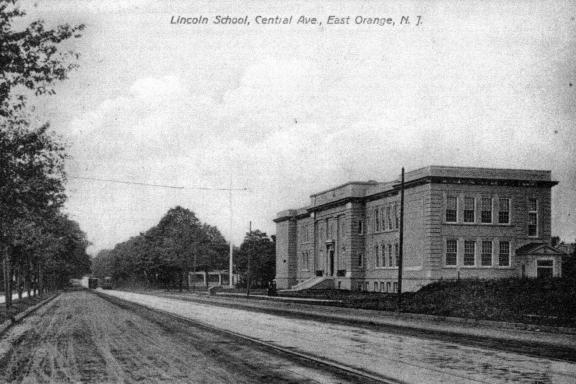 Photo c.1909
The building was finished in 1908, but it was not "officially" opened and dedicated until the fiollowing year. On February 12, 1909, the 100th Anniversary of President Abraham Lincoln's birth, Lincoln School was dedicated and named. Lincoln's words, "We cannot succeed unless we try" are carved over the entrance to the school.
In 1960, when Eastern High School was torn down to make room for the Garden State Parkway, 18 additional rooms to house those students were attached to Lincoln School.

In 1997, the school was renamed after Pop singer Dionne Warwick, the Dionne Warwick Institute of Economics and Entrepreneurship. Warwick's cousin, Whitney Houston, also had an East Orange school named after her.
We welcome any old photos of East Orange or its schools. E-mail Jim Gerrish at

[email protected]