Winter 2012
East Orange Photo Poems of Winter
Residents of East Orange: If you would like your original photo poems published here, email them to me at [email protected].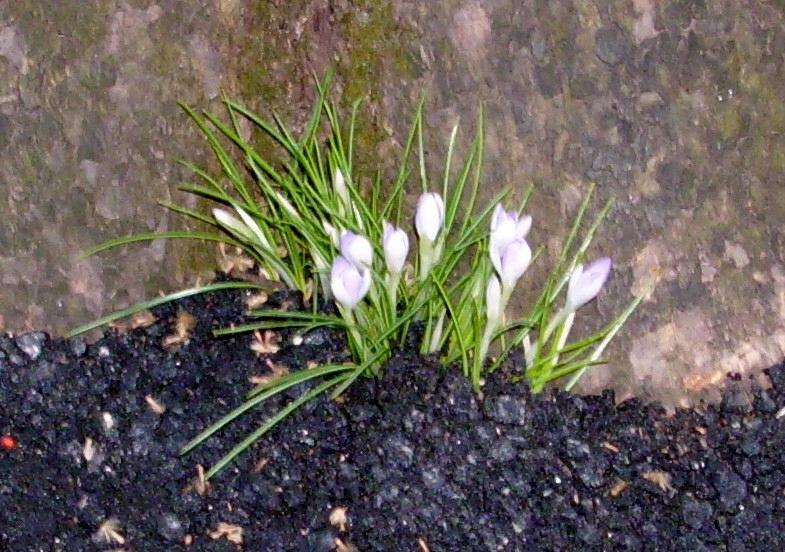 2/ 27/12 - Crocuses on Sanford Street. Photo poem by Jim Gerrish.
Against the forces of man and nature,
Tiny crocuses arise.
Through fresh pressed tar in February,
A pleasant early Spring surprise.