Spring Garden Photos for 2017
by Jim Gerrish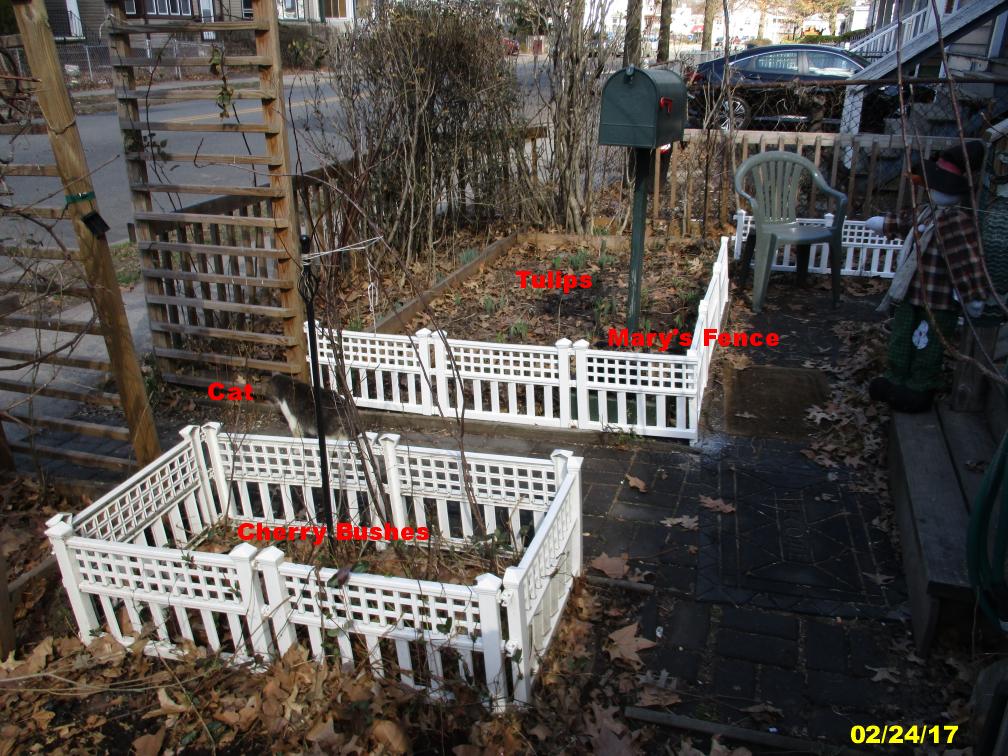 The warmth of Spring 2017 arrived very early this year. On February 24th, shortly after Winter Storm Niko, it was warm enough for the tulips and daffodils to begin poking green sprouts up in my front yard garden on Sanford Street in East Orange.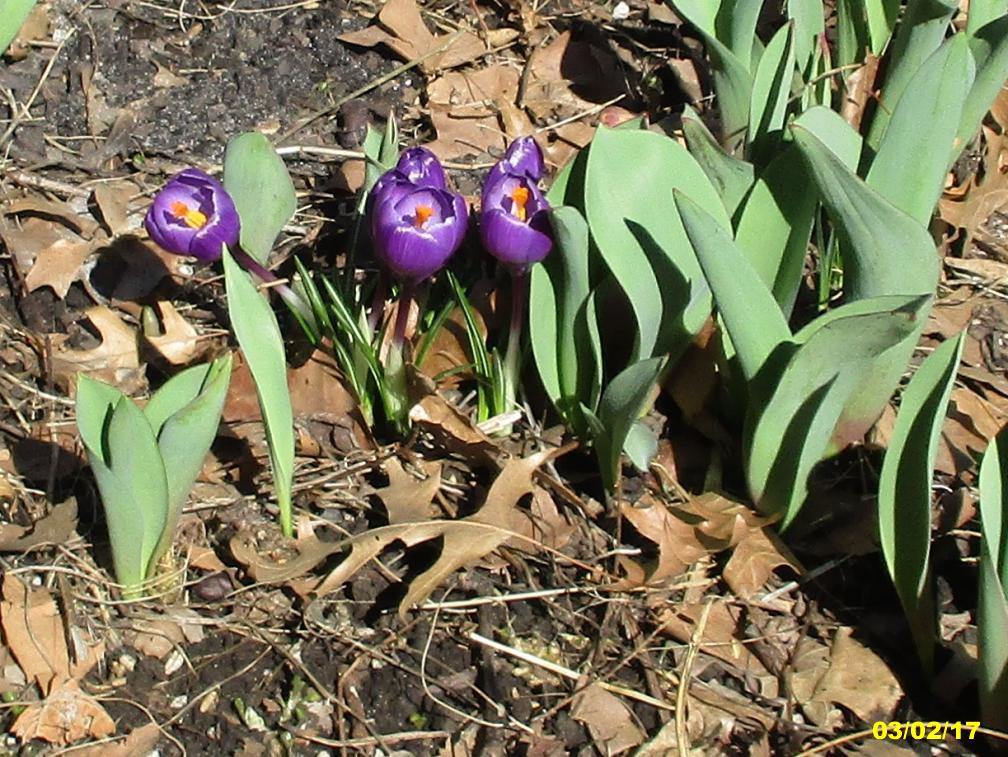 On March 2nd, the first batch of crocuses peeked out from the dry leaves of Autumn surrounded by still developing tulips. Last year, the crocuses didn't arrive until March 9th, as recorded HERE. The leaves will remain in place until we are sure that there will be no more frosts this Spring, then they will be gently raked away from the growing plants that are waiting just beneath them.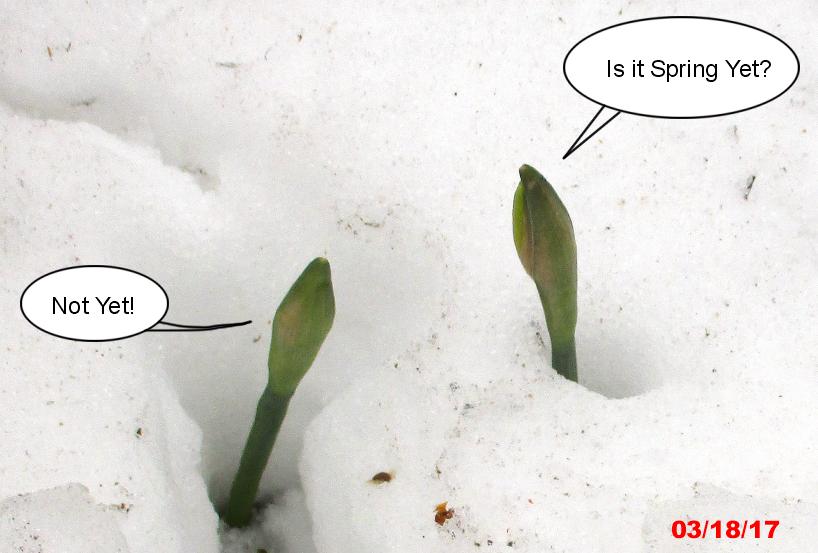 March 18th - 4 days AFTER Winter Storm Stella Dumped 6 inches of snow on us, tulips and daffodils in my front yard are still determined to grow and bloom.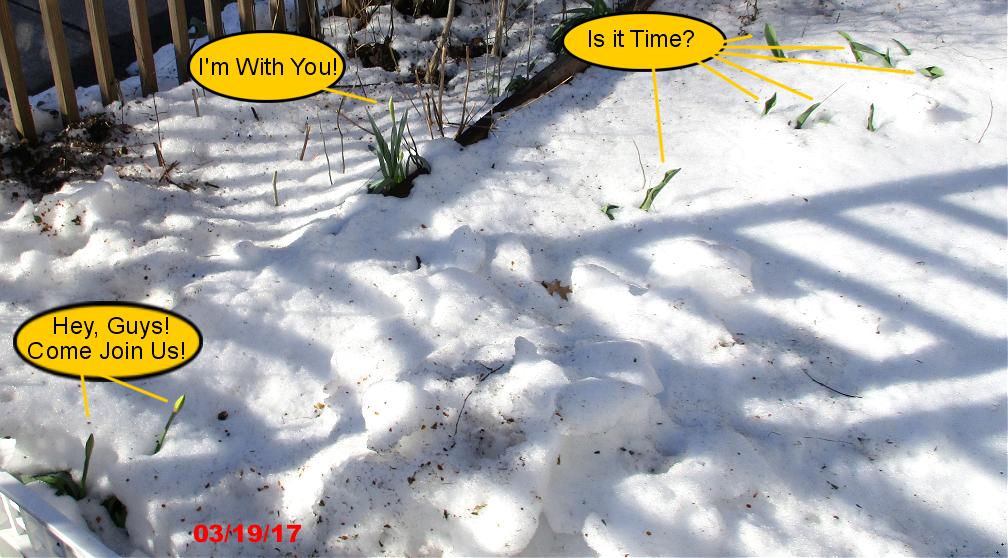 March 19th - A bright sunny day makes the snow melt away. More flower leaves begin to pop up above the receding snow.
March 20th- The First Day of Spring. Blooming is definitely about to happen to the daffodils.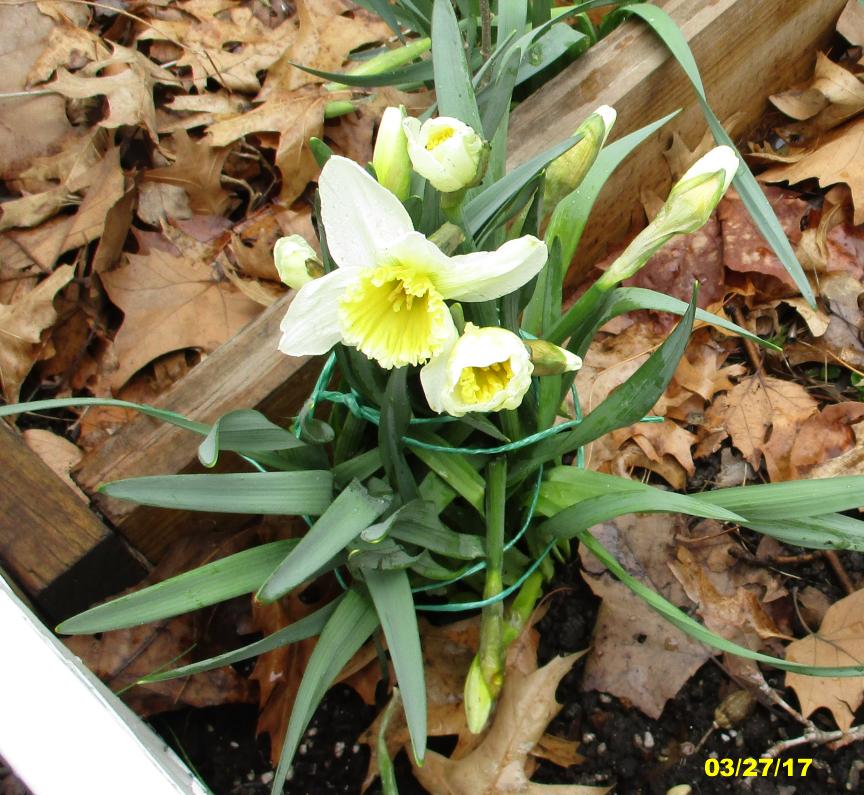 March 27th, the first daffodils finally bloom on Sanford Street. The stems need a little help in standing upright after all the cold temperatures and wind they have been through. They are lucky to still be blooming, and we are glad to help out where we can.

I will continue to record the arrival of flowers, fruits and berries as Spring continues...
If anyone else in East Orange wants to share their garden photos on this page as their gardens come to life during the Spring and Summer of 2017, please feel free to send them to me at jimgerrish@yahoo.com .