Summer Garden Photos for 2017
by Jim Gerrish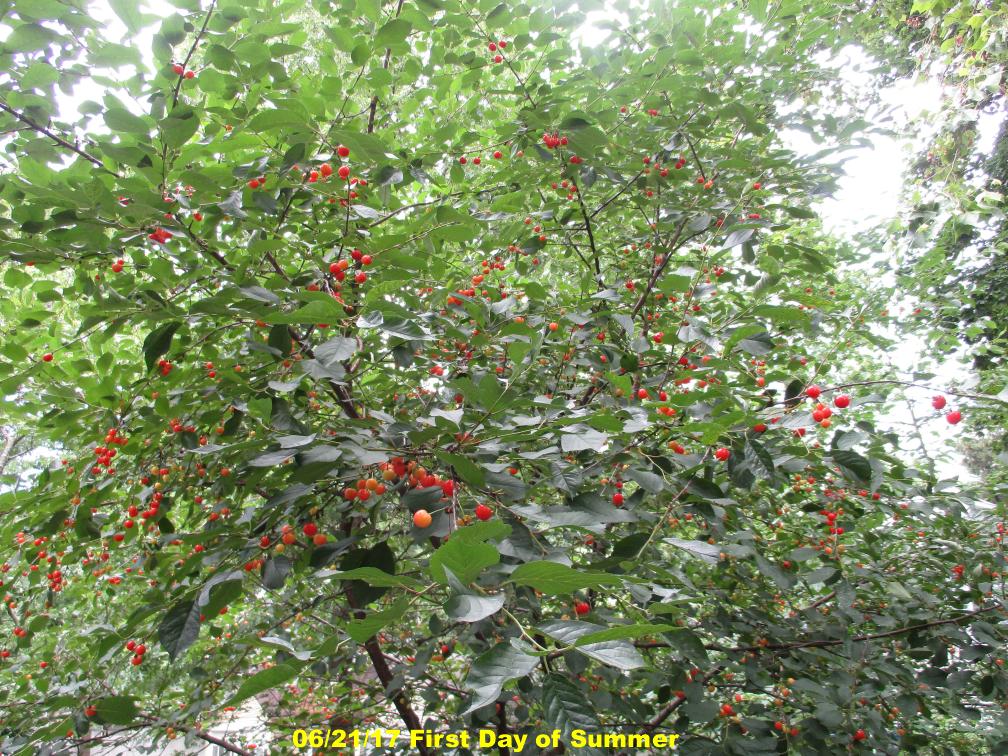 The warmth and rains of Spring give way to the fruits of summer. Cherry Blossoms are all right for the Park, but for REAL cherries that you can eat from the branch and make into pies, jellies and jams there's nothing like the REAL cherry trees of East Orange. This is one of them in my back yard. Today large numbers of the cherries are ripe enough for plucking using the Cherry Plucker I invented in May of 2013. I've had to rebuild it several times, but it still works well for those of us who don't dare climb ladders at our advanced age!
I always fly the Flag on the First Day of Summer. This year the porch display is largely made up of perrenial flowering plants; strawberries on the left and various bulbs and tubers in the hanging pots and on the right. The green branches on the far right belong to a cherry bush that has yet to produce its first crop of cherries, but may pop out with one or two just to show off. Next year it will be expected to compete with the cherries in the backyard. The front garden is beginning to blossom with lilies, like the orange Tiger Lily on the left, and more which will be appearing soon.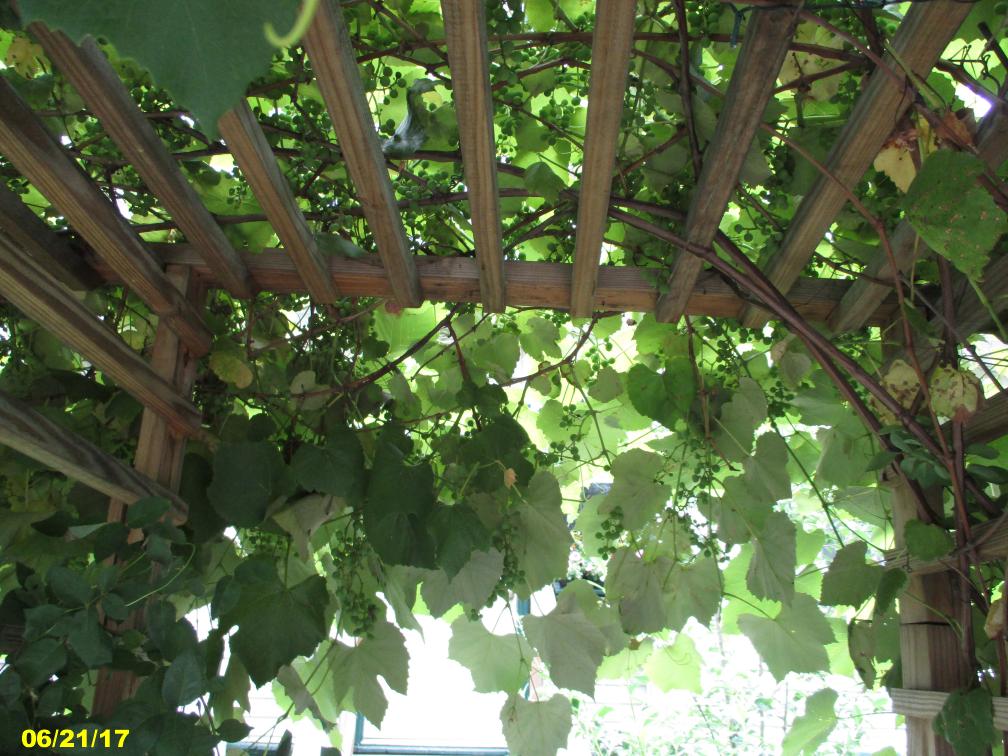 As you pass under the entrance trellis to the Garden, look up at the mouth-watering view of Concord Grapes that will be ready for eating perhaps sooner than we thought! This is what they looked like in May, barely visible.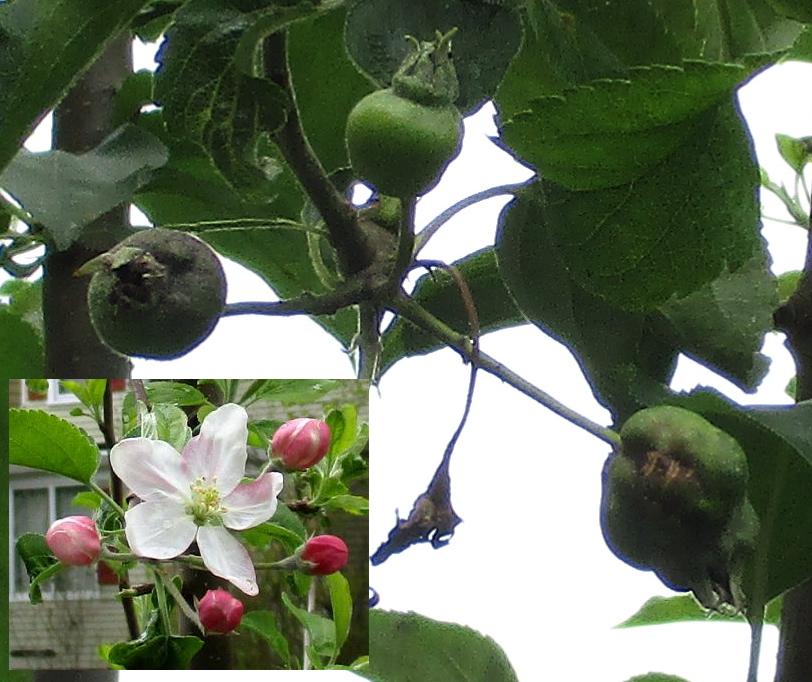 The Golden Apple Blossom that looked so promising last April looks a little dismal as it produces some lumpy fruit this summer, but the tree will teach us what care it needs to have next year for better fruit.
I will continue to record the arrival of flowers, fruits and berries as Summer continues...
If anyone else in East Orange wants to share their garden photos on this page as their gardens come to life during the Spring and Summer of 2017, please feel free to send them to me at jimgerrish@yahoo.com .