Winter Storm Niko "Bombards" East Orange
02/09/17
Editorial by Jim Gerrish - Photos by Samuel Myrtil Except Where Noted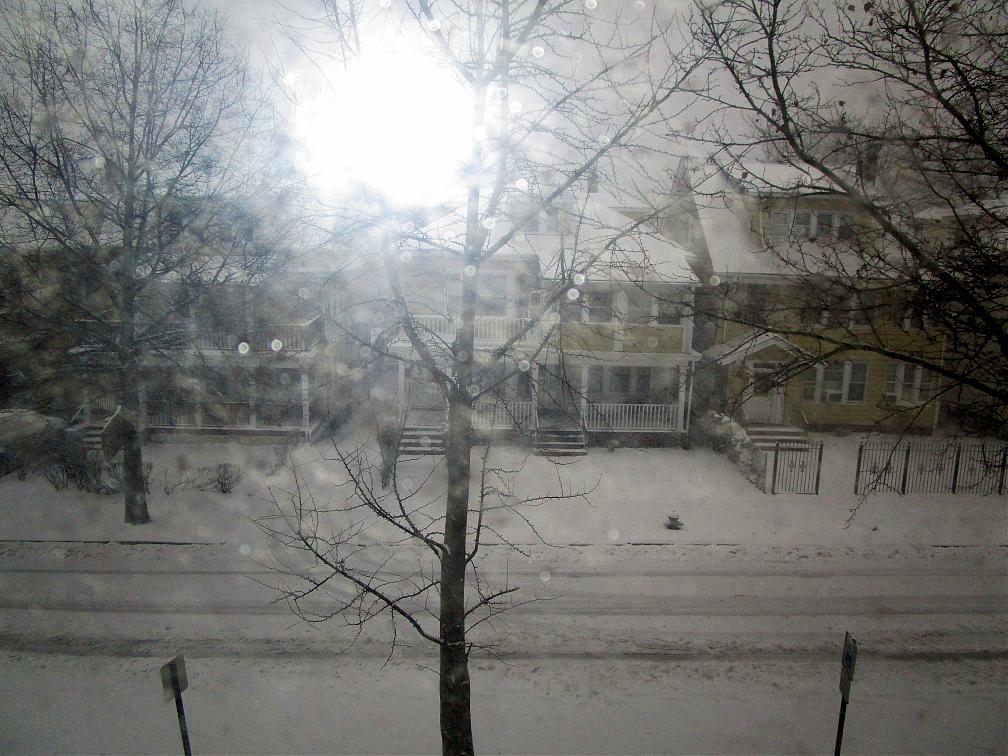 9:47 AM
This winter storm had been predicted for a week in advance. As it turned out, it was the most polite and good natured winter snow storm we have had in many a year. First of all,it was right on time. It started in East Orange, as predicted, at 6:00 AM. Our photographer, Samuel Myrtil, noticed that it was beginning to cover up the streets by 9:00 AM and took this photo shortly afterward from his front window on Arsdale Terrace. Since the storm was well "advertised", most East Orange residents followed the rules and kept their cars off the sides of the streets so the plows could get through.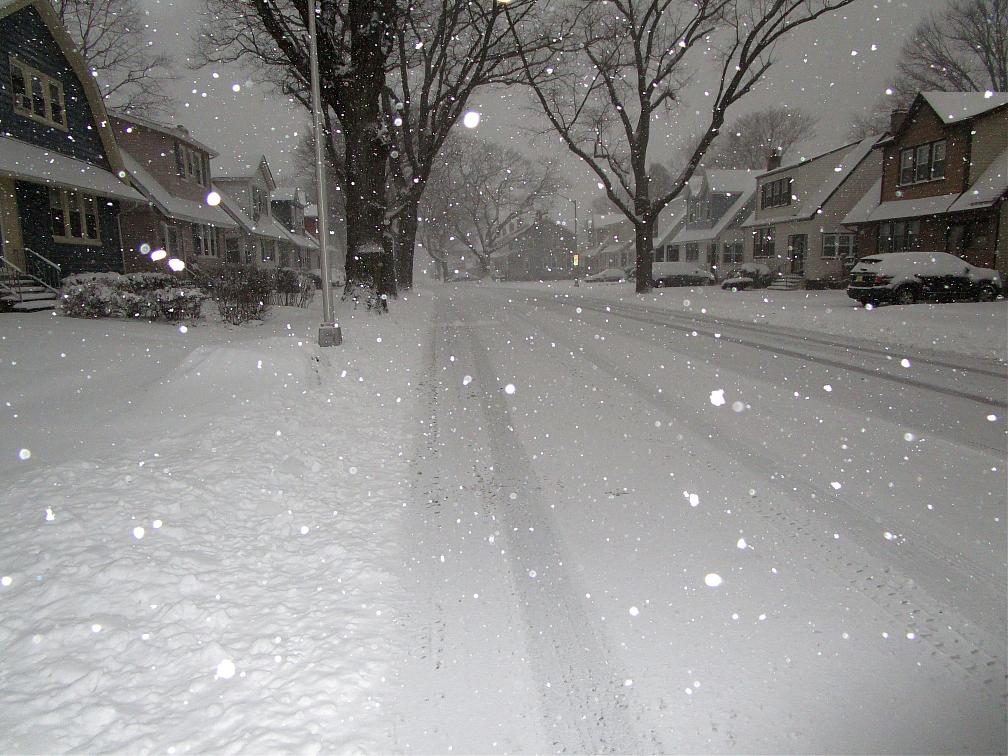 11:22 AM
By the time Samuel got bundled up and began his walking photo tour of the city, the snow had really begun to come down in huge flakes. This is Oak Street, heading towards Elmwood Park.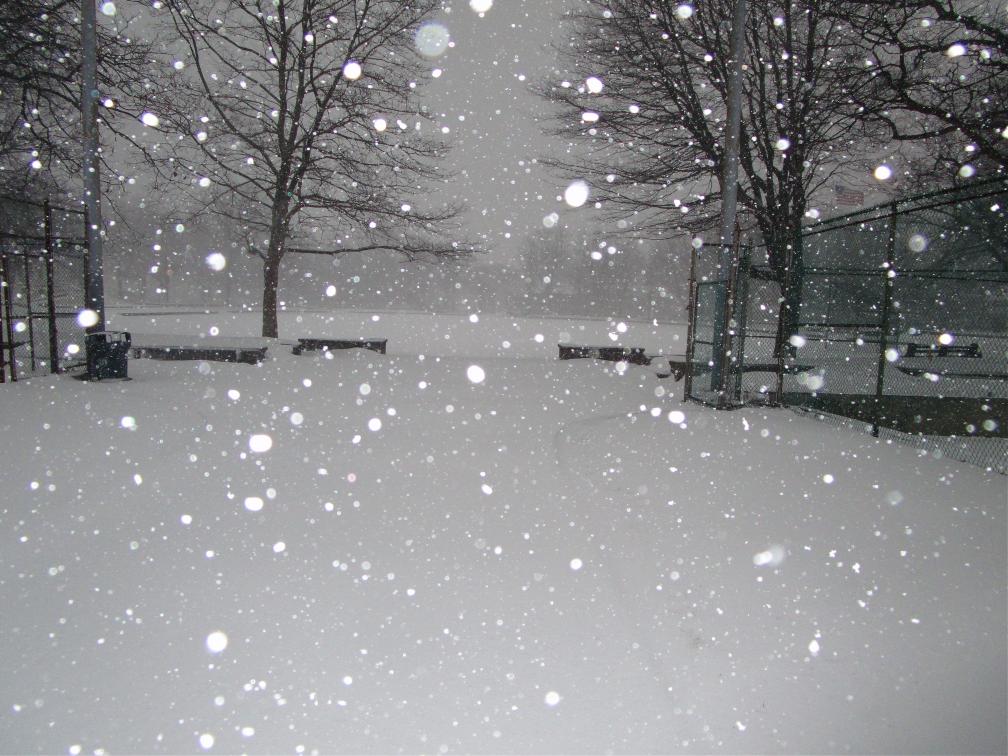 11:26 AM
The back entrance to Elmwood Park, from Oak Street. Where are all the kids?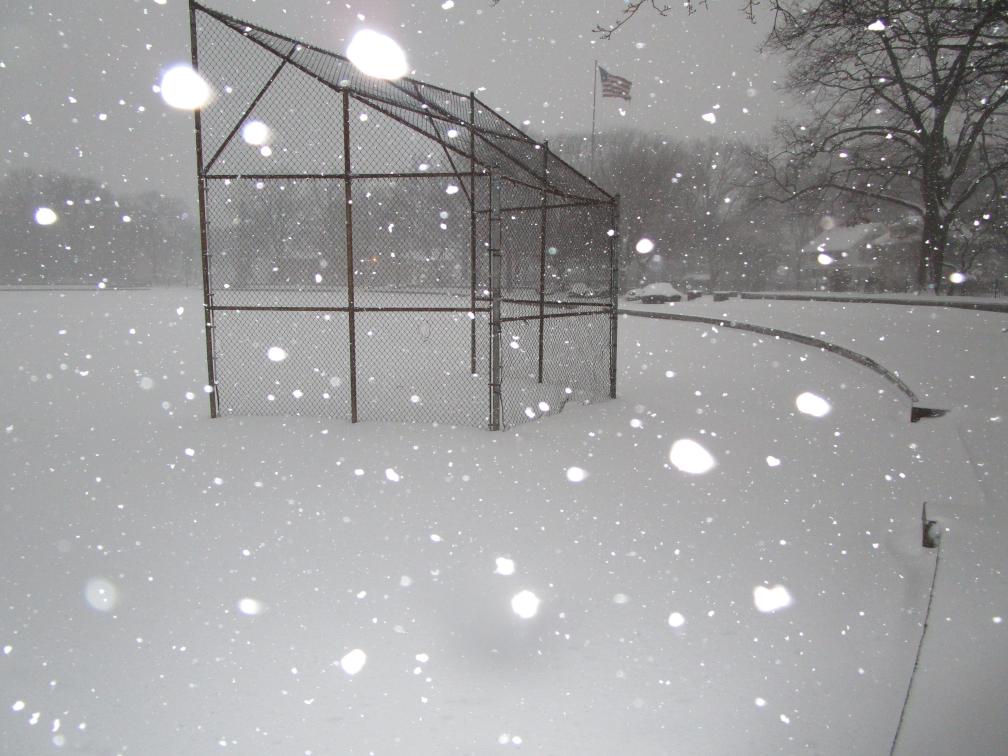 11:26 AM
Elmwood Park. Baseball has been cancelled for today!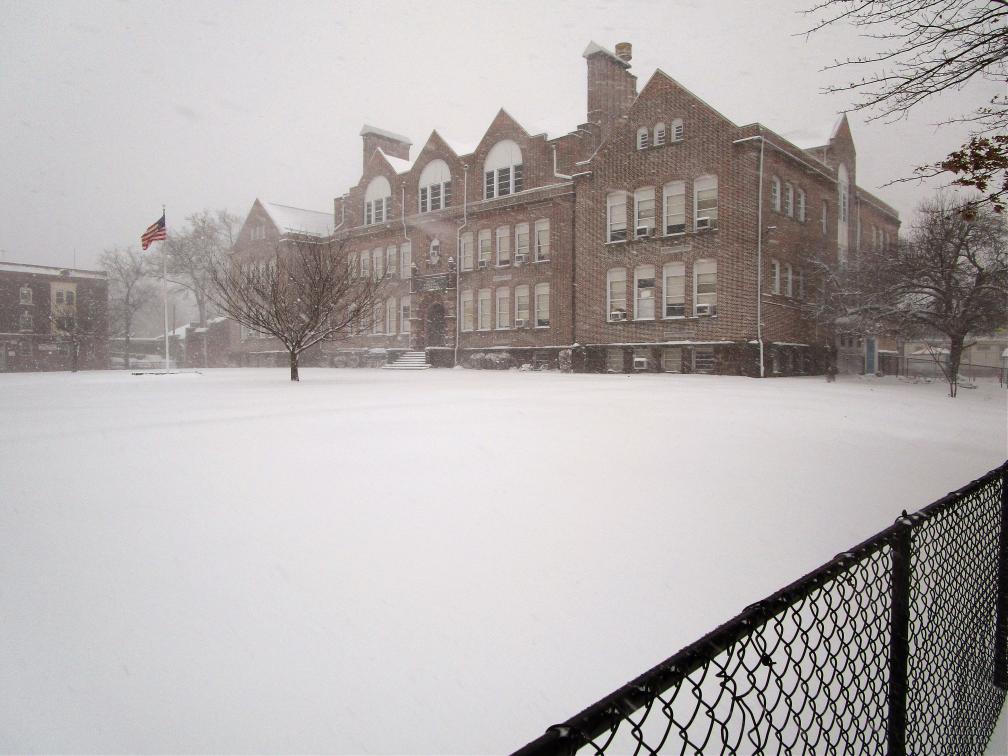 11:35 AM
Ecole T Louverture Elementary School, Central Avenue and South Arlington Avenue. No school today, kids!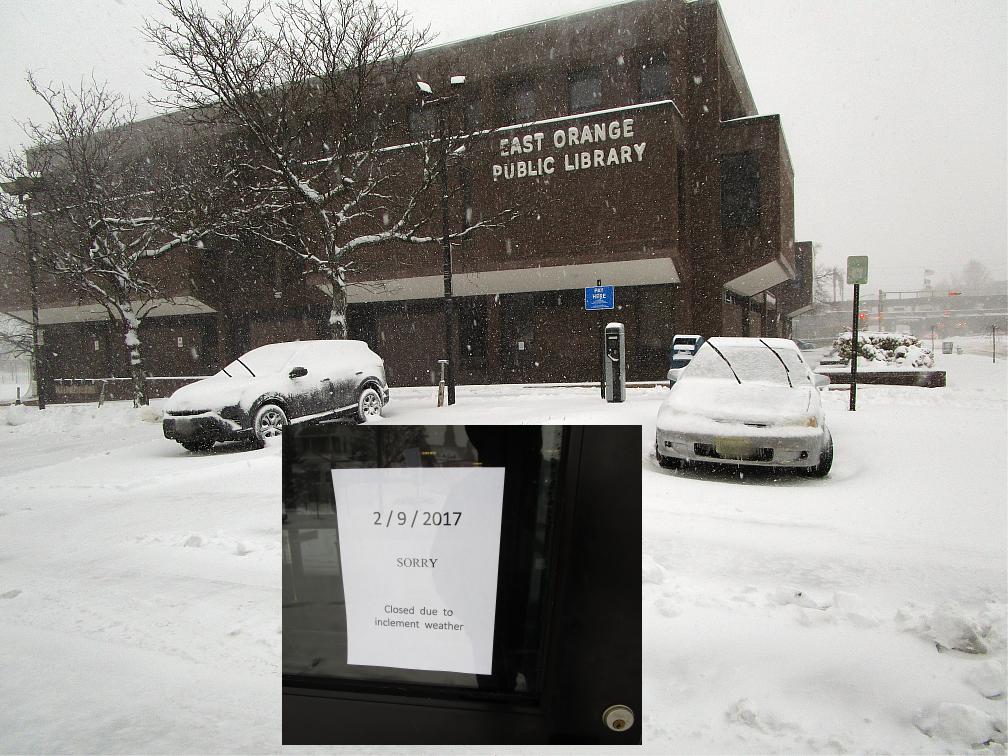 11:42 AM
East Orange Public Library at South Arlington Avenue and Freeway Drive East. Samuel was getting cold and hoped to warm up in the Library, which is supposed to be one of those Code Blue warming stations... but not today!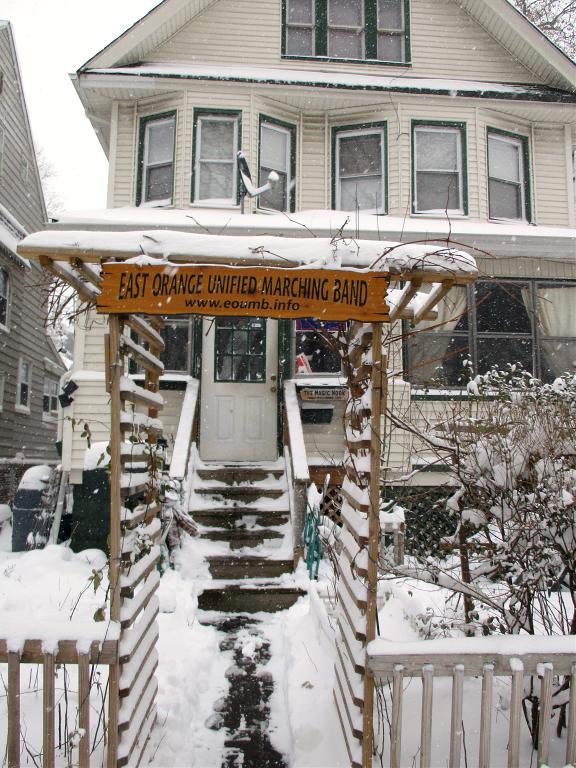 11:44 AM
Photo by Jim Gerrish
Home of the East Orange Unified Marching Band on Sanford Street. I made a first attempt to clear the steps and walkway, but the snow just kept covering it back up, so I waited until the storm had passed by shortly after 3 PM to really clear the sidewalk.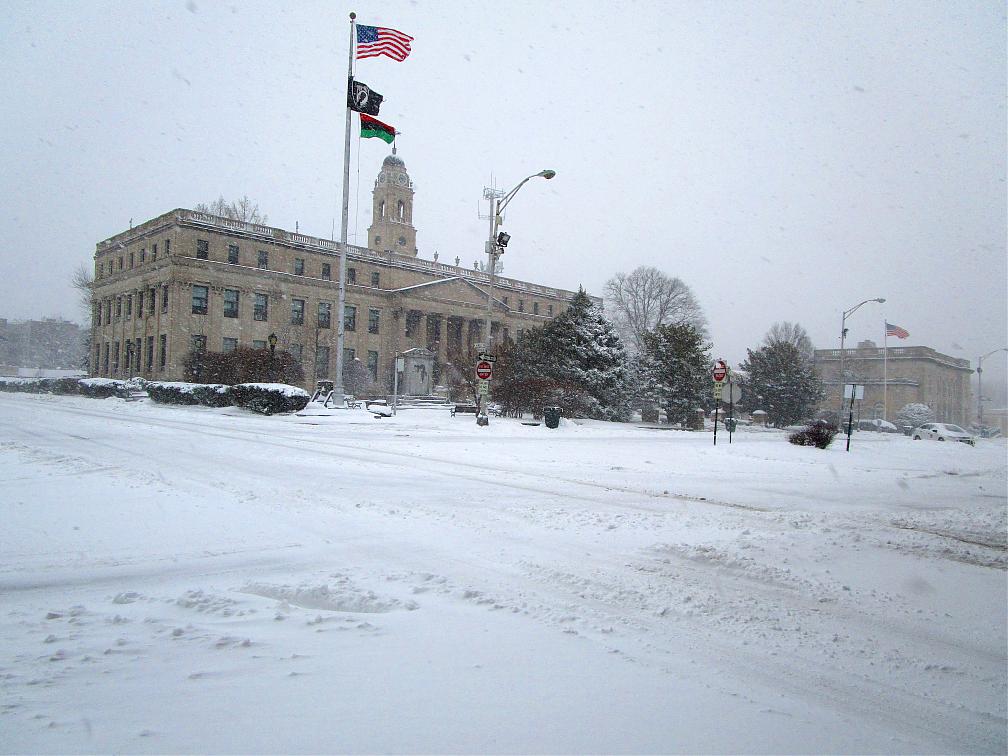 11:46 AM
City Hall at North Arlington Avenue and City Hall Plaza. At the second flag on the right is the East Orange Post Office. City Hall supposedly was open for business by 10:00 AM, but it sure looks deserted to me!
11:54 AM
Rowley park on North Arlington Avenue. No kids playing in the snow!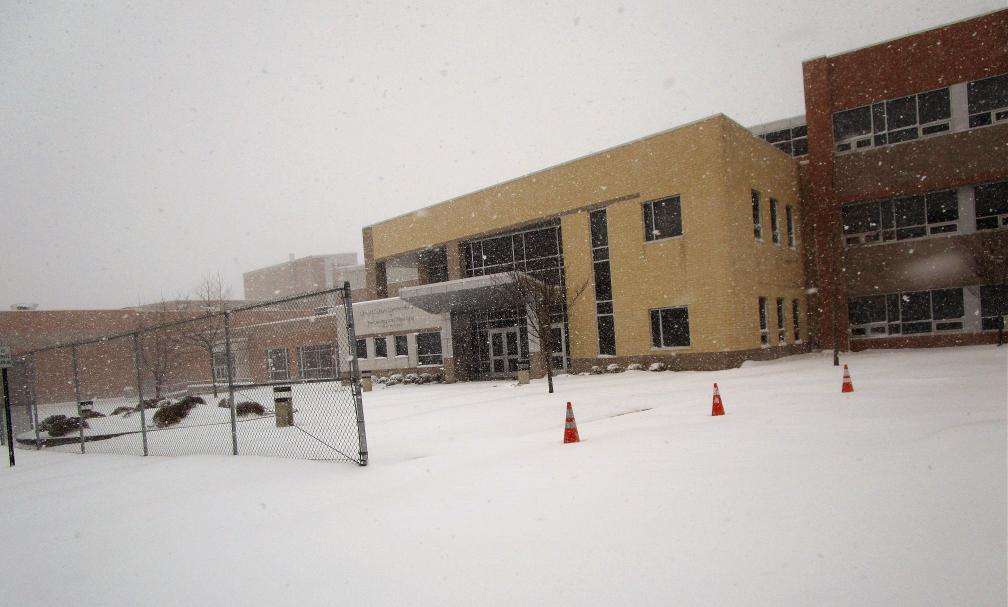 11:56 AM
Cicely Tyson Community School for the Performing and Fine Arts, on North Walnut Street. East Orange schools were closed today.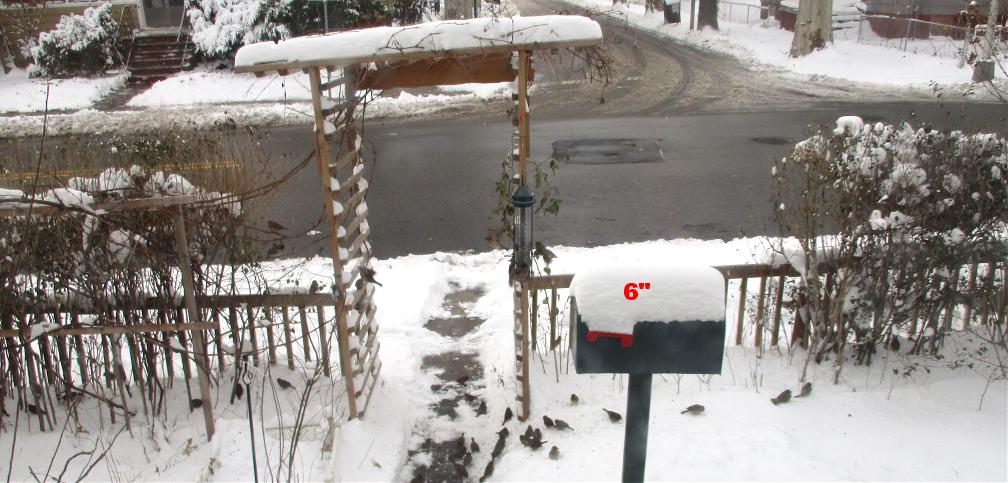 3:57 PM
Photo by Jim Gerrish
By this time, the snow was tapering off and the birds were gathered at the Bird Sanctuary (aka my front yard) where they can always find things to eat. My grapes have dried up like raisins and these are a special treat if you're a bird. I always measure the depth of the snow on top of my mailbox. It matches what the forecasters were saying we got in our area. Time to go and shovel off the front walk!
Contact with corrections or additional information for this page: jimgerrish@yahoo.com
© 2017, Jim Gerrish