Spring Garden Photos for 2018
by Jim Gerrish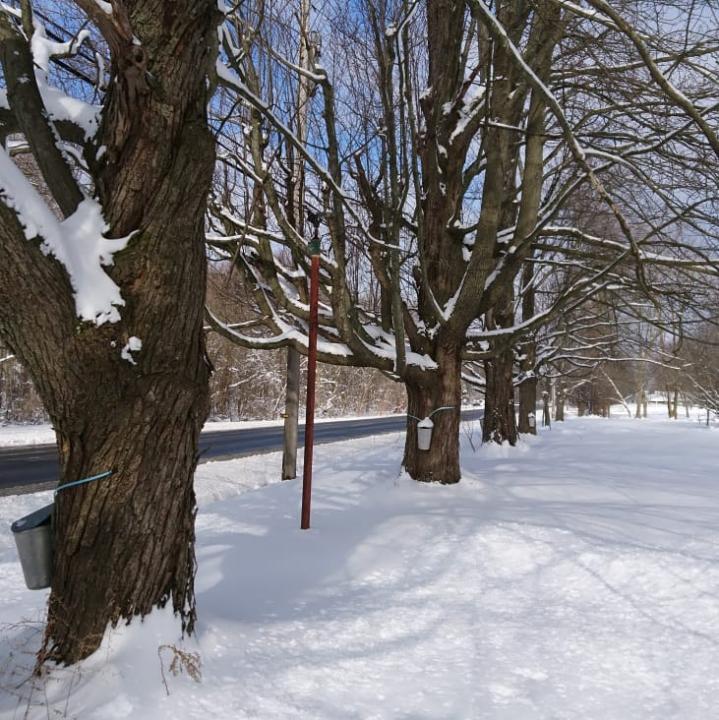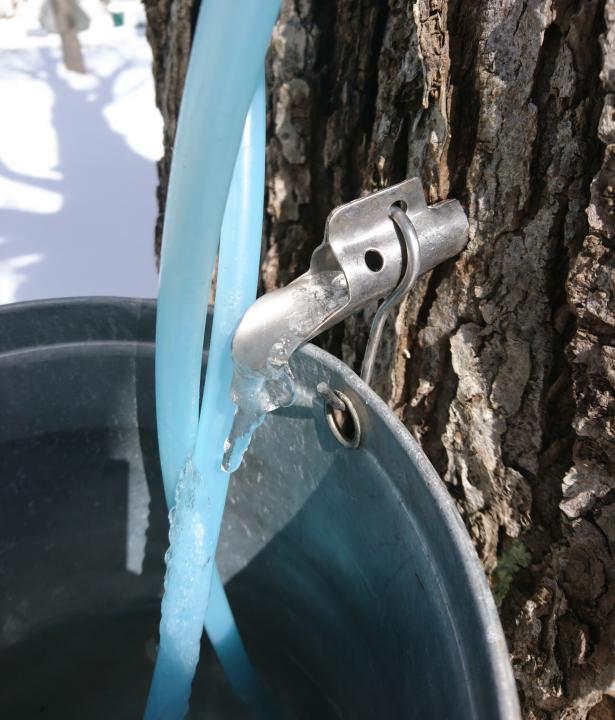 03/17/18 Members of my family, who live in northern New York, make use of the snow storms to keep their Sugar Maple trees producing sap that they then boil and evaporate into Maple Syrup. The photos were taken by my niece who will send us more so we can re-learn the old art and science that once flourished at the end of winter here in East Orange, on those streets that were lined with Sugar Maple trees as shown below in the 1909 Annual Report of the Shade Tree Commission.
03/16/18 Chilly Temperatures Push Back Cherry Blossom Blooming Dates to 03/27 or more. That explains why the crocuses have not yet blossomed in East Orange this year. But what is bad news for the Cherry Trees and Spring bulbs, is good news for those up north of us, like my niece and her family who live in upper New York State, where they are just beginning to harvest sap from their Sugar Maple trees and boil it down to make Maple Syrup. At one time, large numbers of the shade trees in East Orange were Sugar Maples, and some still remain, but the art and science of tapping the trees for their syrup has been all but forgotten.

03/13/18 - Winter Storm Skylar is phasing out Winter and ushering in Spring. The light snow isn't sticking to the paved areas and just provides a light dusting on the places where snow from the previous Winter Storm Quinn still lingers. By 2:00 PM, the snow had stopped falling and it mostly melted away by then. There are still no crocuses in bloom but daffodil buds can be seen forming on stems in the garden.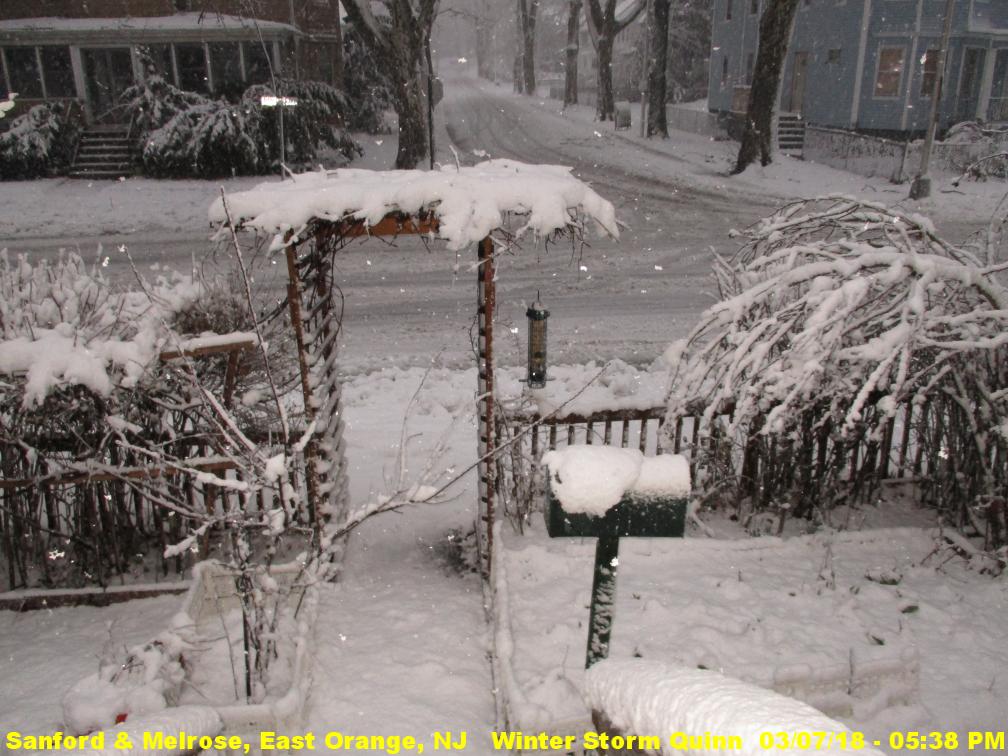 03/07/18 - 5:38 PM The heavy snow is going to break a lot of tree branches. Notice the way the slender trees are bowing under the weight. I should have done more pruning. Oh, well! Nature is going to do it for me.
03/07/18 We had Winter Storm Riley passing through on March 1st - 2nd without much effect, and now Winter Storm Quinn is dumping a load of snow on East Orange on March 7th. The garden will be covered, but only for a short time, so Spring won't be delayed very long by Mother Nature. Tulips, Daffodils and Crocuses are used to it.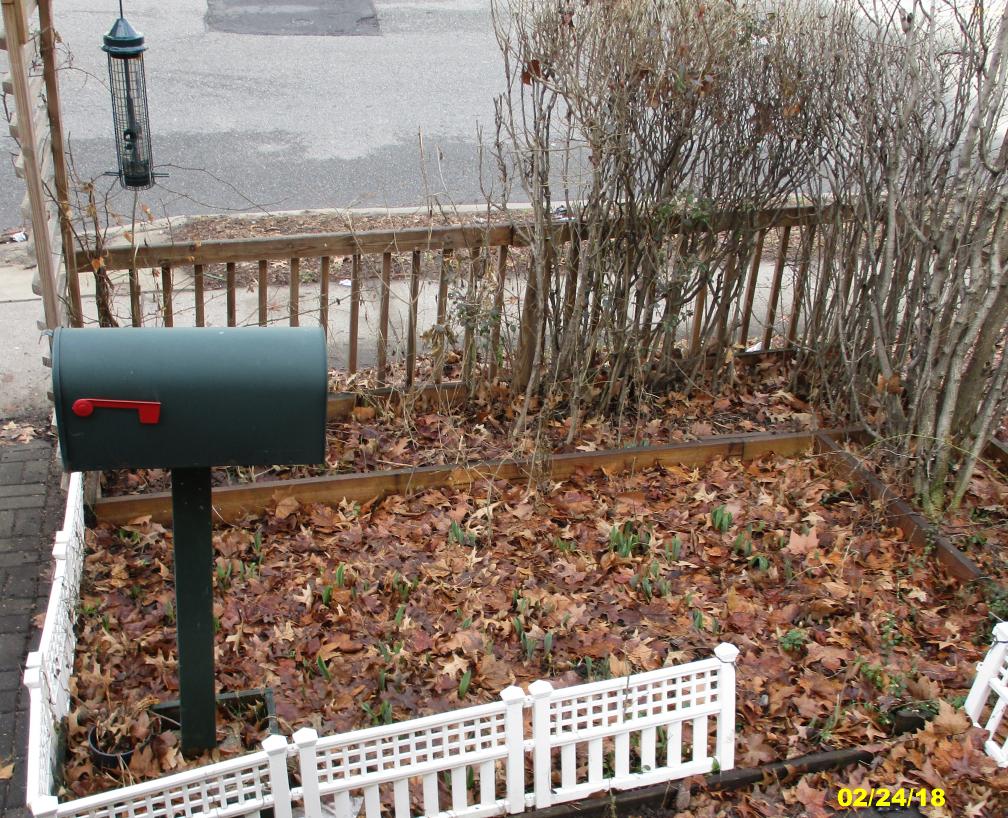 02/24/18 - The warmth of Spring 2018 arrived early again this year. On February 24th, shortly after Winter Storm Noah last weekend, it was warm enough for the tulips and daffodils to begin poking green sprouts up above the protective blanket of autumn leaves in my front yard garden in East Orange. As usual, the brown autumn leaves will remain in place until we are sure that there will be no more frosts this Spring, then they will be gently raked away from the growing plants that are waiting just beneath them.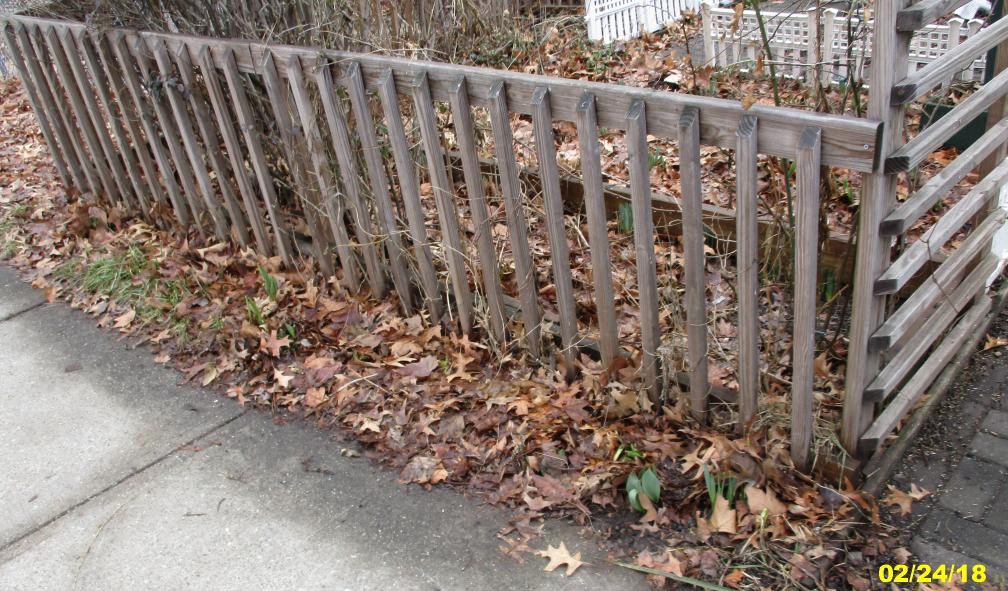 Some of the street flowers will need to be replaced owing to an "attack" by a weed whacker last year, and the usual inconsiderate flower pluckers who pass by. But the ones they missed are still in hiding and ready to appear on a schedule of their own.
The first flowers to appear are usually the purple crocuses. Last year, the crocuses arrived on March 2nd, surrounded by still developing tulips.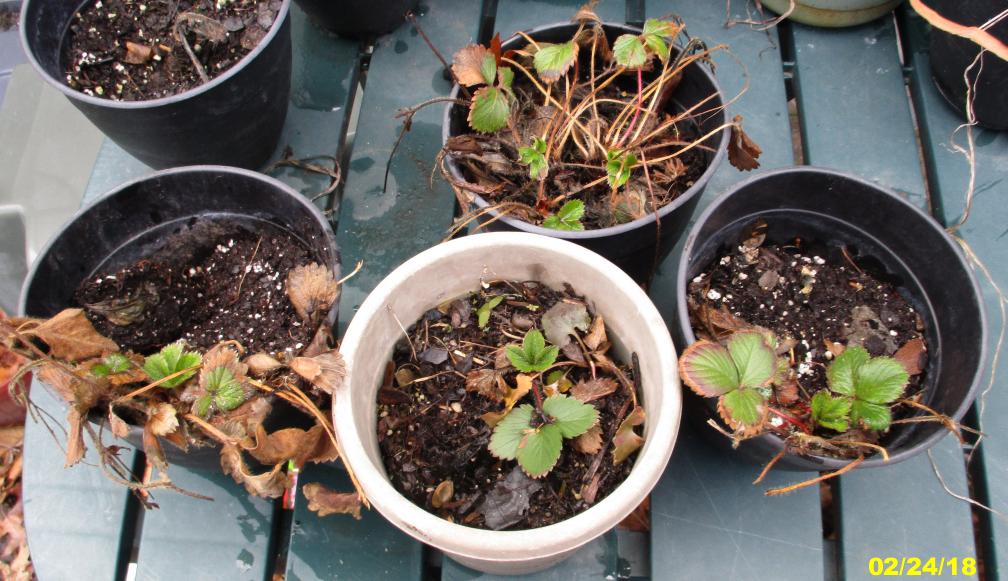 The first fruits are the strawberries, having survived the winter in pots buried under piles of leaves. They are already showing signs of new life and just need a bit of pruning, a little fertilizer, and some loving care to start producing the first berries.
I will continue to record the arrival of flowers, fruits and berries as Spring continues...
This year Earth Day will be celebrated on April 22nd, followed by Arbor Day on April 27th.
Previous Arbor Day Photos -2017 - 2016 - 2015 - 2014

If anyone else in East Orange wants to share their garden photos on this page as their gardens come to life during the Spring and Summer of 2018, please feel free to send them to me at jimgerrish@yahoo.com .