Rowley Park Re-Opening

Because of the snowstorm on 10/29/11, The Grand Re-opening of Rowley Park had been postponed to Saturday, November 5th, 2011. Today it is a beautiful sunny day and already the neighborhood kids have been exploring the new attractions of this restored city playground. Click HERE for a history of the park and to see what it looked like just a few short months ago.
Besides the usual playground attractions, this park now has some new climbing structures and a spinner that is bound to become a new favorite.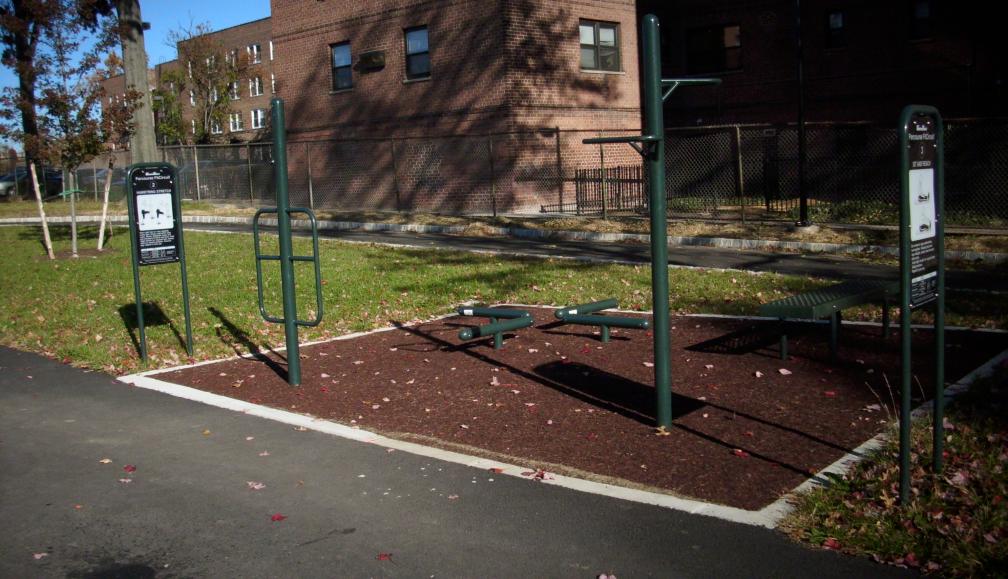 At various points around the running track, exercise stations have been set up, along with instructions for getting the most out of each work-out at that station.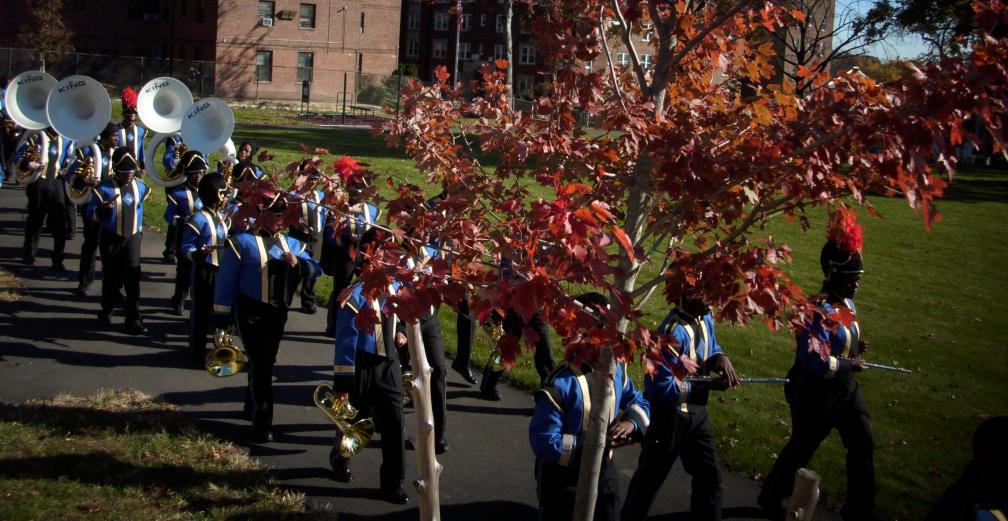 The East Orange Unified Marching Band has a different use for the track and the field. They were scheduled to participate in the Grand Re-opening of the Park, but they also had a football game scheduled for today, so they hurried over to the park before it was time for the buses to take them to Sparta for the game with Pope John XXIII High School. They drew quite a crowd as they rehearsed their band show for the game on the field at Rowley Park, so they got to participate in the Re-opening after all!

You can expect to see the Band frequently practicing on the park's large football size field since adjacent Cicely Tyson High School doesn't have a field big enough for the entire band which now has more than 100 members.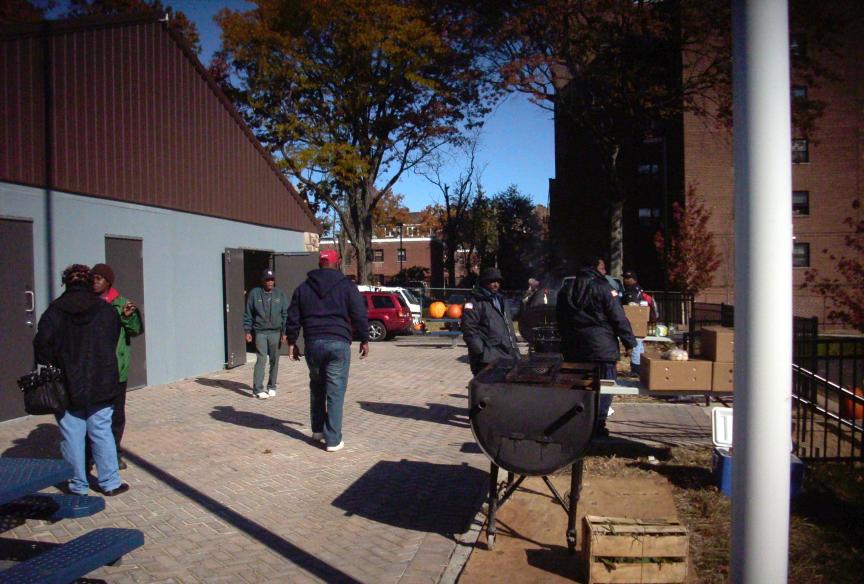 The crew from City Hall is still setting up for the big celebration as the Band returns to CTS to catch their buses to the game, but they will be back and so will our Band Parent Association photographers. In the meantime, other photographers from city hall and the news media have arrived and if they make their photographs available on-line, we will provide a link to them so you can see this historic event as it happened today.
© 2011, James Gerrish and Frederick Goode, Temporary Custodians