Photo by Elijah Goode
Foreground, L-R: Todd Doan, Jacqueline Saez, Frederick Goode
Talented Teacher and Musician Passes Away
By EOUMB Director Frederick Goode
07/31/17
Today at 12:05 PM, Todd Doan passed away.
It was difficult to find him in the photos on the EOUMB website because he is almost always moving to get the job done. Never have I met a more dedicated man in my life. He was so passionate about music and the children in East Orange. He was an asset to the band and often stretched himself thin between his job and his family. It was clear that his family came first, and then there was the band.
He went with us on trips to Atlanta GA, for National Competitions, Washington DC, for Band Battles, Paul Robson stadium for football games, and spent countless hours in practice, helping us to perfect music that will be a lasting memory for so many of our EOUMB family.
Our thoughts and prayers go out to his family; he will be dearly missed.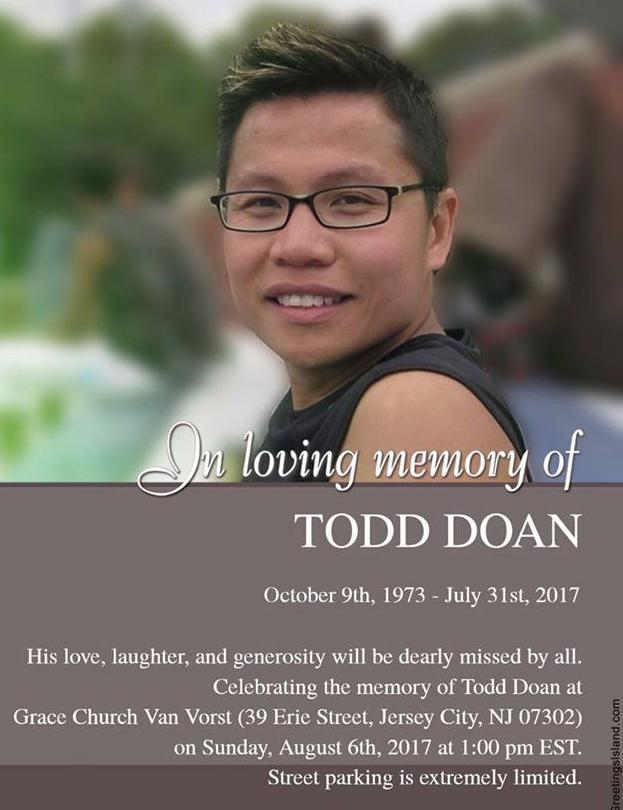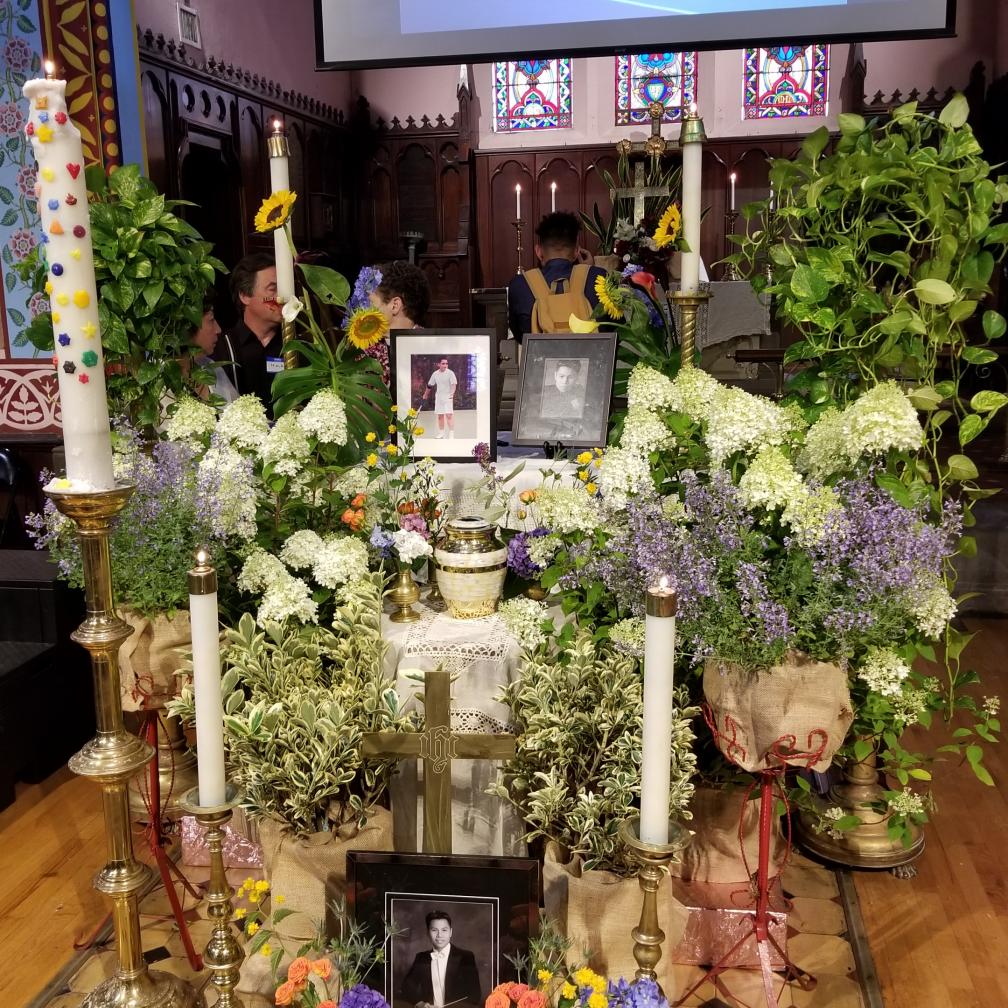 08/06/17
Mr. Doan was a teacher of instrumental music at Cicely L. Tyson Elementary with emphasis on woodwind, brass and percussion instruments. Prior to teaching in East Orange, Mr. Doan taught at Speedway School in Newark, NJ, Orange Avenue School in Cranford, NJ and at Winter Park High School in Orlando, FL. His orchestras and bands have consistently received superior ratings at the district and state festivals. Mr. Doan was chosen to represent Newark as Teacher of the Year in 2010 and was a finalist in Essex County. In 2005, he guest-conducted the Central Jersey Intermediate Region II Orchestra. In addition to his teaching commitment, he was also the Conductor for the Norwalk Youth Symphony's Philharmonia Orchestra in Connecticut, the InterSchool Orchestra of New York, the New Jersey Youth Symphony and the Florida Symphony Youth Orchestra. Professionally, Mr. Doan was an active member of the American Symphony Orchestra League, where he was selected as participant in the Donald Thulean Conducting Workshop in Atlanta, GA in 2004. Mr. Doan held degrees in Music Education and Orchestral Conducting from the University of South Florida with a performance concentration on both oboe and viola. He was a much valued volunteer member of the East Orange Unified Marching Band (EOUMB) as the many photos on this Web page demonstrate. He was born in Vietnam, but was raised in Tampa, Florida and resided most recently in Jersey City, where he passed away from liver cancer on July 31st, 2017.
Photo by Nigel Colter

L-R: Jacqueline Saez, Frederick Goode, Natalie Tomlinson, Makeda Morgan, Todd Doan

Photo from Corey Schwartz
Group Events Specialist
Prudential Center and New Jersey Devils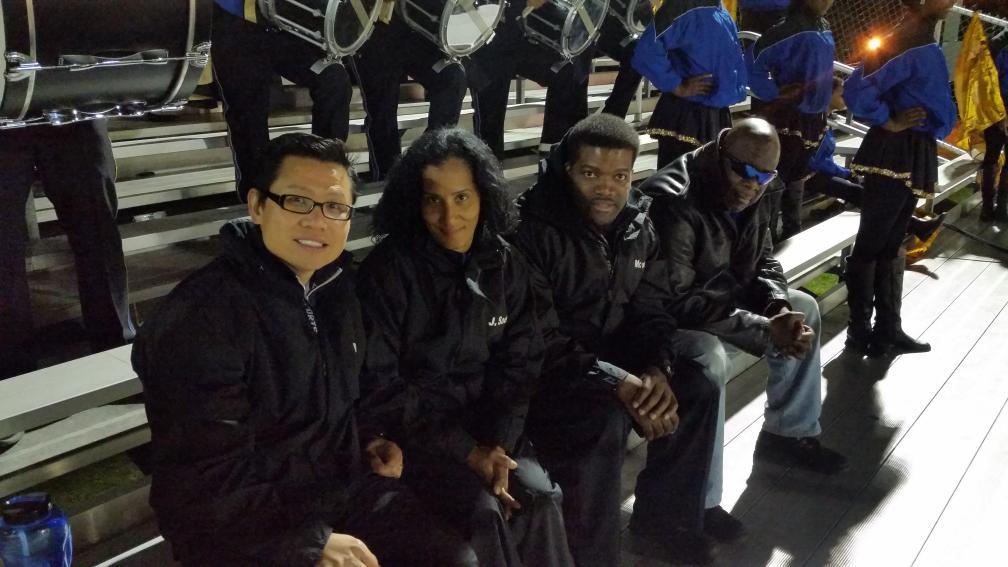 Photo by Al-quadir Marsh
Band Staff (L-R): Mr. Todd Doan, Ms Jacqueline Saez, Mr. Frederick Goode, Mr. Rahsheem Franklin
Photo by Elijah Goode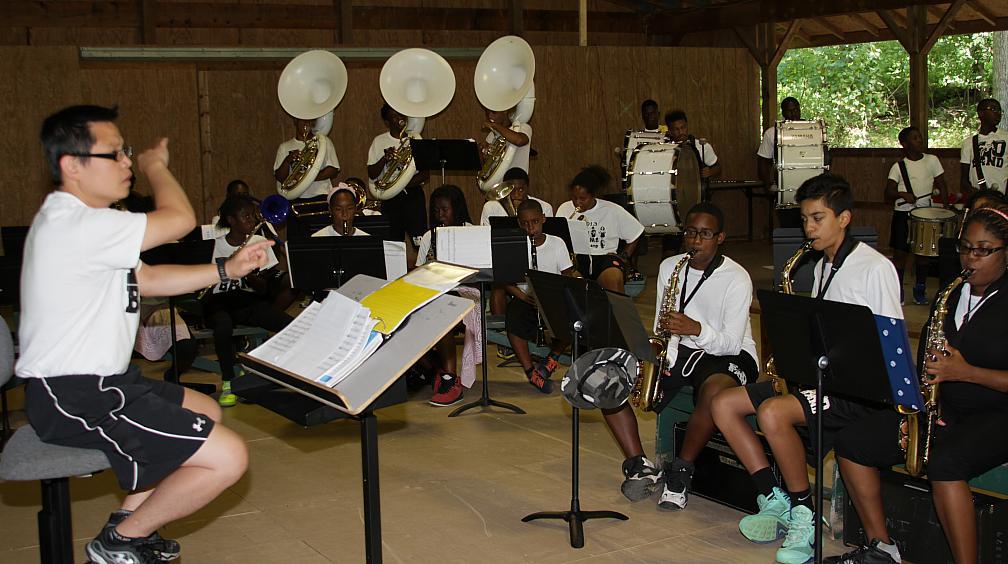 Photo by Elijah Goode
To be continued... More Photo Memories Coming...