Vincent Potuto ( 1951 - 2014)
Students and Faculty of Both Cicely Tyson High School in East Orange and Bloomfield College Celebrate the Life of Teacher Vincent Potuto, who Passed On, Valentine's Day, 02/14/2014. A Memorial Service was held on Wednesday, February 26, at 11:00 AM at the New Hope Baptist Church of East Orange, 144 Norman St., East Orange. Frederick Goode worked with friends and family to produce a memorial booklet that was used at the service:
The internment was at the Buena Vista Cemetary in Brodheadsville, PA.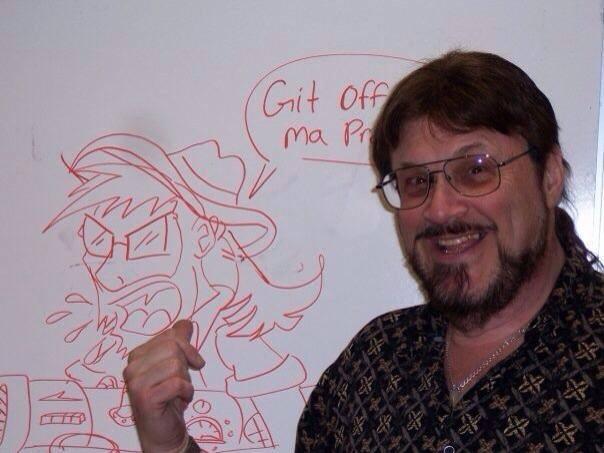 Vincent M. Potuto, 62, of Boonton New Jersey, born to Vincent Sr. and Dorothy Potuto on August 17, 1951 in Jersey City, New Jersey, passed away on Friday, February 14, 2014 at St. Clare's Hospital in Denville, New Jersey after suffering a massive heart attack at his home in Boonton, New Jersey. Vincent is survived by his Aunt Joyce Parsi and several cousins. He is also survived by his fiancÚ Stephanie Oliver, stepdaughters Brittany Oliver and Kenyetta Jones-Baskervill and grand-daughter Madison Ruffin.

He attended Pequannock High School and graduated in 1969. He attended Jersey City State College and received his degree in Music Performance and Education in 1973. Vinny had a passion for music - forming the group "The Kittyhawks" with whom he performed as the lead drummer in local venues. His second passion was art, attending the Parsons School of Design where his artistic talent led him to study animation under one of Walt Disney's original animators, Mr. M.H. Neil.

Vincent Potuto leaves a legacy of integrity and outstanding instruction to all those students who had the blessing of being taught by him. Those students include members of The Cliffford J. Scott Marching Band, The East Orange High School Animation Program, The Vernon L. Davey Band, The Cicely L. Tyson Community School of Performing and Fine Arts Animation Department and The Bloomfield College Animation Department. He will forever live in the hearts of his family, his colleagues and his dear friends.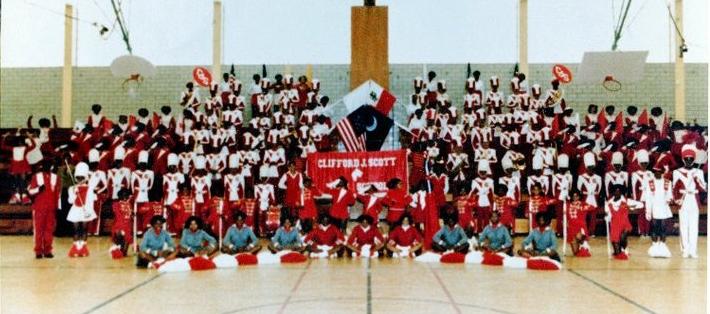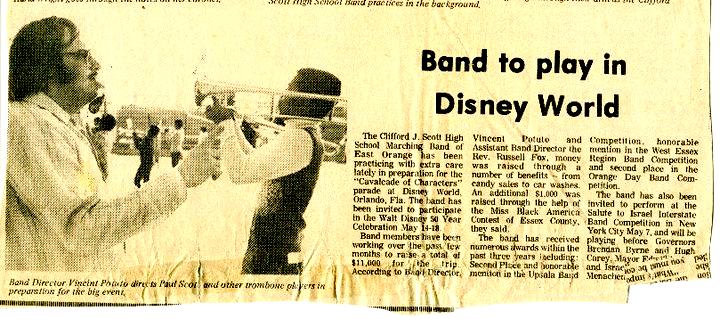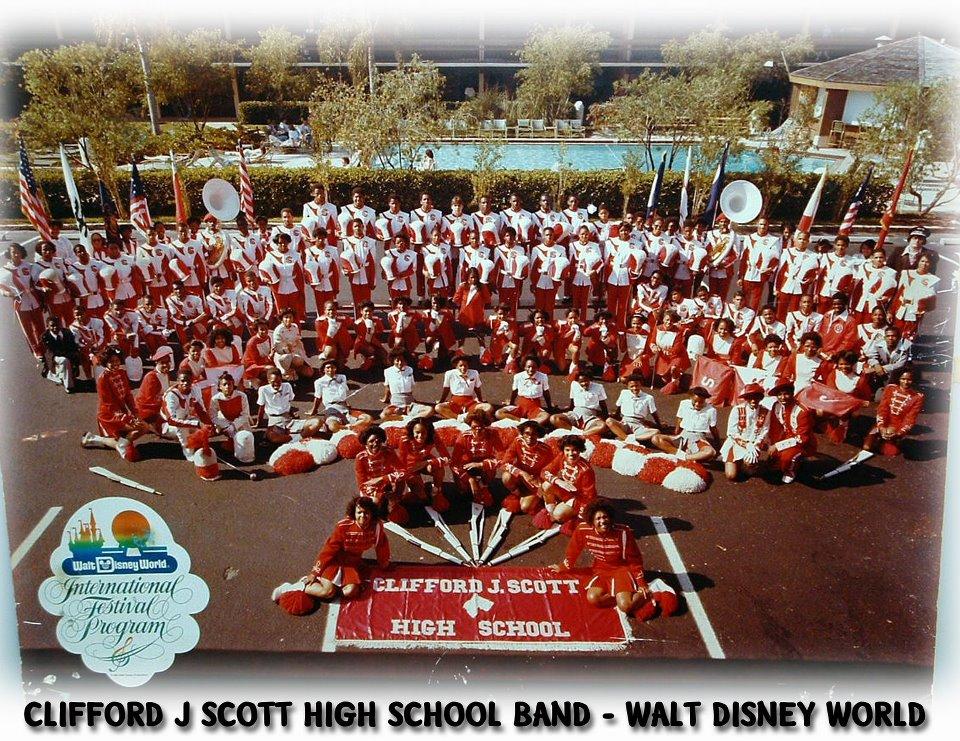 From Vinny's FaceBook Page: "Always my favorite pic - if I remember - we just got off the 22 hour bus trip - 3 buses - got the keys to the rooms - we cleaned up and took this pic outside the hotel - it was hot on the ground - then off to perform at Walt Disney World..."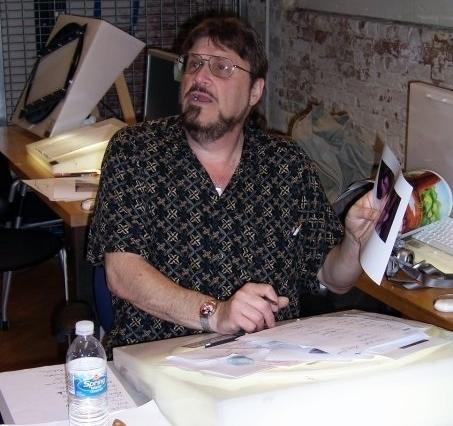 A Winter Tale from vincent potuto on Vimeo.
Uploaded to Vimeo in January, 2014. Vinny was very proud of his students: "Congrats to my 5 senior animation students! - Niajia Belton - Kamari Moore - Tatyana Crute - Tyzion Jackson - David Gyambrah. Chosen to be screened at the Twelfth Annual Garden State Film Festival in Atlantic City, New Jersey, April 3-April 6th, 2014. Chosen to be screened at the San Luis Obispo International Film Festival in California."
Tribute to Vincent Potuto posted on YouTube by Todd Shelton
---
3/3/14 - Just thought I'd make a "higher quality" contribution to the page. I digitally painted this tribute to Mr. Potuto but without earlier notice the family decided to use the lower quality portrait they found on Facebook. This attached file is the PNG (higher quality) version of the portrait with my signature and logo on it. They requested this version and were supposed to use it but I guess the booklets were printed before I could send it. You can put this one up if you like. Thanks.

- Sierra Roberson
---
If any family, friends, students or faculty want to share information, photos or memories of Vinny to celebrate his life, you can e-mail them to

[email protected]

and we will see that they get added to this page.