1875
May 12, 1875 — 130 members of the original Brick Church broke away in 1875 and established the Dutch Reformed Church on the corner of what was then called Main Street and Halsted Street. It was nicknamed "The Brownstone."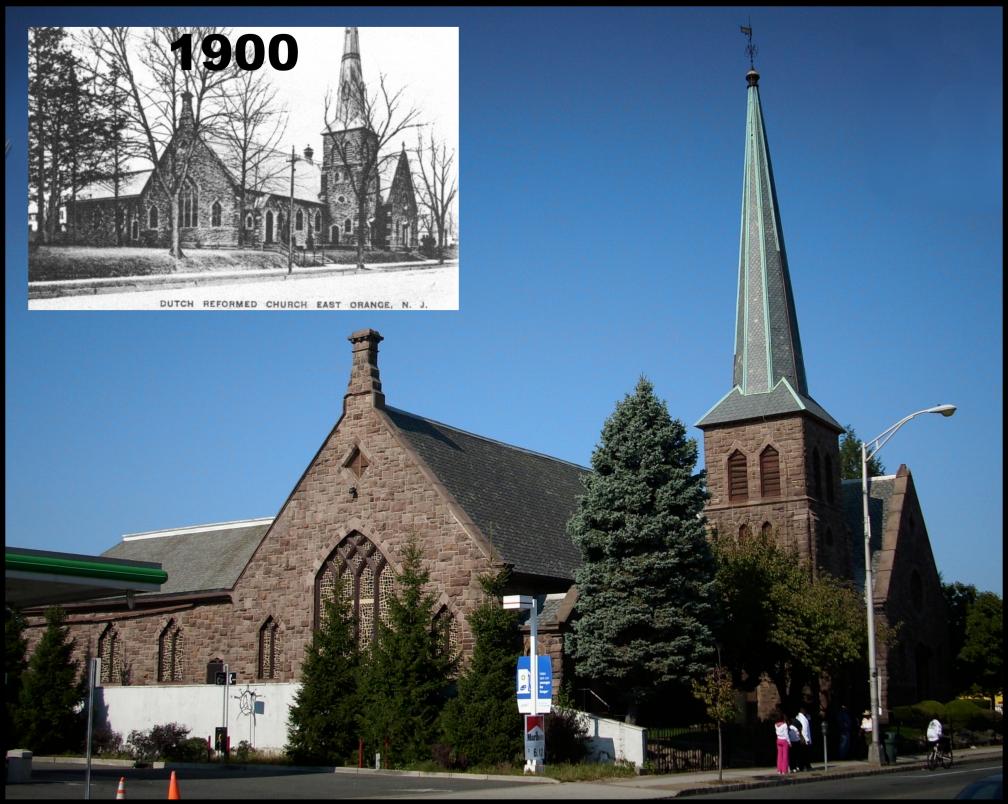 Original Name: First Dutch Reformed Church (The Brownstone Church) ,1875
Today: Faith Temple O.F.W. Baptist
Location: Corner of Martin Luther King, Jr. Blvd. and Halsted Street.
It was founded as a result of a difference of opinion between the pastor of the Brick Presbyterian Church and other church members and officers. Dr. George S. Bishop and 130 members of Brick Presbyterian constructed this new ediface for $30,000, and moved in on May 12, 1875.