NE1- 065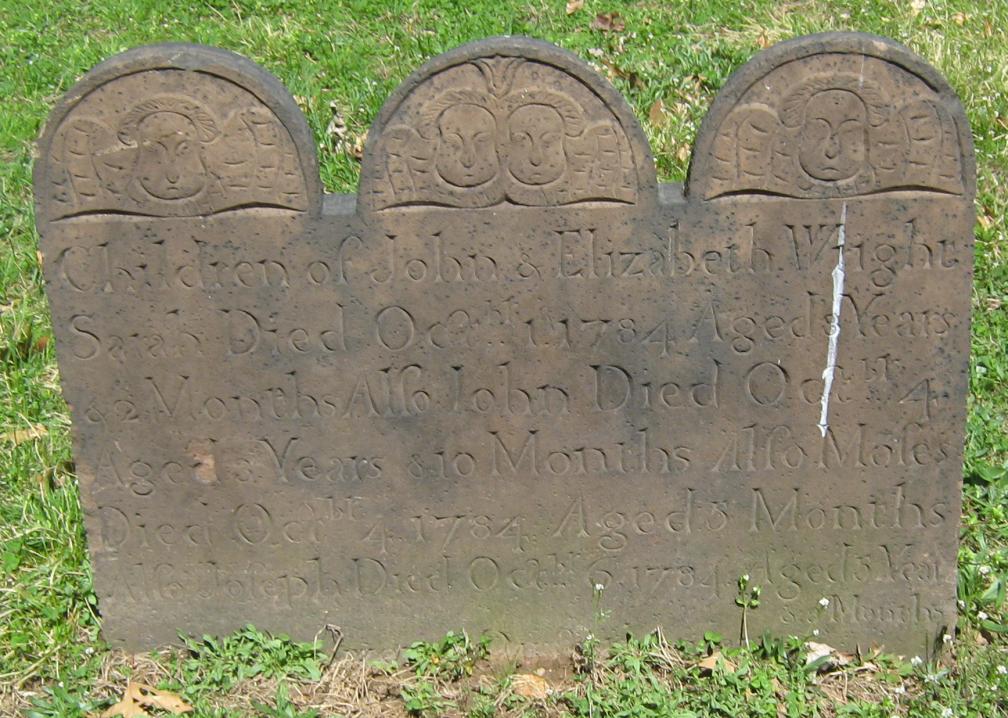 This sandstone headstone is inscribed:
Children of John & Elizabeth Wright.
Sarah died October 1st 1784. Aged 8 Years
& 2 Months. Also John Died October 4th
Aged 3 Years & 10 Months. Also Moses
Died October 4th, 1784 Aged 5 Months.
Also Joseph Died October 6th 1784, Aged 5 Years
& 8 Months.
Lovely thou wert, Dust thou art
Its all here remains of thee
All we shall shortly be.
Page 132 of
Inscriptions from Monumental Stones in the Public Cemetery at Orange, formerly Orangeville, 1847 Volume 2
This is a handwritten book from the Archives at First Presbyterian Church in Orange, NJ.