Veterans Day, 11/11/16
Photographed and Reported by Jim Gerrish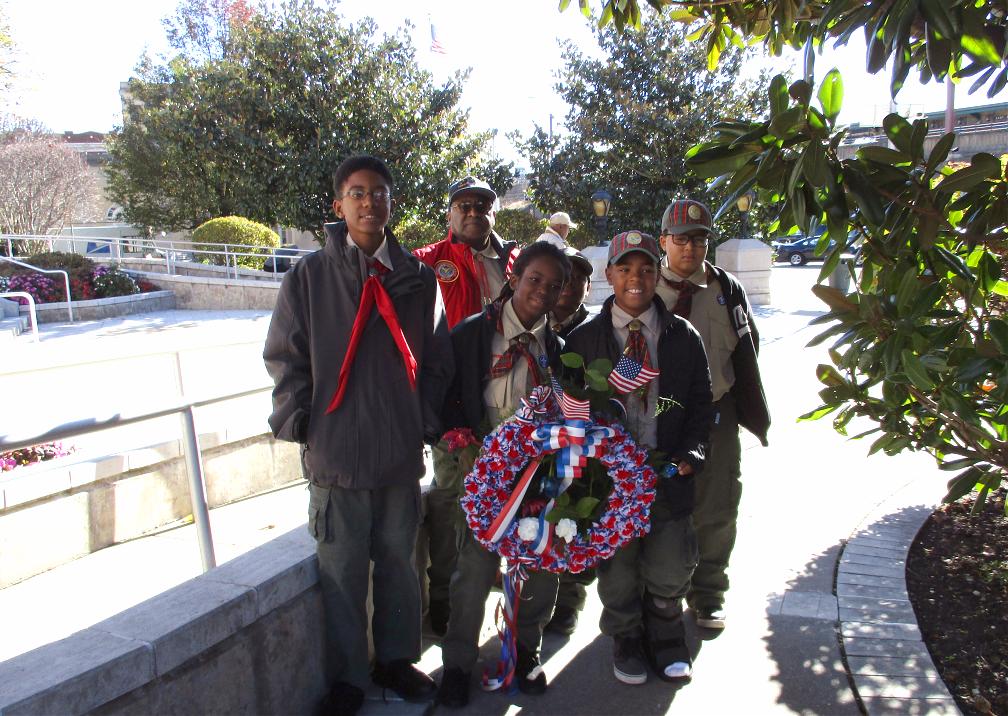 The boy scouts were ready to bring in the wreath when I arrived at the Veterans' Monument at City Hall Plaza in East Orange, just moments before 11:00 AM.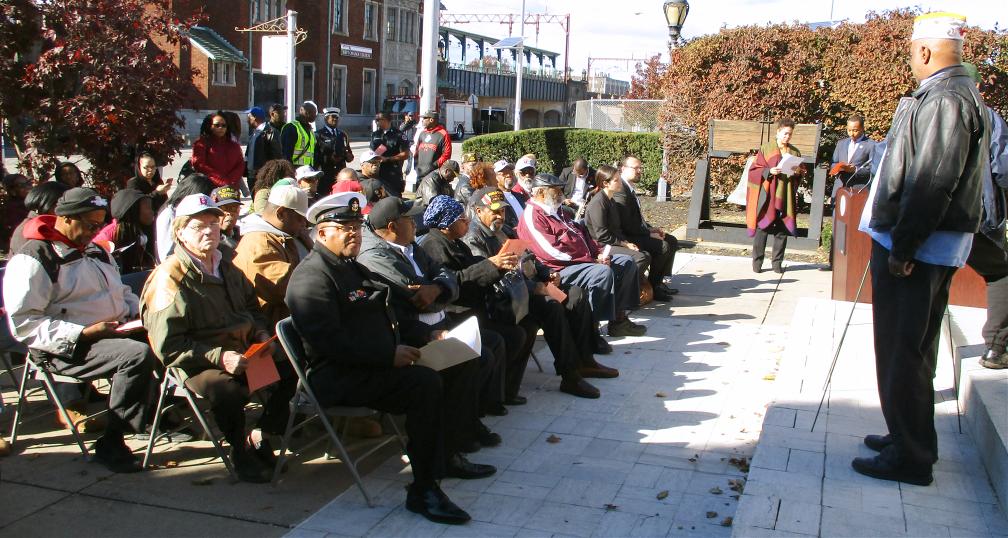 The veterans were all seated in place waiting for the ceremony to begin.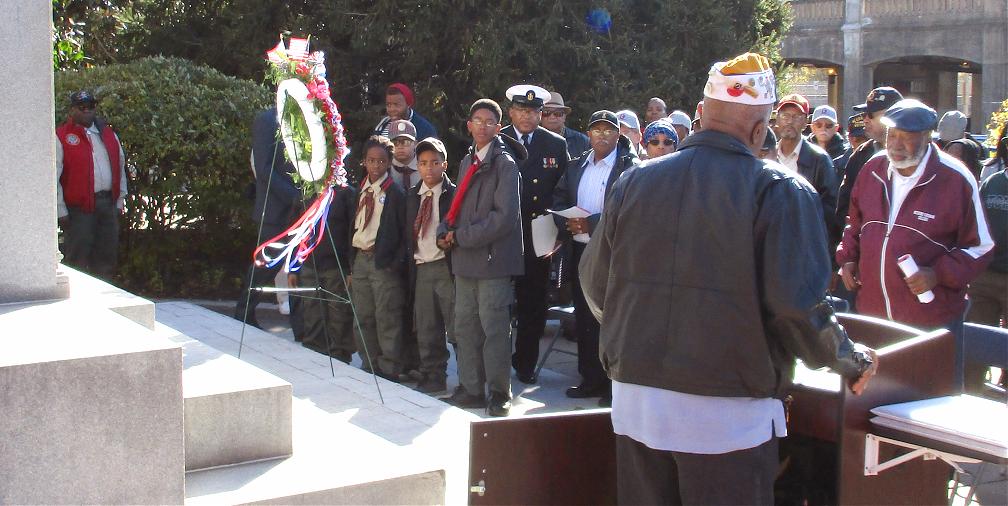 At exactly 11:00 AM, the boy scouts brought in the wreath and placed it in front of the Veterans' Monument. The veterans stood and everyone recited the pledge of allegiance to the flag.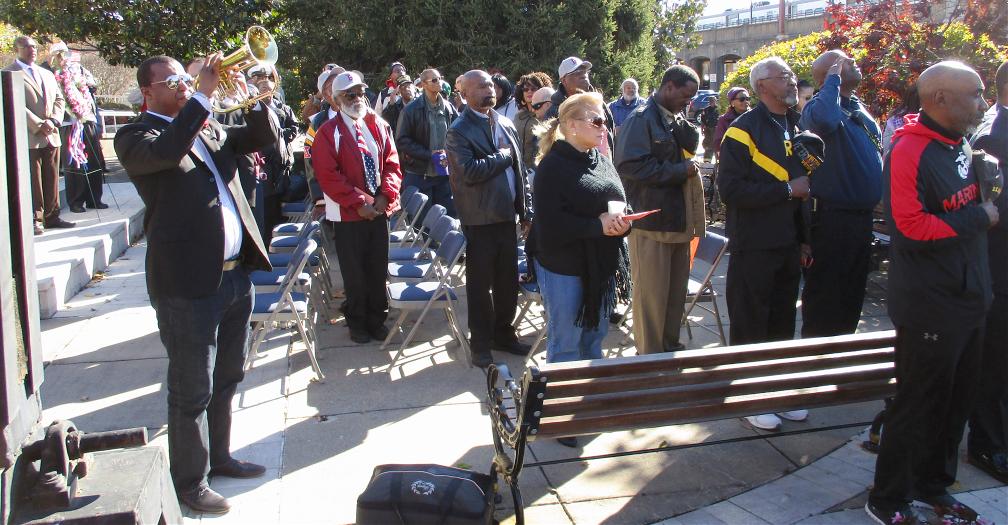 Then "Taps" was played for the flag salute. At that point the political speeches began, so I held my tongue and left quietly, having heard them all before. However, I did not stop photographing the shameful side to this story.
Previous Veterans Day Reports:
2011 - 2013 - 2014 - 2015