East Orange True News
12/31/15 The East Orange City Web Site is Restored
East Orange 2 - Turkish Cyber Army 1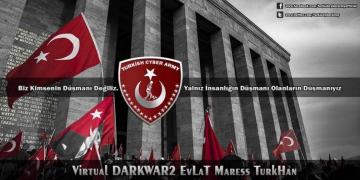 12/30/15 The East Orange City Web Site Has Been
Cyber Hi-Jacked by the Turkish Cyber Army.
The War Has Come to East Orange.
12/28/15 Still Waiting for ONE Abandoned Property
to be completed. Meanwhile, the Mayor Still Shovels.
12/26/15 Jacke K. Bush of EO Shot to Death
on Glenwood Ave. EO Homicide #22 for 2015
12/25/15 LT3 Foundation Report Raises More Questions
Than It Answers. Follow the Money.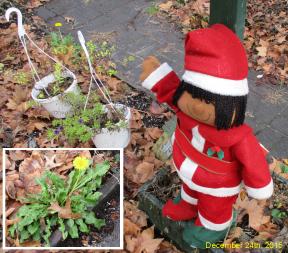 12/24/15 Christmas Dandelion
12/19/15 Sheron Parker of EO Killed While Crossing Rt.22
12/17/15 EO Campus High Evacuated After Bomb Threat
12/11/15 Shots Fired From a Car on William St., EO
12/11/15 New Director of Public Safety says:
"EO is a National Model of Good Law Enforcement."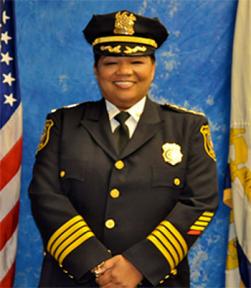 12/11/15 Sheilah Coley Appointed to Lead
the East Orange Department of Public Safety
12/04/15 East Orange Had 1,896 Cases of
Lead Poisoning in Children Reported in 2014
12/04/15 EO Water Commissioners' Slander Suit
Being Heard in Superior Court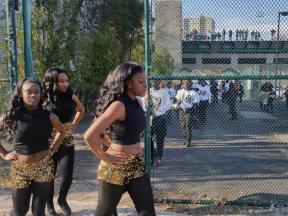 11/26/15 EOUMB Turned Away from Annual
East Orange vs Barringer Football Game
11/26/15 Two EOPD Officers Receive Awards
from the State Police Benevolent Association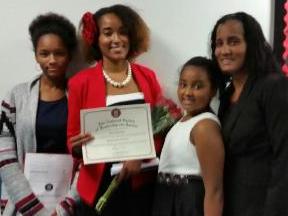 11/23/15 EOUMB Alumna Receives National Leadership
Award at Delaware State University

11/21/15 EOUMB Show Band Ensemble Participates
At Macy's Backstage Grand Opening in WO
11/20/15 NJ Superior Court Dismisses EOWC
Case & Upholds 81% Increase in Water Rates
11/19/15 EO Increased Water Rate Lawsuit Goes to
Essex County Superior Court in Class Action
11/18/15 Antoine Love of EO Found Shot Dead in Car
11/17/15 Amy L. Bates of EO Arrested For Identity Theft
Co-conspirator Jenon L. Bostwick of EO On The Run
11/17/15 Ivory Downey of EO Indicted for
Fraudulent Unemployment Insurance Claims
11/16/15 Juan Porter Arrested in Maine for Feb 3 Murder of
Sharod Coleman of East Orange.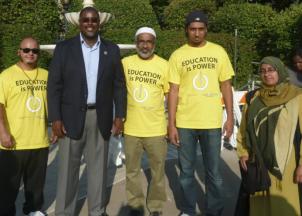 11/16/15 A Photo Op You May Have Missed
11/15/15 They're Here! We're about to get our very own
Syrian "Refugees" at Jewish Vocational Service Of Metrowest
111 Prospect St., East Orange, Phone: 973-674-6330
11/15/15 Car Chase - Car Crash on Evergreen Place
11/13/15 Azil Ellington of EO Pleads Guilty to Carjacking
11/13/15 EO Is 9th in the List of Top 10 Places Where
Your Car is Most Likely To Get Stolen.
11/13/15 EO Water Commission Raised Water Rates 81%
11/12/15 East Orange Makes Top Foreclosure List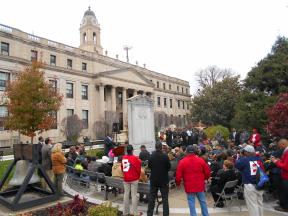 11/11/15 Veterans' Day at City Hall
11/10/15 East Orange General Hospital Files for Bankruptcy
11/09/15 Tasha Hayes-Smith Promoted to
Captain in EO Fire Department
11/09/15 Kasia Rivera Heads to Prison For Murder of
Justin Street by Silicone Injection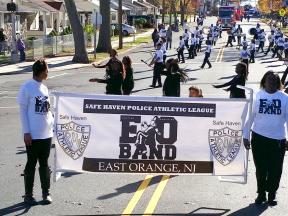 11/08/15 EOUMB at Belleville Veterans Parade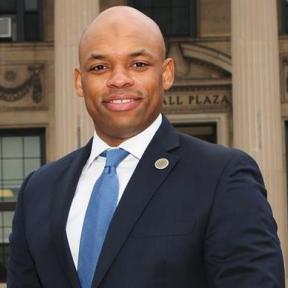 11/06/15 CAIR NJ Congratulates Mustafa Brent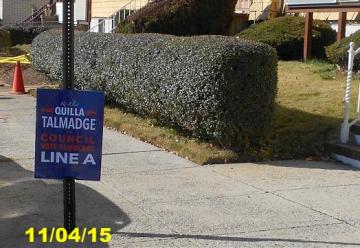 11/04/15 No Repentance, No Remorse, No Clean-up.
11/03/15 The Alternative Press (TAP) is "In On The Fix"
of the 2015 Election - Releases Results 1 Hour Early

11/03/15 EOUMB Continues to Receive Instrument Donations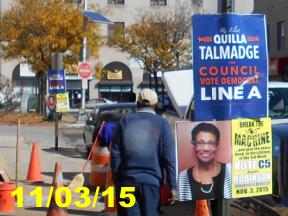 11/03/15 Mayme Robinson Joins Quilla Talmadge
in Violating NJ Statute Against Electioneering.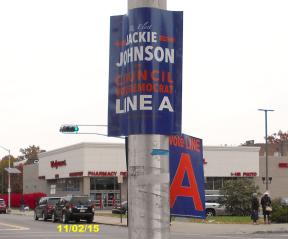 11/02/15 Council woman Jackie Johnson Defaces
Main Street in the Historic Brick Church Area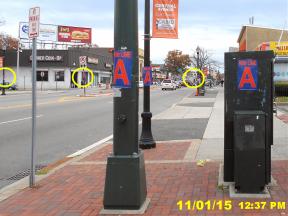 11/01/15 Line A Scofflaws Continue Defacing Public Property
on Central Avenue
10/31/15 LINE A Vandals Are At It Again;|
Code Enforcer Dwight Saunders Does Nothing...Again!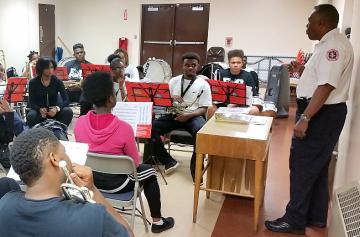 10/29/15 EOUMB To Perform Community Service For
the EO Office of Emergency Management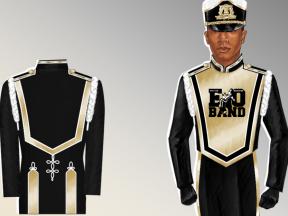 10/29/15 East Orange - Vote For The New
EOUMB Uniform!
10/28/15 Peter Cleland & Frazier Gibson of EO
Arrested for Fencing Stolen Cars
10/26/15 Armed Robbery of PNC Bank on Main St.
10/26/15 Kirk Patrick A. Chambers Lies About Carjacking
10/26/15 Mayor's Comcast Interview: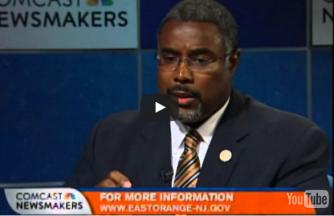 Is it real and true, or is it just more talk?
10/26/15 EO General Hospital Rated Among the
Worst in NJ, According to Patient Survey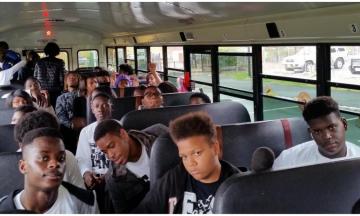 10/25/15 EOUMB Heads to Linden For Their
Annual Halloween Parade.
10/24/15 Taquan Williams and Yasin Shabazz of EO
Indicted on Drug and Gun Charges
10/23/15 Wright, Ward and Walls Suing City
Due in Court November 6th
10/23/15 Injunction Against Water Rate Increase To Be Heard
10/23/15 Teacher Grants Announced
Do they finally have enough Money?
No More Excuses!
10/20/15 Richard Adebayo of EO Charged With
Running a 350K Credit Card Scheme
10/19/15 Taxpayers Are Forced to Spend $60,000
on Artists in Residence Programs in "Certain Schools".
10/19/15 EO Police Officer, Rajheher Massenburg,
Accused of Dealing Drugs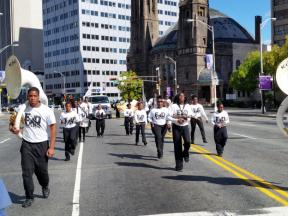 10/17/15 EOUMB in Newark Creation Nation Parade
10/14/15 Two EO Fugitives Arrested in Newark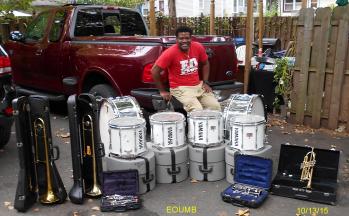 10/12/15 EOUMB Columbus Day Instrument Donations
10/12/15 EO Makes YET ANOTHER "Worst City" List
10/10/15 EO Man Falls From 2nd Story Window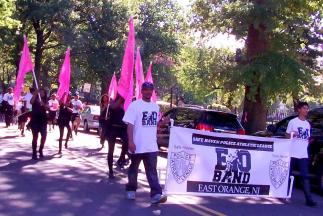 10/10/15 EOUMB Leads the Breast Cancer Awareness Walk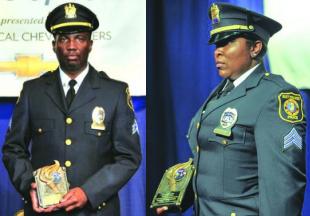 10/07/15 Two EO Police Officers Honored
at Awards of Valor Ceremony
10/06/15 Shaheed Johnson of EO Charged
with Millburn Burglary
10/05/15 Diken Michelle of EO Convicted of Armed Robbery
10/03/15 Fire on Netherwood Terrace Leaves 1 Dead
Metro News Report
10/01/15 Jamil Williams of EO Arrested For
Gun Possession in Newark
09/29/15 Halee Wing of EO Charged with Drug Trafficking
09/28/15 Richard Burwell of EO Arrested on Drug Charges
09/28/15 FBI Uniform Crime Report for 2014 is Published
09/26/15 EO Police Officer Injured in Hit & Run
at Central Ave. and Eppirt St.
09/24/15 EO Budget Adopted With the Usual Excuses For
Incompetency and Mismanagement
09/23/15 Surprise! Without giving "adequate advance notice of 48
hours," the EOWC is having a special meeting tonight.
I bet they want More Money. Correct Me if I'm Wrong.
09/23/15 EO Will Receive 75% of the Federal Tax Funds Needed
To Put 12 EO Police Officers into Schools for 3 Years.
The rest comes out of your pockets. No New Police
Will be Hired. Correct Me if I'm Wrong.
09/22/15 Theo Walsh Killed in Car Crash in Caldwell
09/22/15 East Orange Schools Rank 246th in NJ
Why Can't Supt. Gloria Scott Improve That?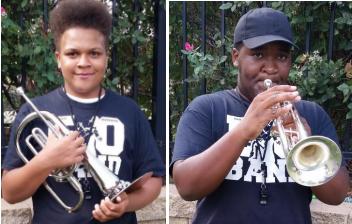 09/21/15 EOUMB Instrument Donation Drive Continues...
09/20/15 Frederick Abbeyson Killed By Drunk Driver
09/20/15 Armed Robbery on Carnegie & S.Arlington Aves.
09/20/15 Armed Robbery on Park Ave. Near Robeson
Stadium and Bowser School
09/19/15 Hassan Chatmon Fatally Shot on Central Ave. NWK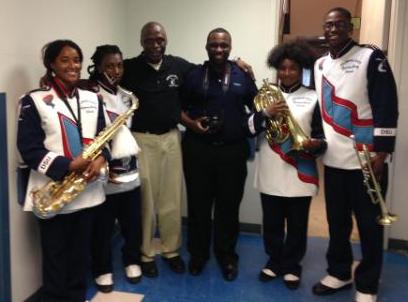 09/19/15 PAL-EOUMB Alumni Begin Fall Semester
at Delaware State University
09/19/15 Shooting at Tremont and Freeman Aves.
One person injured.
09/17/15 Orange #9, East Orange #21, on List
of 100 Most Dangerous Towns in New Jersey
09/16/15 Daniel Godfrey Arrested, charged with
Attempted Robbery and Gun Possession
09/15/15 William Logan Arrested After His Mother's
Body Found in Car Trunk - NJcom Report
09/15/15 Verizon's Access of FIOS Problems in EO
09/15/15 East Orange on the List to Receive
Unscreened Muslim "Refugees" from Syria
09/15/15 Mayme Robinson Runs for 3rd Ward Council
on Line C5 - No Need to Write In
09/14/15 2015 Budget Passed - Raising Taxes Again.
No Public Notice of this Meeting Was Published
on the City's Own Web Site
09/14/15 Mazo Jones of EO Shot to Death in Orange
09/12/15 Newark Man Vandalizes EO DMV Branch
09/10/15 EO Makes The Top 100 High Crime List
09/09/15 Tarik Ford Pleads Guilty to 2013
murder of Craig Pinckney
09/08/15 Kasia Rivera Pleads Guilty to Manslaughter
09/07/15 Walter Page Shot and Killed in Newark
Metro News Report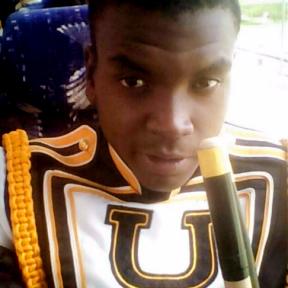 09/05/15 Isaac Davis Plays at Disney's Magic Kingdom
09/04/15 The Grapes of Late Summer
09/03/15 Petition to EO City Council re: Animal Shelter
09/02/15 NJSPCA to EO: No Animal Cruelty Charges...For Now
09/02/15 East Orange Ranks 25th From the Bottom
of the Worst Places to Live in NJ
09/01/15 Shadur Borden of EO and 4 Other Blood Gang
Members from NWK Arrested
08/30/15 The City FINALLY Gets Around to Acknowledging
the Scandal at the Animal Shelter - Now the SPIN Begins
08/30/15 Gunfire on N. 17th St. Ends Community Festival
08/29/15 "All Lives Matter" March Draws 20,000+
to Birmingham, Alabama
08/28/15 Local Talk Reports on Council Meeting of 8/24/15
Regarding Firing of Band Director Goode
08/27/15 Veterinarian Dr. Kimani Griffith May Attempt
to Resign, If the City Lets Him - NJ12
08/27/15 East Orange on the "Ashley Madison Affairs" List
08/26/15 Michael Majette of EO Escaped From
Newark's University Hospital
08/27/15 Update: Majette Recaptured in Newark
08/25/15 EO Police Arrest Wanted NWK Criminal Pablo Perez
08/24/15 Dr. Gloria Scott Clings to Participation Trophies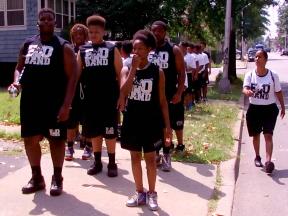 08/24/15 EOUMB Organizes Protest
08/22/15 Man Shot in Car on Washington Street Between
Orange and East Orange. Perp Fled East.
08/22/15 Try Not To Laugh: EO Has a New Gun Control Law.
08/21/15 Shanita Stubbs of EO Arrested in CA for
Montclair Murder of Crystal Williams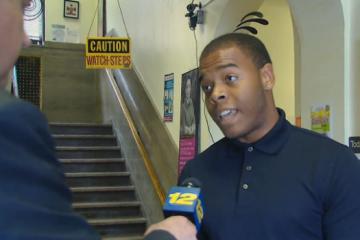 08/20/15 Councilman Elect Casim Gomez Not Only
Violated City Ordinances to Get Elected
BUT NOW
Caught Issuing False Statements re: Shelter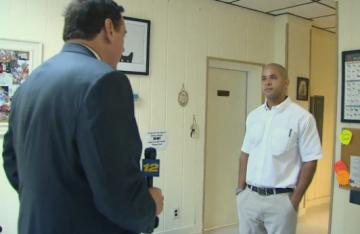 Kimani Griffith's excuse: "Typos."
08/20/15 East Orange Shelter Issues False Statements
Regarding Animal Shelter Mismanagement - NJ12
Animal Lives Don't Matter To These People
08/20/15 Maurice Douglas Sentenced to
3 Years for Carjacking Fraud
08/19/15 Murderer Andre Higgs Released on $1 Million Bail
08/19/15 Two EO Thugs Charged in Bloomfield
08/19/15 Meeting Tonight of all Concerned Citizens
Taxpayers, Parents and Students
Regarding the EOUMB Situation
08/17/15 Budget Meeting Tonight - 6:00 PM
2015 EO City Budget Amendment #1 - READ HERE
08/15/15 Forty-Five EO Drug Criminals Named
Do Black Lives Really Matter? Not to Them.
08/14/15 Coach Marion Bell Responds to Firing
Coach's List of 53 Collegiate Students
08/14/15 Vote on Budget Amendment #1 - Monday -
08/17/15 at 6:00 PM
2015 EO City Budget Amendment #1 - READ HERE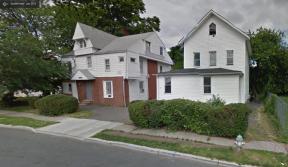 08/13/15 Owner of 43 & 47 N. Walnut Due in Court
08/13/15 East Orange Health Center -
Operated by Planned Parenthood
08/12/15 The Grapes of Early August
08/11/15 Football Coach Marion Bell Loses Job
08/10/15 Gunfire on Arsdale Terrace Monday Night
08/10/15 Former EOWC Ward Questions Water Rate Increase
08/08/15 Tomatoes are Ripe and Ready in East Orange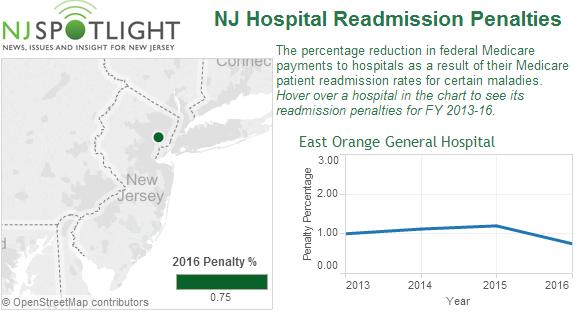 08/08/15 East Orange General Hospital Among Those
NJ Hospitals Penalized For Readmission Rates
08/07/15 The East Orange Golf Course is Still in
the Planning Stages - Too Early to Call it "Successful."
08/07/15 July Increase in Gang-Related Shootings
in East Orange.
08/06/15 Wanted Homdel Shooter Arrested in East Orange
08/05/15 Mayor's Message For August - That's now
750 Abandoned Properties.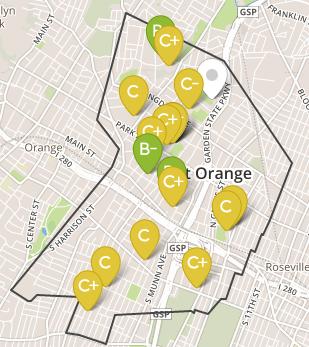 08/05/15 School Reports for 2015
East Orange 246th in New Jersey
07/18/15 Edward G. Coleman of EO Killed in Elizabeth by
Surpris Ophilien Jr. of Rahway During Vehicle Pursuit Crash.
07/05/15 Shooting on South Clinton Street in EO
06/10/15 - East Orange True News Site Closed

01/04/15 Situation on Sanford St.
1 Explosion and 3 Collisions in One Night.
Historic World News
History Repeats Itself
"The world is a dangerous place to live, not because of the people who are evil,
but because of the people who don't do anything about it."
attributed to Albert Einstein
---
"Ethics is nothing other than Reverence for Life.
Reverence for Life affords me my fundamental principle of morality,
namely, that good consists in maintaining, assisting and enhancing life,
and to destroy, to harm or to hinder life is evil."
— Albert Schweitzer
---
A National Police Force
Founded in 1925, the "Schutzstaffel," German for "Protective Echelon," initially
served as Nazi Party leader Adolf Hitler's (1889-1945) personal bodyguards,
and later became one of the most powerful and feared organizations in all of
Nazi Germany. Heinrich Himmler (1900-45), a fervent anti-Semite like Hitler,
became head of the Schutzstaffel, or SS, in 1929 and expanded the group's
role and size. Recruits, who had to prove none of their ancestors were Jewish,
received military training and were also taught they were the elite not only of the
Nazi Party but of all humankind. By the start of World War II (1939-45), the SS
had more than 250,000 members and multiple subdivisions, engaged in activities
ranging from intelligence operations to running Nazi concentration camps. At the
postwar Nuremberg trials, the SS was deemed a criminal organization for its direct
involvement in war crimes.
March 2, 2015 - Interim Report of the President's Task Force on 21st Century Policing:

0.1 OVERARCHING RECOMMENDATION: The President should support and provide
funding for the creation of a National Crime and Justice Task Force to review and evaluate all
components of the criminal justice system for the purpose of making recommendations to the
country on comprehensive criminal justice reform.

http://www.cops.usdoj.gov/pdf/taskforce/Interim_TF_Report.pdf
March 3, 2015 - "We have a great opportunity … to really transform how we think about
community law enforcement relations. We need to seize that opportunity … this is something
that I'm going to stay very focused on in the months to come." Barrack Obama

May 2, 2015 - "We need the Justice Department to step in and take over policing in this country.
In the Twentieth-Century, we had to fight states' rights to get the right to vote.
We gonna have to fight states' rights in terms of closing down police cases." Al Sharpton

May 6, 2015 - "After a federal monitor works with the city to reform its law enforcement
practices, Newark will have the best police department in the United States."
Police Director Eugene Venable as reported in NJ.com
---
Jihad vs Crusades

Get the facts before you embarrass yourself, Mr. President.
Here's a former President with a different view:
"No state paper from a Christian hand, could, without trampling
the precepts of its Lord and Master, have commenced by an
open proclamation of hatred to any portion of the human race.
The Ottoman (Muslim) lays it down as the foundation of his discourse."
John Quincy Adams
The American Annual Register for the Years 1827-8-9, Blunt, Joseph (1830)
---
Historic Executions of Homosexuals
12/04/14 Arizona Baptist Cleric Advocates Executions of Gays
Muslims Don't Just Talk About Gay Executions in 2015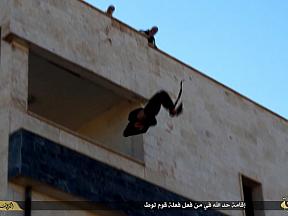 2/27/15 Another man thrown off a roof and stoned to death by a crowd.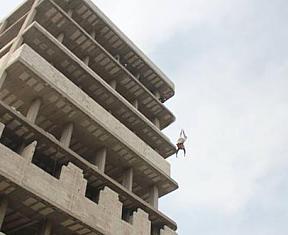 2/1/15 Another man murdered for the delight of the crowd
of Muslims below, who finished him off by stoning.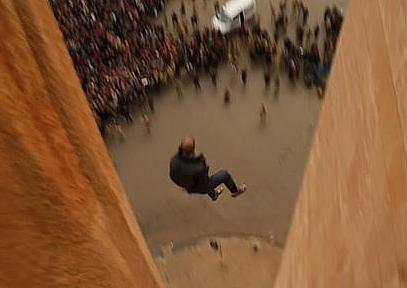 1/15/15 -Muslims Execute Men by Throwing From Tall
Building as Crowd of Muslims Watches From Street.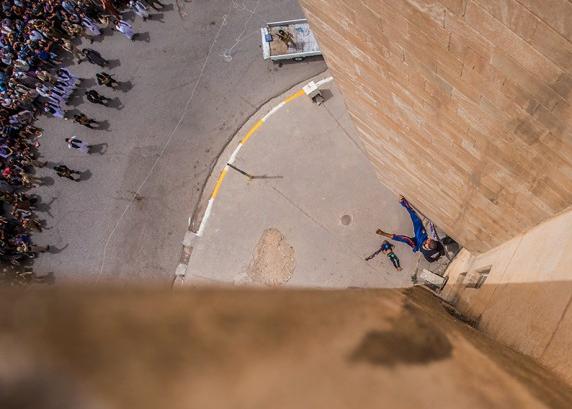 6/03/15 - Muslims Continue to Throw Men Off Buildings For the
Amusement of Moderate Muslims Below.
Muslim Atrocities Continue into 2015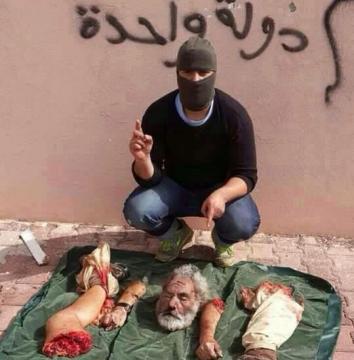 05/29/15 Muslim Savagery Today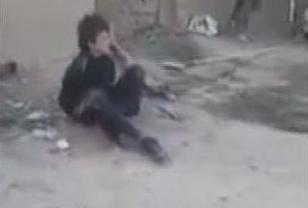 03/04/15 Eleven Year Old Iraqui Boy Executed by Iranian-backed Militia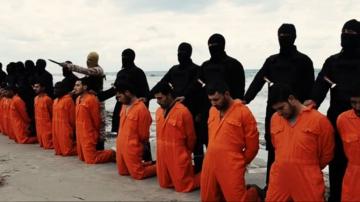 2/15/15 Twenty-one Christians Beheaded - Why? Because They Are Christians.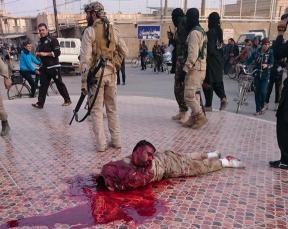 2/3/15 Iraqi Soldier Decapitated - Muslim Watchers Invited to Step on Body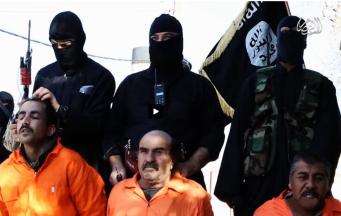 1/13/15 Three New Decapitations by Muslims - Iraqui Victims from Sinjar
---
History Repeating Itself Once Again
"Marching and heiling, heiling and marching. In him is planted
no seed of laughter, hope, tolerance or mercy. For him - only
heiling and marching, marching and heiling. The grim years
of regimentation have done their work. Now he's a good Nazi.
He sees no more than the party wants him to. He says nothing
but what the party wants him to say. And he does nothing
than what the party wants him to do. And so he marches,
with millions of comrades, trampling on the rights of others.."
---
History Repeating Itself Once Again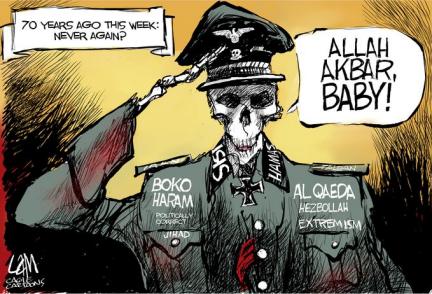 USA TODAY Editorial Cartoon, February 2, 2015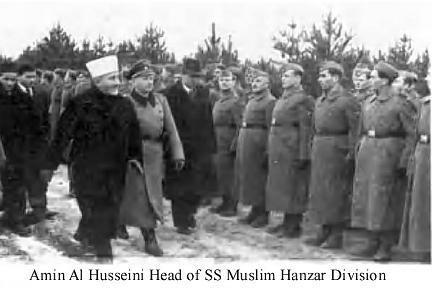 1943, Nazi Controlled Germany
History Repeating Itself Once Again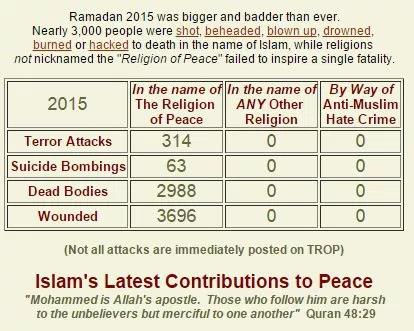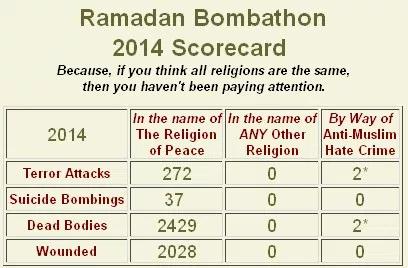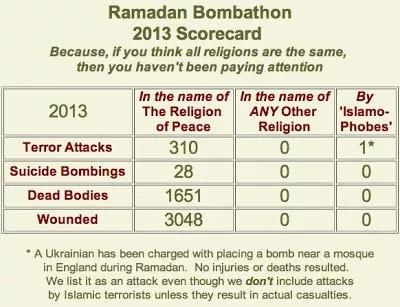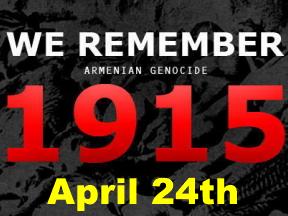 "All that is necessary for the triumph of evil is that good men do nothing."
Edmund Burke (1729 - 1797)
Muslim Terrorists in the USA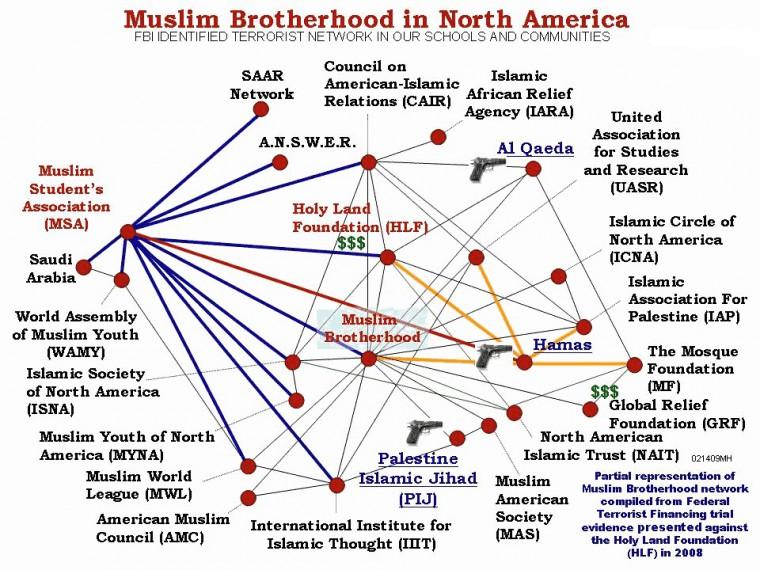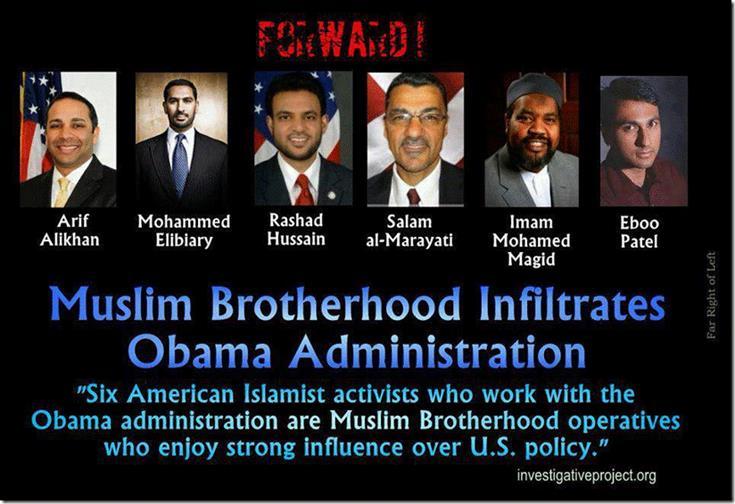 © 2015, James Gerrish Temporary Custodian of the Web site